Expert Tips for Buying a Vintage Wedding Dress
Rue de Seine designer and owner Michele Corty shares her insights and tips on how to shop for a vintage wedding dress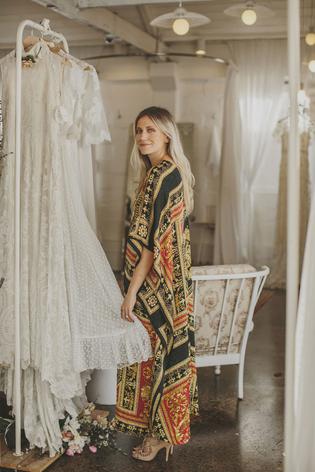 In 2012 Michele Corty launched her now globally popular bridal label Rue de Seine. When she first started out she would source vintage wedding dresses from all over the world and then customise, modernise and repair the dresses and sell them in her Ponsonby Rd store.
Three years ago she stopped selling vintage to focus on designing new dresses, but says vintage wedding gowns are still at the heart of her label.
"What we saw in our studio with these gowns gave us the foundation of what we do today. The hand sewing and applique work techniques are now used in the Rue de Seine collection, and even though we no longer have the time to work with vintage gowns, these aspects continue on in our current range."
Rue de Seine is now stocked all over the world, online and at the Rue de Seine flagship store in Newmarket. All the dresses are still proudly produced here in New Zealand with over 50 in-house seamstresses, ambassadors, and designers employed at their Newmarket studio.
Here, Michele shares her top tips for purchasing a vintage wedding dress online or in store:
1. Buying a vintage wedding gown is a great way to guarantee a unique look for your wedding day and is the reason I started with vintage in our Rue de Seine boutique. Our brides have always been different, and offering gowns from the 1920s to 70s was a great way for our clients to express their individuality.
READ: Romance of Paris Entwined in Bridal Designs 
2. When purchasing a vintage gown online or in store, always inquire about the condition of the gown and if it has been already cleaned or restored. Each case is different, but the way the gown was stored over time will make the lace or fabric quite fragile. Expect a little discolouration and inconsistencies of your gown's colouring due to time and sunlight.
3. In addition, note that gowns from previous decades were all made to measure, so anticipate some tailoring as our body shapes have changed. I always recommend keeping anything your tailor cuts away from the dress. You might need it for repairs to lace or other parts of the gown.
4. Passed-down veils are also a great way to get the vintage vibe without all the hassle of finding a perfect second-hand dress. Some of the lace I have seen on veils is just incredible, and even salvaging the lace to applique on a new veil is possible. I used to come across many brides with heirloom veils riddled with holes, but managed to transfer most of the veil to new tulle for their wedding day.
READ: How to Find Your Dream Wedding Dress
5. If you do find your perfect dress and have the best time wearing it, I always recommended that our brides store their gown in a breathable garment after the wedding to ensure it lasts.
6. One of my favourite "vintage weddings" was the wedding of a member of our own team. The minute I brought the vintage Italian couture gown into the office for mending, our dear Anoushka Van Rijn immediately gravitated towards it. When I asked her to try it on for mending, she could not have looked more perfect and we all knew it was hers. I often feel that a gown picks the girl. Anoushka who is a stylist in Auckland, took the vintage look to another level with red lipstick and a modern drop earring. Her wedding was an absolute dream.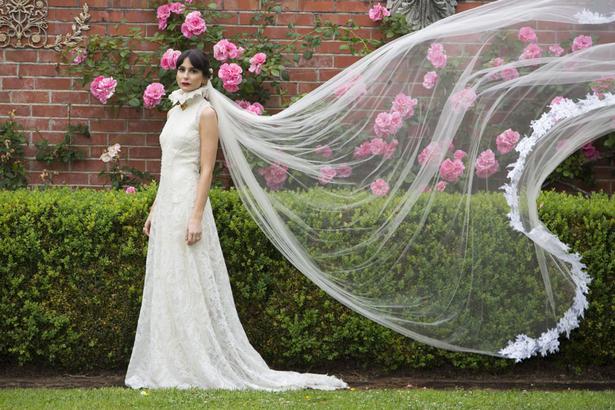 Check out Rue De Seine's Instagram for vintage-inspired real wedding dresses.
Be inspired by the good things in life. Sign up now to receive emails from Viva, and twice a week you will be sent the latest news, profiles, videos, fashion shoots, competitions and more.
Share this: