Watch & Listen: Our Favourite Fancy Songs For That Flossy Feeling
These songs about glamour, excess and self-worth are sure to boost your mood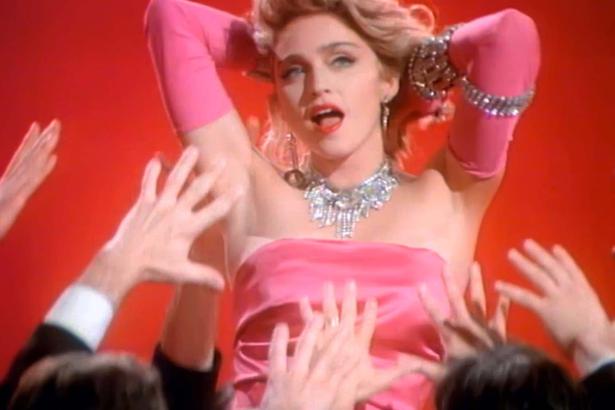 Tuesday April 2, 2019
How do you interpret glamour and luxury? Are they a state of mind, or do they go hand in hand with material goods?
It might be buying your own diamonds, flying first class wherever you go, or simply knowing your worth — it doesn't matter what's in your wallet, there's a song to boost that flossy feeling.

Madonna – Material Girl
A spot-on homage to Marilyn Monroe's performance of Diamonds Are A Girl's Best Friend in Gentlemen Prefer Blondes, Madonna's Material Girl clip is as iconic as the tongue-in-cheek song it accompanies. 

Gwen Stefani – Luxurious ft Slim Thug
Flashing her iconic six pack and blowing on her freshly-painted talons, Gwen waxes lyrical about cashmere, Egyptian cotton and laying back after the hard work is done. We're on board!

Kelis – Bossy ft Too $hort
If you've ever been told off for being 'bossy', Kelis is here to tell you that it's not a bad thing. This 2006 release still has some of the best lyrics out there, and is an absolute anthem for boss-ladies everywhere.

Ariana Grande – 7 Rings
A Material Girl for 2019, perhaps. Ariana postulates that happiness is a result of her poppin' lip gloss, gleaming hair ("gee thanks, just bought it") and collection of diamonds, set to the tune of My Favourite Things from the 1965 film The Sound of Music. Even if you don't have the cash to buy an entire house for your wardrobe, Ariana's attitude is infectious.

Beyonce – ***Flawless ft. Chimamanda Ngozi Adichie
Beyonce's catalogue of bravado dripping tracks for self-empowerment is extensive; Feelin' Myself, Diva and Formation are all unapologetic odes to being a fearless woman. ***Flawless is amoung her best calls to arms, with a powerful monologue from feminist author Chimamanda Ngozi Adichie in the middle. Now repeat – "I look so good tonight, God damn, God damn!"

Iggy Azalea – Fancy ft. Charli XCX
If you know you're fancy, why not tell the world? Iggy and Charli's anthem of all things flossy doesn't shy away from calling it like you feel it, and the Clueless-themed video is excellent.

Fergie – Glamorous ft Ludacris
In what could be a bit of a riff on J Lo's Jenny From The Block, Glamorous is about not letting fame and wealth go to your head, even after you've made it. Heartwarming. The intro is also handy if you want to memorise the common spelling of Glamorous.

Mariah Carey – Shake It Off
Deadbeat relationship weighing you down? You don't need that! Take a note from Mariah's book, grab all your diamonds and clothes, jump in your ride and shake it off.

Travis Scott – Yosemite
This dreamy stand-out track from Travis' 2018 album Astroworld is a melodic riff on hip hop's usual penchant for excess; private jets, Rolex and Patek watches and designer clothing. As he croons "I feel like I'm chosen, I'm covered in gold" you'll be sure to feel golden too.

Marina & The Diamonds – Primadonna
In her extremely catchy bop Primadonna, Marina doesn't ask for much, singing "All I ever wanted was the world!" We feel you Marina.

Cardi B – I Like It
Cardi knows what she likes, and that list is extensive. From diamonds to Balenciaga sock-boots, proving people wrong and signing million dollar deals, Latin-style jam I Like It is sure to inspire you to call the shots in your own life.

Share this: