Celebrating 85 Years of NZ Fashion Photography
A new exhibition looks back on the history of fashion photography in New Zealand. Zoe Walker talks to the show's co-curator Doris de Pont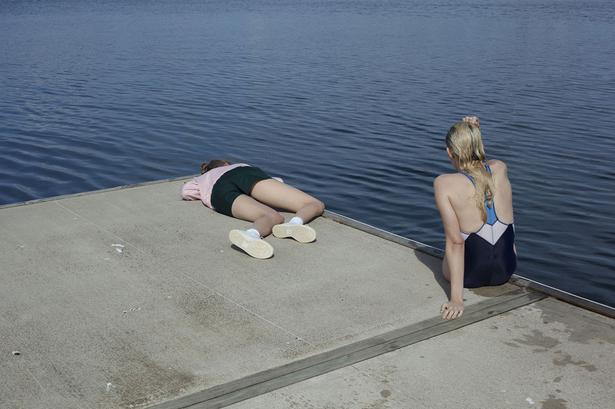 Tuesday June 6, 2017
Part of the Auckland Festival of Photography - with this year's theme looking at identity - the latest exhibition curated by the New Zealand Fashion Museum looks at our fashion history.
"To date, fashion photographers have not been included in any significant publications about photography in New Zealand despite being some of the most prolific image-makers," explains the show's co-curator Doris de Pont. "Fashion photography is relevant to any consideration of identity because image-making is the currency it trades in."
Featuring work from key local fashion photographers from 1930, the showcase aims to celebrate those who have helped shape New Zealand's identity — and question what identity through fashion photography means today.
For Doris, fashion imagery is unique in that it relies on being understood by its audience. "They need to recognise the person in the picture as themselves or as someone they aspire to be. The images are a mirror, even if sometimes a rose-tinted one."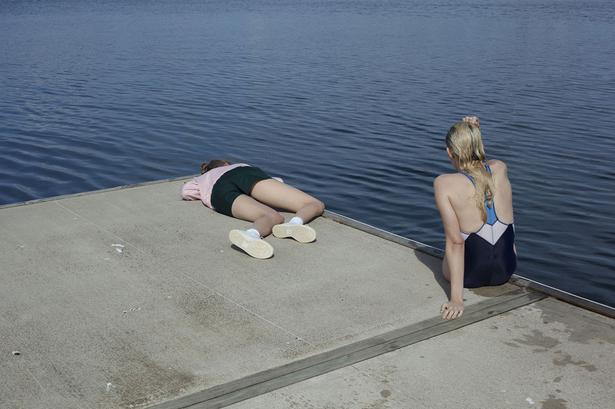 How did you decide on what images - and photographers - to feature in the exhibition?
Some photographers were already well known to us through images we have in the Fashion Museum and then we filled the gaps backwards, which took us as far as Clifton Firth, whose pictorial archives are in Auckland Library, and forward to James K. Lowe. The exhibition is far from comprehensive but with 18 photographers and more than 300 images we think there is enough there to start a conversation.
Typically, fashion is about selling something whereas art is not - do you think this also applies to fashion and art photography?
Both art and fashion photography are using visual language to communicate their ideas and values. Each have their own audiences and if they succeed in their communication they have achieved their goal.
Did you notice any recurring themes, subjects and locations throughout your research?
I was particularly enamoured with the relationship of the photographers to light. We have all had experience with New Zealand's harsh light and whether working in the studio or outdoors, our fashion photographers face the light head on and harness its beauty.
How would you define the "New Zealand look"?
Interestingly, it is the same informality we have identified in New Zealand fashion that we can also see in the pictures. Lots of the photographers talk about their attempts to capture spontaneity, naturalness and personality in their images. Even in the glamorous images of the 1930s and 1950s, an unencumbered spirit sparkles in the eyes and at the corners of the mouth.
Who do you consider key photographers in New Zealand's fashion history?
Clifton, for his beautiful aesthetic and the technical mastery of lighting and staging with which he created a huge body of evocative and seductive imagery from the late 1930s.
Fifty years later it was Kerry Brown who possessed not just the eye for captivating images but also changed the face of fashion image-making in this country by photographing real people of all ages and colours. He took them from the streets of the city and shot them in their raw naturalness, helping us to see and celebrate what we really looked like.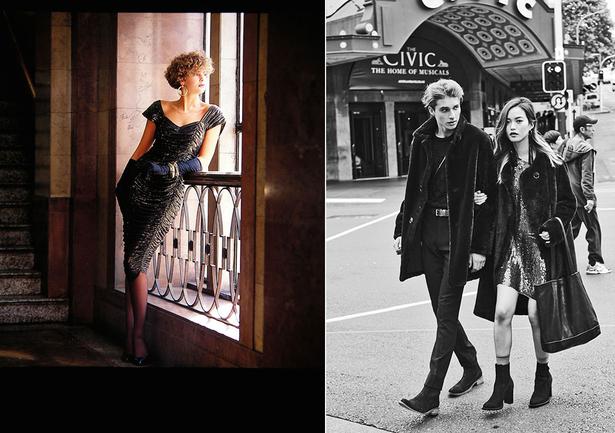 Pacific identity and Polynesian pride was key in the fashion industry during the late 80s and early 90s. How does that compare today?
This is an area that shows the power of image-making. In the late 80s and early 90s we had just "discovered" our Pacific connection as a mark of distinction in an increasingly globalised world.
The imagery of Kerry and others in street and then mainstream magazines and a number of showings at fashion weeks where designers showed collections with Pacific roots moved this image into the realm of aspirational but recognisable. That image has now been assimilated into our picture of ourselves and is taken for granted.
GALLERY: See Kerry Brown's New Workshop Campaign
Was there an era that stood out to you as particularly important in cementing New Zealand's fashion identity?
What Kerry Brown did – capturing authenticity, the essence of the model, the narrative, something real rather than just the clothes, is what most of the photographers who followed say is what they strive for.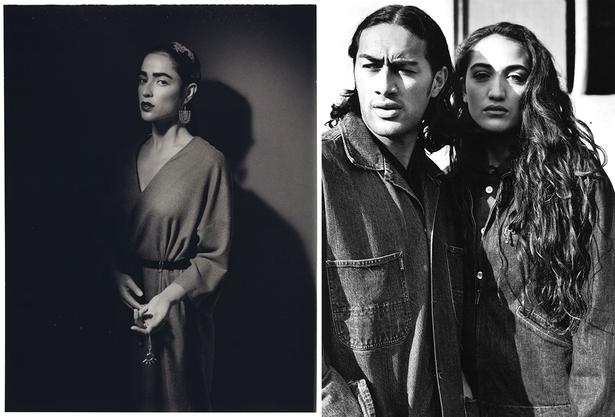 Looking back on the history, what is your take on the state of fashion photography today?
Today the global glut of images presents a challenge for all photographers; how to stand out for more than an Instagram second. The global nature of the media means finding a way to be relevant, not just at home but in the connected world. The contemporary contingent of photographers are choosing a variety of strategies such as returning to analogue technology or creating hyper realities to make their mark.
Touching on that oversaturation of images, with the likes of Instagram - what do you think makes an iconic and long-lasting fashion image that cuts through the noise?
Just like fashion itself an image needs to resonate with us, to strike a cord or tug at our heart so that we enter into a relationship with it. That is why print is still such a valuable medium — it allows us time to engage, enjoy and reflect. Many of the images in the exhibition are images I have encountered in print originally and they have stayed with me for 30 years or more.
The focus of the exhibition is on photographers, but what do you make of stylists, makeup artists, models etc. – which seem to have much more influence on shaping fashion imagery today?
If you look at the images in the exhibition you will notice that we have always had "super" models, favourites who seem to be in all the best shoots so nothing new there. Styling and make up were the territory of the model and the photographer. As in our daily lives we now have more of everything – a deluge of imagery and whole teams of people who contribute to its making. Turning some of these participants into celebrities is part of the search for distinction to make your image stand out from the crowd.
What struck you the most about New Zealand's history of fashion photography?
It surprised me to be captivated by old fashion images. But not really because it is also true for clothes — beautiful things stand the test of time. Perhaps not with the original resonance but still on the merit of their inherent good design.
• Flash Back: Fashion Photography in New Zealand 1930-2015. Until June 30, Gus Fisher Gallery, Auckland.
Share this: