Fashion's Power Players
Influential Fashion Faces Make Forbes' Most Powerful Women List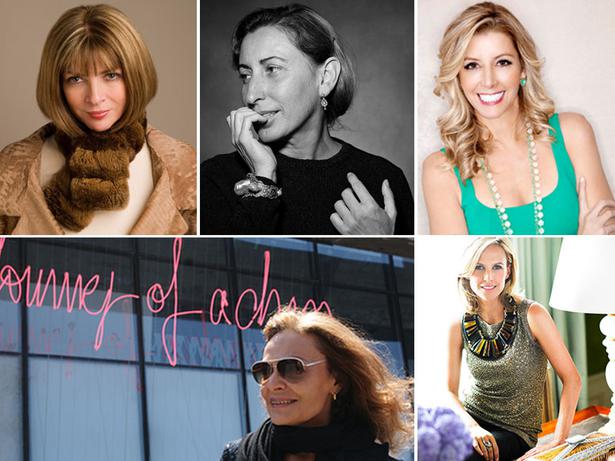 Thursday May 28, 2015
The world's most powerful women for 2015 according to Forbes' annual power list include those shaping global politics, business, technology, philanthropy and finance – with a few fashion and retail influencers too.
At number 28 and the highest ranked fashion influencer is Vogue editor Anna Wintour, described as "the most-watched woman in fashion [who] continues to command full attention". That's due to her role as artistic director of all Conde Nast publications, fundraising efforts for the Metropolitan Museum of Art and Barack Obama and influence on media and the fashion business worldwide.
American designer Tory Burch is considered the most powerful fashion designer at number 73 with her "retail empire worth upwards of $3 billion"; followed by Diane von Furstenberg at 75 and Miuccia Prada at 79. Spanx founder Sara Blakely joins the list at number 91.
Former Burberry CEO Angela Ahrendts comes in at number 25, with her new position as SVP of retail and online stores at Apple, which this year extends into the world of wearable technology with the launch of the Apple Watch.
The three most powerful women in the world are German Chancellor Angela Merkel, 2016 US presidential candidate Hillary Clinton and philanthropist Melinda Gates.
New Zealander Helen Clark features on the list at number 23 with her role as an Administrator at the United Nations' Development Programme, and suggestion as a possible successor to UN Secretary-General Ban Ki-moon.
Unsurprisingly several celebrities have also made the list, including Beyonce at number 21 and Taylor Swift at 64.
Share this:
More Culture & Travel / Features & Profiles