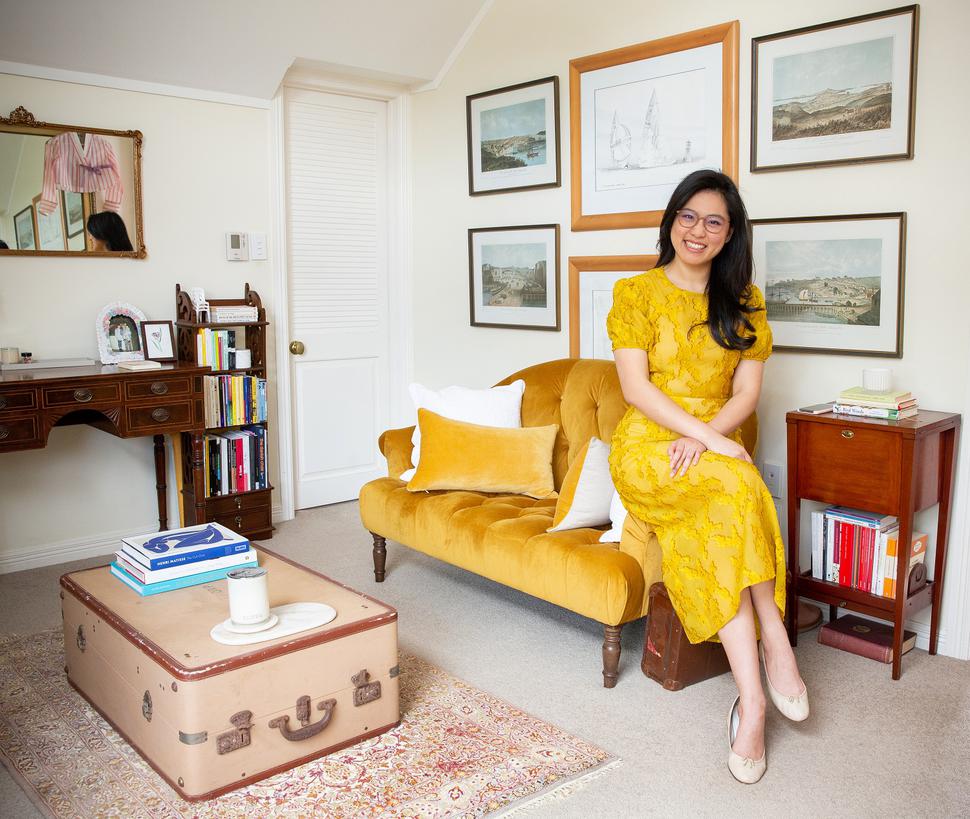 Favourite Things: Auckland Museum Curator Grace Lai
Applied arts and design curator Grace Lai shares her most adored objects
Tuesday Aug. 6, 2019
Grace Lai is the Auckland Museum's applied arts and design curator behind its latest exhibition Carried Away: Bags Unpacked. The show catalogues 155 bags from the museum's collection, both practical and impractical, and represents over 30 countries including Japan, the Pacific, Africa, and New Zealand. The diverse selection is grouped by base material — animal, plant, synthetic and mineral.
"It's amazing to see the breadth of the collection, and what diversity we had tucked away. It was an exciting exploration to unveil the stories behind them. Unpacked has so many different layers," says Grace.
WATCH: The Auckland Museum Acquires Miss Crabb's Archives
"When we think of bags we often think of handbags or women; it's a gendered idea. I wanted to show that bags by definition are any portable carrier. We have everything from backpacks to kete, paper bags, tote bags and art bags."
The exhibition started coming together a year ago. Among the finds were items hidden in some of the bags. The most memorable discovery was in a black kidney-shaped bag from the 1950s.
"We found two little tablets wedged between an interior pocket. We tried for a long time to figure out what they were and sent them off to be tested," says Grace. "Unfortunately, it's going to stay a mystery."
The oldest bag dates back to the 1750s — a pear-shaped embroidered purse — and there's a brand-new Deadly Ponies leather handbag donated by designer Liam Bowden. Glass artist Isaac Katzoff of Monmouth Glass Studios has made a glass moulding of a floating plastic bag especially for the show. Grace points out its topical nature.
"We can't collect soft plastics because they degrade in 50 years. His bag questions the value of throwaway objects using a more valuable material like glass," she says.
To accompany the exhibition, the Museum published a book of the same name to which Grace contributed a research essay about the bags.
READ: Favourite Things: The Brim Label's Emma Cheap
"It's too difficult to have that [information] all on the wall and not overwhelm the objects. I was able to share more about what bags, material and objects can tell us about our lives, such as the hidden stories; from gender politics and postcolonialism to indigenisation and indigenous practices." she says.
Grace spent two years in her birthplace of Singapore exhibiting Southeast Asian art after graduating with a Masters in Architecture History from Auckland University. Her interest in art philosophy was informed by her time in London as an Alphawood Scholar at SOAS, the University of London, and she has been in her Auckland Museum role since 2017. Her passion for curation comes from a curious nature.
"I love the things that I don't know, or that people usually dismiss. There's an element of mystery and discovery. It's then about sharing that with the public across multiple levels and access points. A child could be simply fascinated by a colour, or a scholar can pick out a certain object to research further."
• Carried Away: Bags Unpacked is running until December 1 in the Auckland Museum's Special Exhibition Hall. Free with Museum entry.
MY FAVOURITE THINGS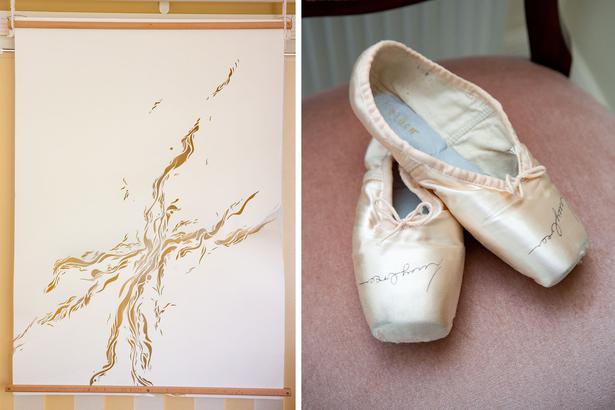 1 Paper artwork
Unlearning, Unknowing (2019) is a piece I made this year for Uncurated, the Museum Staff Art Show held at St Kevin's Arcade. Having solely focused on Carried Away for a while, it was a timely reminder to me how much I enjoy making things and has inspired a new body of work.
2 Pointe Shoes
Ballet is a formative part of my life, not just within the world of dance. It taught me the beauty in contradictions that can be achieved through a fine balance — discipline and ease, artistry and strength. This pair of pointe shoes, purchased at a fundraiser, is signed by Lucy Green, the principal dancer for two of my favourite Royal New Zealand Ballet productions — Cinderella and A Midsummer Night's Dream.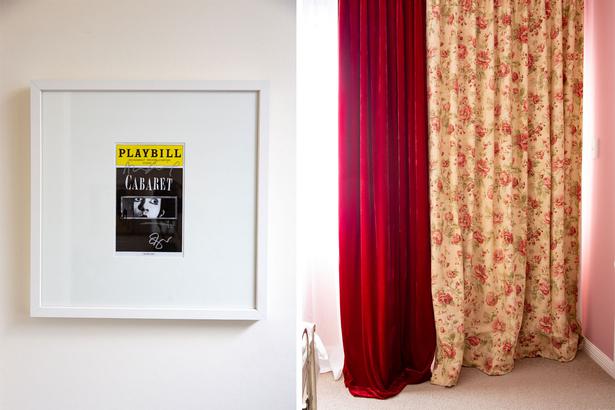 3 Cabaret Playbill
My mother passed on her love for musicals. This playbill comes from the Broadway performance of Cabaret with Alan Cumming and Emma Stone. I completed the New York theatre experience by waiting backstage afterwards to get it signed.
4 Curtains
Even as a child, I took any interior decoration decisions seriously. I still recall poring over fabric samples to find a palette and pattern that met my then-exacting teen "decorative vision". The rigorous exercise must have paid off as I still love these curtains.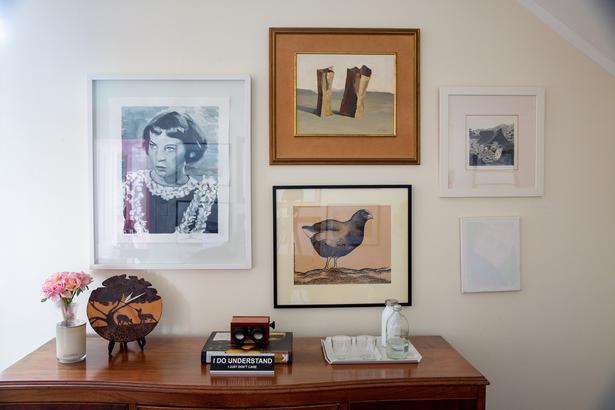 5 Art Collection
Items represented in this collection of art are: an inside joke among friends during my time in London, a gift from Dad, an etching that sat opposite the first international exhibit I curated, and a love-at-first-sight encounter with a portrait.
Share this: