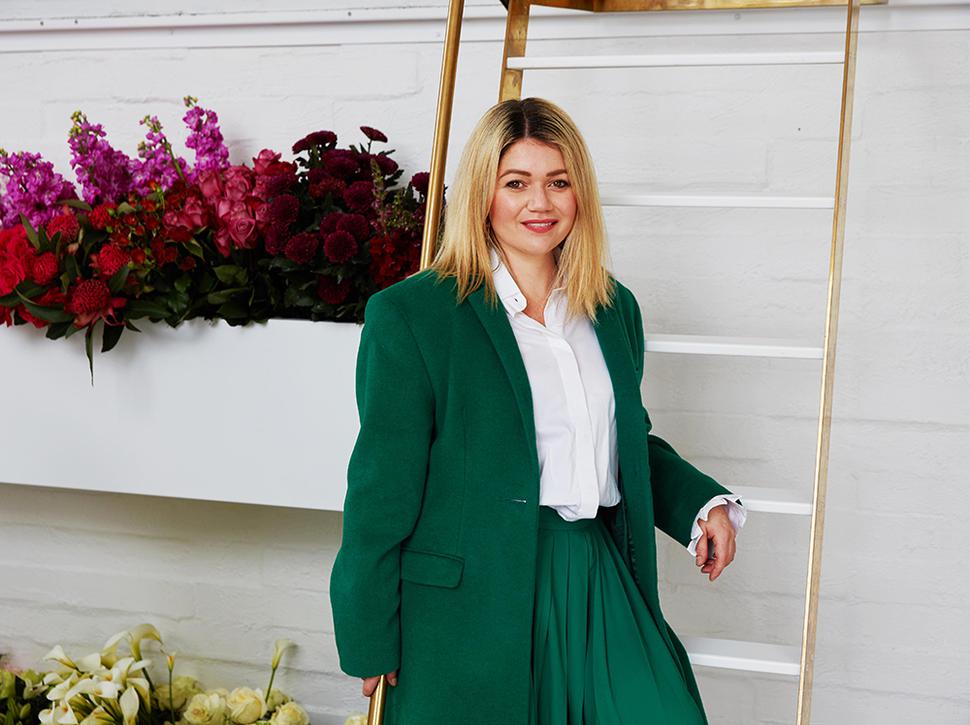 Favourite Things: Blush Flowers Owner Kelly Karam
The florist has become known for her stylish arrangements and counts clever design and holiday gems among her favourite things
Saturday Sept. 15, 2018
Kelly Karam's favourite part of being a florist is handing over her custom-made bridal bouquets.
"The timing when we arrive with our flowers says to the bride it's time to put on the frock and walk down the aisle. It's such a special moment to see the joy between friends and family. There are usually plenty of tears."
Her own big day was a slightly different story, says Kelly. "I live and breathe wedding flowers, so I thought I'd just pull a few gorgeous peonies together. I made the bouquets quickly and straight after our ceremony mine fell to bits. The irony of it!"
READ: New Trend: Hand-Painted Wedding Bouquets
As the owner of Parnell's Blush, Kelly has become known for her stylish arrangements, which she partly attributes to a degree in fashion design. Visiting a friend's flower shop shortly after finishing her studies, she found her new creative medium.
"I spent a day in there and was like a duck to water. I never thought about flowers as a career but I took to it naturally. I love that I can create something with a quick result. It wasn't long before I met my future husband Richard and we decided to start a flower company together," she says.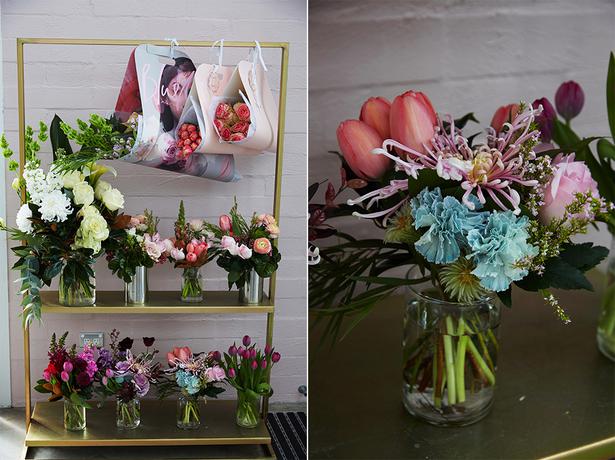 The couple initially ran the business out of their home for eight years before opening a retail space two years ago. "I never dreamed of opening a store," says Kelly, who stumbled across the Parnell site while on a coffee run in the neighbourhood.
"I was hit with this big 'For Lease'. Funnily enough, I had looked at the building for years prior and always thought what a magical flower shop it would make. "We've now acquired this beautiful space, so we thought may as well open the doors and let people enjoy it," she says.
The feminine, light-filled space offers a walk-in florist service and ready-made bouquets in addition to the wedding, events and corporate bookings.
"Despite the hustle and bustle of the flowers coming in and the customers there's a lovely serene and ethereal feel to it," she says.
READ: How To Arrange & Style A Vase Of Romantic Wildflowers
The onsite team (currently four full-time) are in full frenzy mid-year wedding season mode, with 45 weddings already booked in.
"I'm always told 'you must hate it with bridezillas and mums of the brides', but it's not like that," says Kelly. "We get to work on an event that's the most important day in someone's lives, evoking the couple's personality into the flowers. We love it."
Plus, a little bit of pressure keeps things moving. "We make promises to people we absolutely have to deliver on. It can be very stressful!"
A stand-out wedding was at Tara Iti golf course in Mangawhai overlooking the ocean in March this year. "We used lush hydrangeas, roses, toi toi and orchids all in sandy tones and dirty pinks which in that setting was just beautiful," says Kelly.
READ: Mastering The Art Of Floral Arrangement
These days Kelly handles the business side of things as opposed to creating arrangements. "I giggle because I'm now the florist who doesn't make flowers. That's what we all laugh about around here. I have an amazing team I couldn't do without and that's really the ethos behind Blush," she says.
Still, she can't help but browse through the daily deliveries. "I was just unpacking a box of coral roses and came across this one which had a crazy shot of hot pink through it.
"It's those little surprises and joy that flowers bring you daily."
MY FAVOURITE THINGS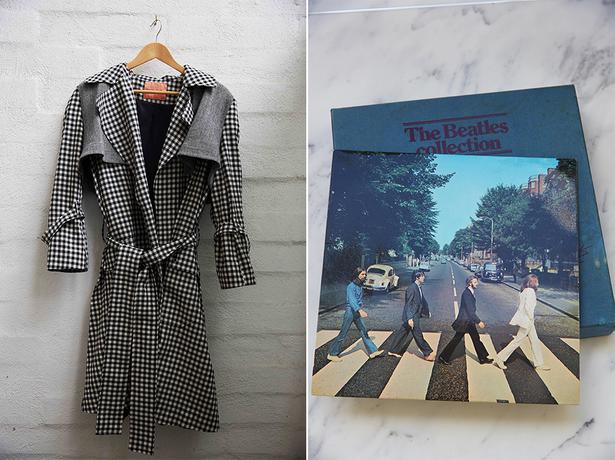 1. Maggie Marilyn Trench Coat 
This is my favourite trench from five seasons ago, the 'Be Strong and Courageous' trench. I love how good I feel in her clothes. They are fun to wear and have a great strength to them, while still being feminine. Plus, she uses a lot of pinks, which is my colour.
2. The Beatles Box Set
I grew up on the Beatles. My mum gave me an awesome box set of all their albums on vinyl when I was young and it's still one of my most treasured possessions. I think of it as a very cool heirloom to pass on to my son as he has been brought up on them too. My favourite album would be Abbey Road.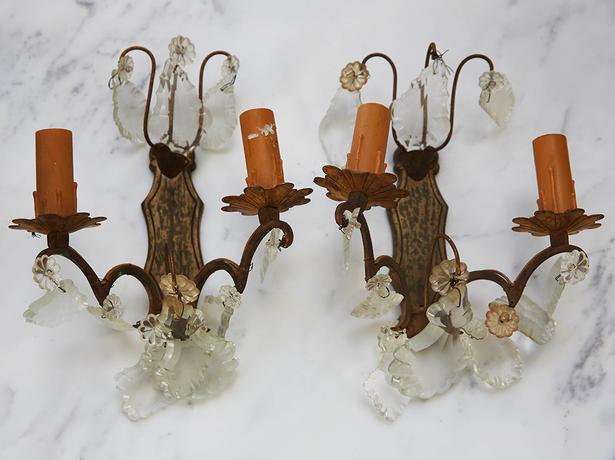 3. A Pair of French Scones 
I bought these on a family trip when my husband and I drove from Epernay to Monaco. We stopped in Bordeaux for lunch and found these in a great antique store while rummaging through a few boxes. I love mixed eras and styles, so they fit well with my style at home.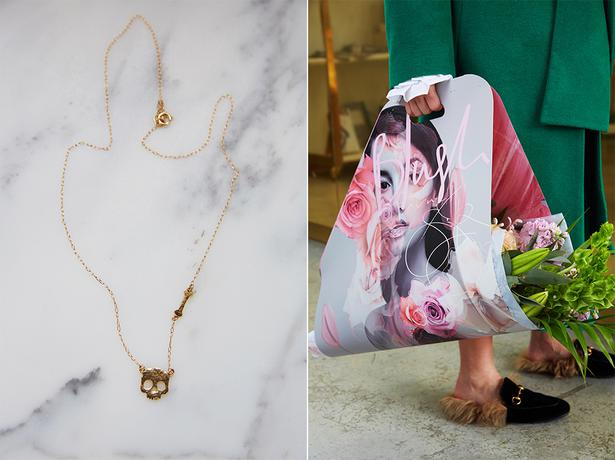 (From left) Skull and bone necklace; Blush carrier. Photo / Rebecca Zephyr Thomas

4. Skull and Bone Necklace
This is the only piece of jewellery that I wear daily. I found it in Fred Segal in Santa Monica four years ago and I've never taken it off since. It's become like my "Carrie" necklace from Sex and the City.

5.The Blush Carrier
Our flower carrier is our way of packaging flowers and it has become one of my favourite things. It's original to Blush and it makes me happy to see how much others love it and appreciate its great design too.
Share this: