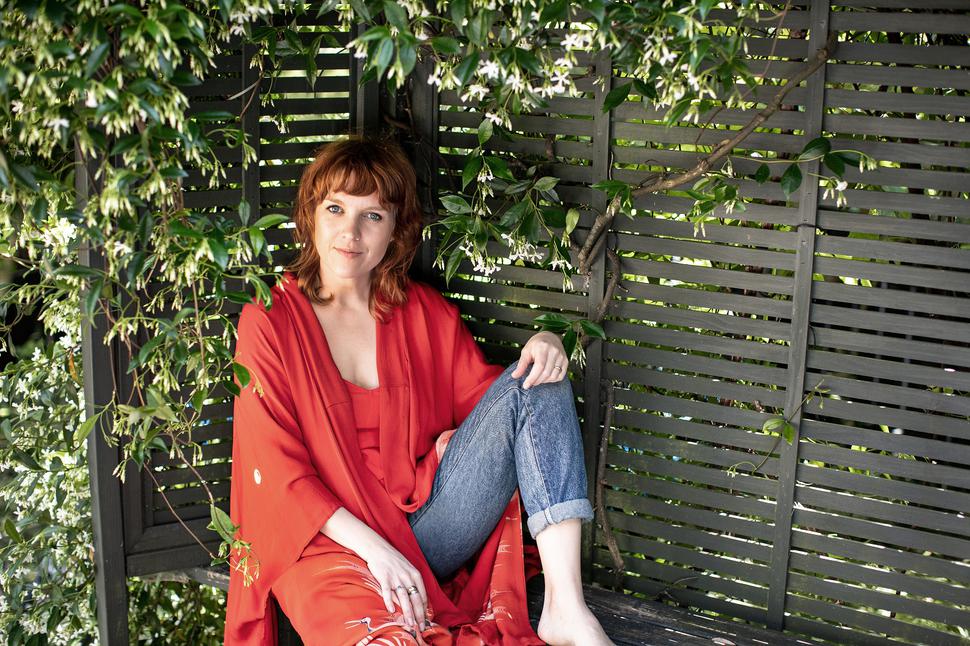 Favourite Things: Choreographer Lara Liew
The dance teacher, actor, choreographer and theatre-maker shares her most adored objects
Saturday Nov. 30, 2019
Lara Liew is an expert in choreographed hilarity. The dance teacher, actor, choreographer and theatre-maker is best known as one half of the creative brain behind Auckland's one and only comedy dance troupe, Dynamotion, which she started with Thomas Sainsbury in 2012.
She also does the choreography for contemporary water ballet company The Wet Hot Beauties, and has even wrangled coordination out of volunteers for the annual Farmers Santa Parade.
She describes her dance practice over the last seven or so years as working with non-dancers, a result of her own experience as a failed ballerina.
READ: Favourite Things: Filmmaker Julia Parnell's Most Adored Objects
"I just wasn't built for it," Lara laughs. "But I've also had so many conversations with people who say they love dancing or loved it as a child but they were told they were 'too something'… too fat or had weird hips.
"That's a real shame because I think, fundamentally, humans like moving," she continues. "There also has to be space for ordinary bodies expressing themselves through movement."
Dynamotion is that niche for Lara — and it's been a roaring success. Their brand of upbeat dance shows usually mash-up B-movie genres and turn them into quasi-musicals.
"I guess people were hungry for it and we kept getting asked to do more comedy dance stuff, or specifically movement or dance with actors," says Lara.
"People like that it's sort of dancing without rules."
Their latest stage work, Top Town, follows a sports team determined to put 1989 Twizel — the "town that wasn't built to last" — on the map.
Lara and Tom wrote the show together in Dunedin and it is probably their most physically ambitious to date. The choreography involves a dance number with 10 skipping ropes on stage.
READ: Rachel Hunter's Travel & Wellness Inspired Beauty Routine
"We warned the cast months ago to start practising too because they have to be able to skip for five minutes continuously," says Lara. "It's actually so hard."
The show's cast includes Chris Parker and Harry McNaughton, and welcomes back original Dynamotion founder, Jennie Robertson, returned from overseas.
• Top Town runs from December 10-21 at Q Theatre. To book tickets, visit Qtheatre.co.nz
MY FAVOURITE THINGS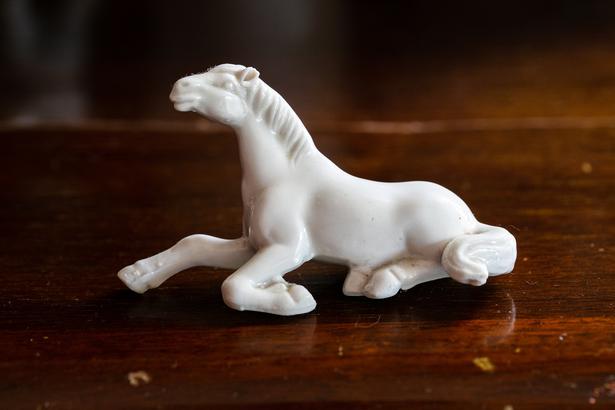 1 White horses
These belonged to a family friend and there used to be about eight of them. When I was little we would go round to his house every Sunday to eat mousetraps and I would play with these horses.
When he died my family inherited some of them and somehow I've ended up with two. Only one is still perfectly intact, he's lying down so he had more chance of survival than the others. The other has a broken leg so I've shoved him in a pot plant and he looks like he's wading through dirt. I have lots of trinkets but I love these because of that connection with my childhood. Also, I'm aware that the last one will get broken as well, but for now he remains.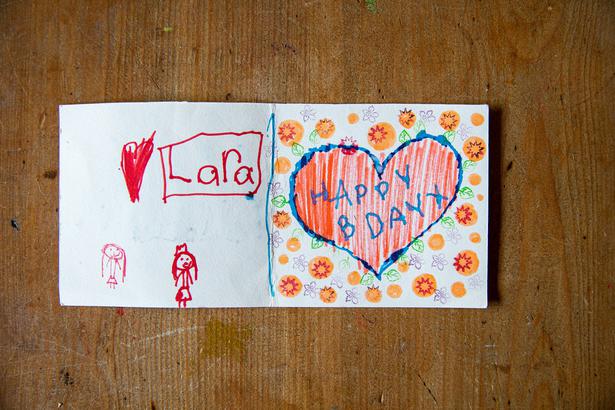 Birthday Card. Photo / Babiche Martens

2 Birthday Card
My 6-year-old daughter made this for Mother's Day and on the inside she's written "you and me mom". Sunny has an American accent, which she must have learned from watching an American TV show. We thought she would grow out of it but she hasn't. I kind of love it. My husband Ross helped her make the card. We've been together for nearly 10 years and I think it might be the first card he's given me. You think living with an artist you would get a handmade card every year ... but not this artist!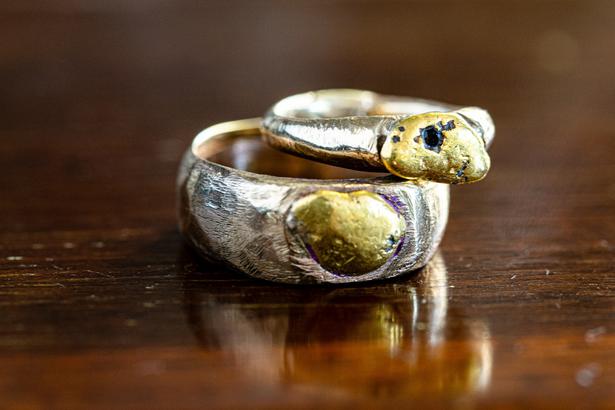 Rings. Photo / Babiche Martens

3 Rings
I've had all of my jewellery stolen twice and somehow these two special rings have survived. This signet ring was given to my mum by my grandmother when she was 10. As a child I lusted after it and my mum used to wrap cotton around it to make it small enough for me to wear, but only at home so I didn't lose it. The other is my wedding ring and one of the nuggets was mined by my grandad in Central Otago and the other by my husband's grandad in Malaysia.

4 Painting
My husband is an artist and he made me a painting for my birthday last year. It's a remake of a print he made more than 10 years ago and says "Mispent Youth $3.99", like the writing from grocery stores. It's the first one of his that I really fell in love with. There's something nostalgic about it but it also speaks to me about growing up and living with some of your mistakes.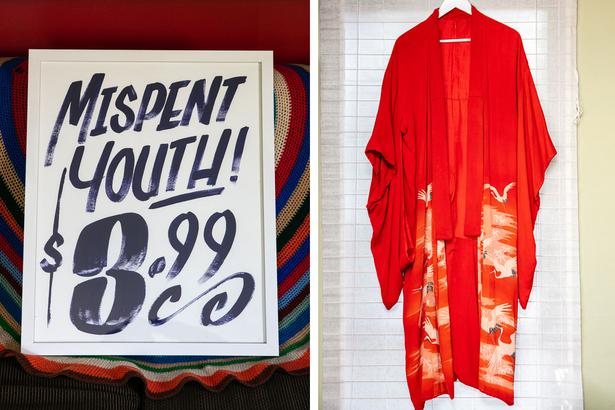 (From left) Painting; Red kimono. Photo / Babiche Martens

5 Red kimono
This was originally my grandmother's and she would never have worn it in a hundred years. My mum gave it to her and I can remember it hanging behind the door in the spare bedroom at my grandmother's house. I wore it all the time growing up. It's red silk with beautiful pink birds on it, and starting to come apart, but I've mended it. It always feels luxurious and a bit glam.
Share this: