Favourite Things: Comedian James Roque
The rising comedy star behind standout show 'Boy Mestizo' shares his most adored objects
Saturday Dec. 14, 2019
If his 2019 success is anything to go by, comedian James Roque is one to keep an eye on. His show, Boy Mestizo, was a standout at the NZ International Comedy Festival earning a nomination for best show, and broadened the range of topics on the line up. The personal account follows James' return to the Philippines for the first time as an adult and, delivered via jokes, starts to unpack the colonial history of the Philippines.
James then jumped into the director's seat (his second love to comedy) for Pinay — the country's first bilingual Filipino New Zealand production about the intersections of Filipino and Kiwi culture explored through a tense mother-daughter relationship. It was another close-to-the-heart project and its Filipina-New Zealand playwright Marianne Infante is a good friend.
He's now wrapping up his run on a high, almost literally, with an interstellar take on the Basement's biggest show of the year, its 11th Christmas extravaganza. Co-written with members of his comedy trio Frickin' Dangerous Bro, Pax Assadi and Jamaine Ross, A Frickin' Dangerous Space-mas follows a six-person crew at the International Space Station at Christmas time, a makeshift family forced to be festive together.
READ: Favourite Things: Musician Anthonie Tonnon
Proudly for James, two of the actors in the cast are Filipino. "It's going to be one of the brownest Christmas shows that the Basement has ever put on," says James, laughing. "It's really allowed a space for people of colour, specifically Filipinos, to speak their truths and also just be silly and goofy."
Reflecting on the year James says he's now at a "crossroads" with his comedy. While funny comes first, always, he's also drawn to more serious, introspective places, especially when it comes to exploring identity. For Boy Mestizo James received an overwhelming response from the Filipino community when touring the show in Melbourne and Auckland.
'Mestizo' is a Filipino word used to describe someone who is half-Filipino and half-white, a racial mix that is more desirable in the Philippines. In the show, James plays a series of skin-whitening commercials which are a staple in the Philippines. "That show unpacks Filipino history and how much colonisation has a grip on Filipinos and how much it still holds on to the diaspora all over the world," he says.
READ: Favourite Things: Photographer Solomon Mortimer
"Filipinos in New Zealand still have this mentality that anything white or western is better. I've seen Filipinos get quite emotional watching the show. It's almost like validating a burden they've lived with for so long but never spoken out loud."
"I've learned that I have this platform where people come to my shows and I feel this responsibility to use it well," he continues. "It's made me question what type of shows I want to do in the future, but you can't just get up and do a Ted Talk, it has to be funny."
Next year, James plans to take Boy Mestizo overseas to countries with pockets of Filipino communities. His plan is to "find as many of us over the world and spread the message of self-love and positivity".
MY FAVOURITE THINGS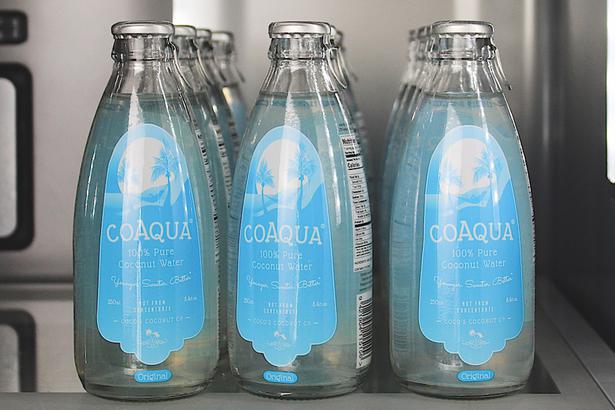 1 Coconut water
The Basement has my favourite coconut water CoAqua. It's the best and so much sweeter than other brands. If CoAqua is reading this I'd love to do a social influencer campaign for them. I've got no followers online but man, I would kill it. I'd even do it for free just for a few boxes.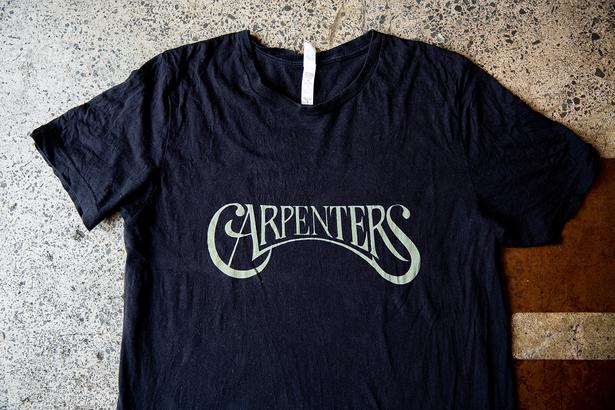 2 Carpenters band T-shirt
Hip-hop is my go-to genre but I love the Carpenters. Even if they're a pop rock band from the 60s. I grew up listening to them with my parents and it's very sentimental music to me. They take me back to a time when we first moved to New Zealand and my parents worked double jobs to provide for our family. It reminds me that it's a privilege to do what I'm doing today. I wouldn't be doing comedy without my parents' sacrifices. They are my biggest fans now.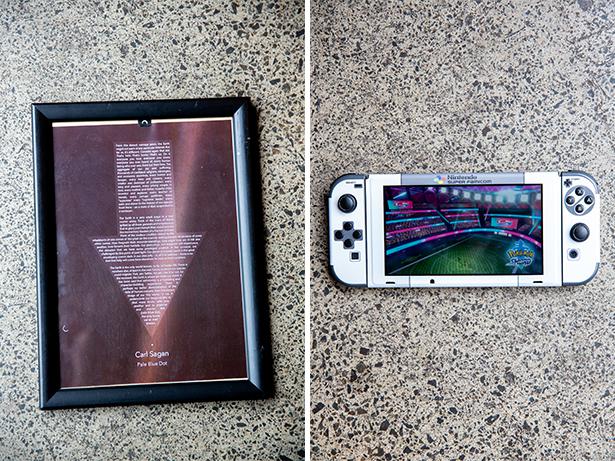 3 Nintendo Switch
I can't go anywhere without this thing. I'm a big old nerd. I love video games and as a kid I was never allowed them, my parents were too strict. Now that I'm an adult I'm going hard.
4 Carl Sagan Print
This is from my space-nerd side. Carl Sagan was a famous astrophysicist responsible for Voyager 1 — the furthest thing we've ever sent out into space. When it passed Saturn he commanded the crew to turn the other camera around to take one last photograph of Earth. He coined the term "tiny blue dot" and this is his poem in response to it. It reminds you that there is no other world than this one so you should treat people nicely. I had it tattooed on my arm as well. I suffer from anxiety and I've had bouts of depression before so it's an aid for persistence. All the things you worry or stress about kind of mean nothing in the big picture.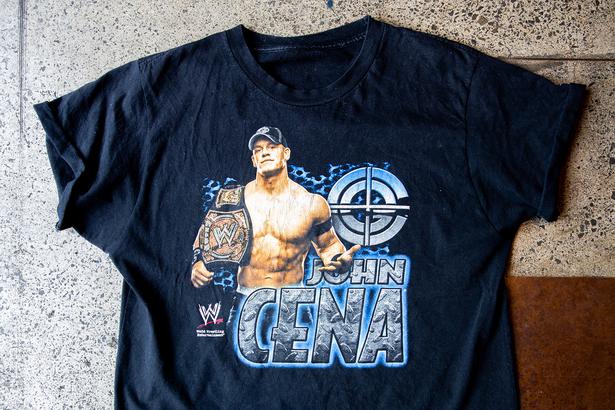 5 John Cena T-shirt
I'm a massive wrestling nerd. I love little pockets of niche fandoms that no one really likes in the mainstream. I found this shirt in a vintage store in Sydney and it's so dope.
Share this: