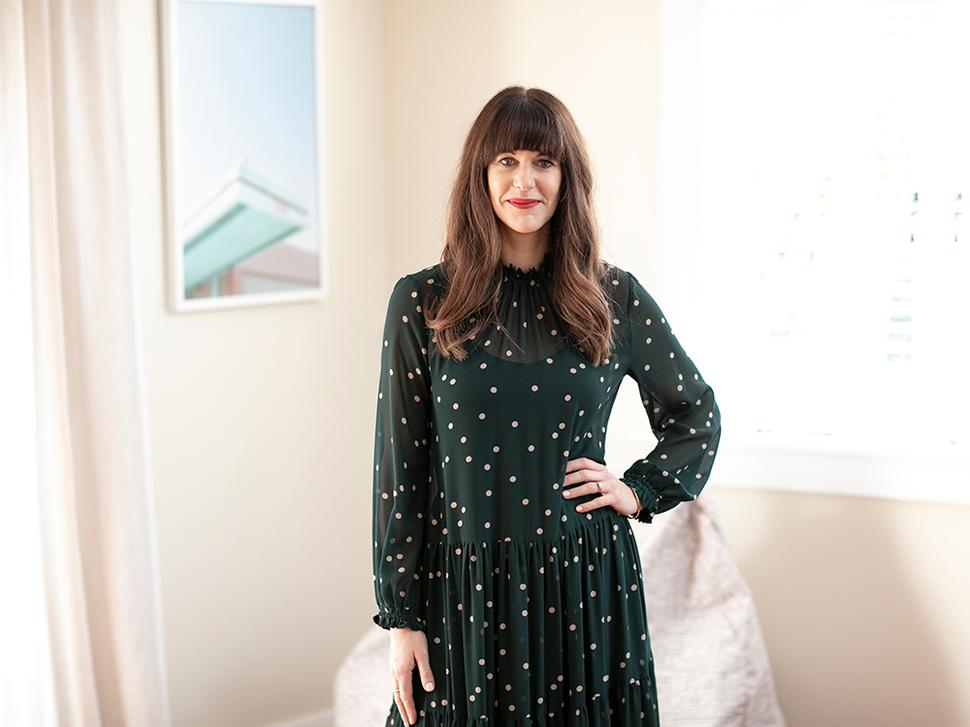 Favourite Things: Filmmaker Julia Parnell's Most Adored Objects
The documentary filmmaker shares the musical inspiration behind her onscreen work and belongings
Saturday May 25, 2019
"I just need music every day, all the time — it's a rhythm I'm seeking, maybe."
Director and producer Julia Parnell is talking about the inspiration behind most of her film and documentary work. On screens this month is new Kiwi music five-part series Anthems: New Zealand's Iconic Hits on Prime TV and a feature film on Martin Phillipps of iconic Dunedin band The Chills. Julia has also worked on Prime TV documentaries on the bands Dragon and The Exponents and is currently making a new documentary on Kiwi superstars Six60.
"My mother thinks it's because when I was a baby my dad had no filter to turn the music down. It was constantly Pink Floyd, Genesis, Dire Straits — somebody joked once that I have the music taste of a 65-year-old man and, to a certain degree, I still do love all those songs," she says.
READ: Favourite Things: Architect Roberta Johnson
"What I'm interested in is the way music defines who we are. I'm an emotional storyteller and music has that connection for me."
Anthems meant a year and a half of immersion into some of the country's biggest songs and features musicians Dave Dobbyn, Lorde, Bic Runga and Neil Finn. The episodes are split into themes and Julia had to make the hard call on what to include.
"The thing I took away was authenticity from the artist. Every song we chose had an essence that you could connect yourself with," she says.
Using music to dig deeper, The Chills: The Triumph and Tragedy of Martin Phillipps saw vulnerability between filmmaker and subject. The film charts the frontman's turbulent descent into debt, drug addiction and a near-fatal disease. Julia was approached by Martin's UK-based label to make the film, learning that at least six attempts had come before. Martin had shelved previous ideas of a simple Chills fan flick but was convinced by her determination for something more intimate.
The heart of the film is inside Martin's Dunedin home where he lives alone surrounded by a curious collection of toys, pop art and books — "a really interesting space with this unique man in the middle of it," she says.
The film's process has resulted in "one of the most important and special relationships of my life," says Julia.
"I was given access to two of Martin's most challenging, and also successful in many ways, years. I've seen his rising from the ashes.
In a sensitive scene, Martin croons 'Night of Chill Blues' (Julia's current favourite Chills song) in his home studio, which Julia says was a defining moment in the film's realisation.
"He's talking about the way he sees the world and who he is started to make sense to me. It's hard for an artist to talk about their process, it's a rare side [to capture]. By the end of the film, I've thought a lot about human truth. We all have to look at ourselves in the mirror at some point and accept our mistakes. Martin was brave to do that and it's made me braver to consider how I deal with the world."
READ: Get To Know Emerging Designer Lavinia Ilolahia
Julia says it's been a "slow journey" to become a creative filmmaker. Born in Kenya to a Kiwi mother and British father she moved to New Zealand at age 10. In 1997 she studied at Auckland's South Seas Film and Television School.
"There was a gender stereotype back then and I remember thinking directing wasn't an option for me," she says. "I later realised I could problem-solve stories and fell in love with film-making."
In 2010, Julia won a Women in Film and Television "Woman to Watch" award. and founded her production company Notable Pictures. Now she's knuckling down on the next big project with Six60. Julia spied its potential when meeting the Dunedin five-piece for the Anthems series.
"I was surprised by their depth. I guess there's a public or industry perception that it's just a pop band people love because it's easy music. I've started to appreciate how deeply they think about their connection with the audience."
READ: Favourite Things: Makeup Artist Kiekie Stanners
Julia filmed the band's historic Western Springs concert in February, which will feature heavily in the documentary, and interviewed fans there.
"I'm trying to understand what makes them the biggest band in the country. People talked about how it's the sound of who they are as New Zealanders. The film will explore that question, as well as telling the untold story of the band's drive to success," she says.
Another ongoing passion is Julia's co-founded documentary initiative Loading Docs which produces and promotes New Zealand documentary shorts. Since launching it in 2014, Julia has seen "phenomenal" growth in interest for local content.
"TVNZ Ondemand is our primary platform but when we started they had no local content. Now we have access to a myriad of amazing New Zealand documentaries and drama. I'm proud to have been part of it.
"As I felt with The Chills and Six60, if it's the right story then it will be made. There are still challenges but we have opportunities as a community to keep driving the stories we want to tell."
MY FAVOURITE THINGS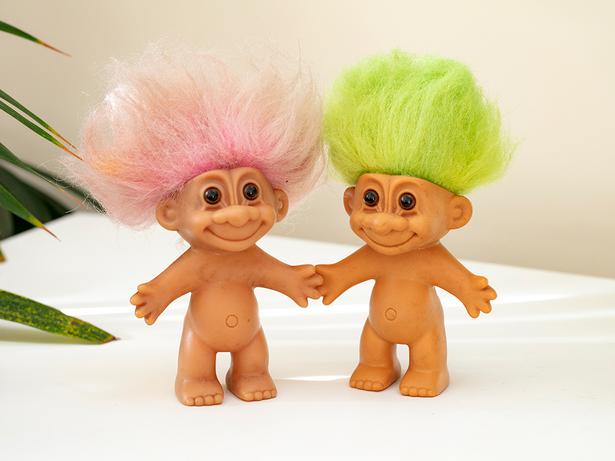 1. Trolls 
Martin Phillipps gave me these trolls and they sit in pride of place in my living room. I died laughing when he opened up the drawer full of trolls in his home. It summed up for me the film's juxtaposition. It's heavy scenes with quirky items that are hilarious.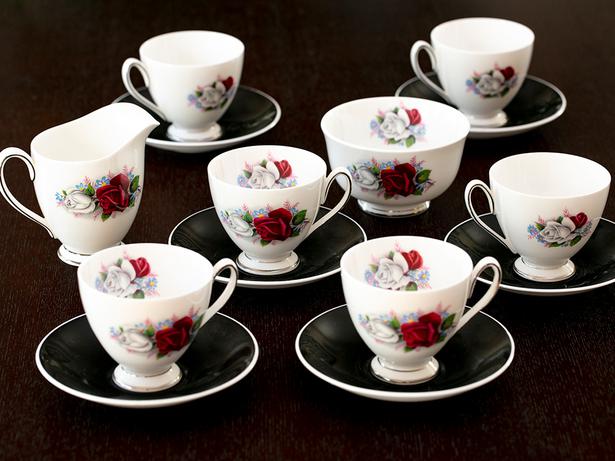 Antique tea set. Photo / Babiche Martens

2. Coffee Set
My grandmother Margaret gave this to me. Margaret is 97 and fabulous and deserves a mention. Before she married my grandfather she was courting a young man called Bill who went to war and unfortunately never came back and died when nanna was 21, around 1942. His mother gave nana this coffee set — a queen set with beautiful roses on it — and she wanted me to have one of her treasures and see me enjoy it while she's still alive. 

3. Brown Hat 
I bought this hat in a Dunedin op-shop. I like to wear it when I'm shooting to help me pretend I'm a good director. It also ties in with the love I've grown for Dunedin, its fashion and curiosities.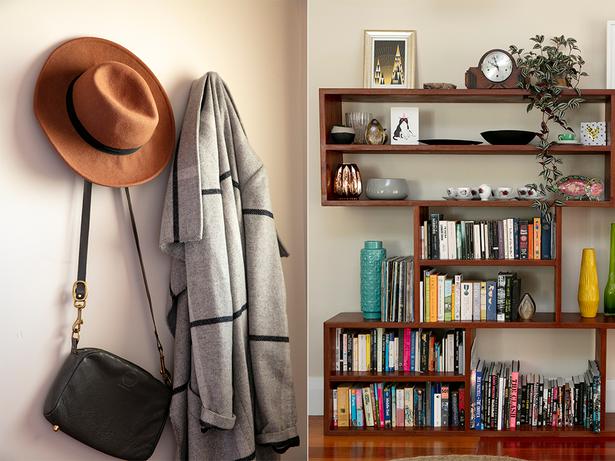 (From left) Brown hat; custom-made bookshelf. Photo / Babiche Martens

4. Bookshelf
I had this custom-made and it fits all my eclectic things, but really it's the books. Reading is my daily relief. It's also where I get my love of storytelling from.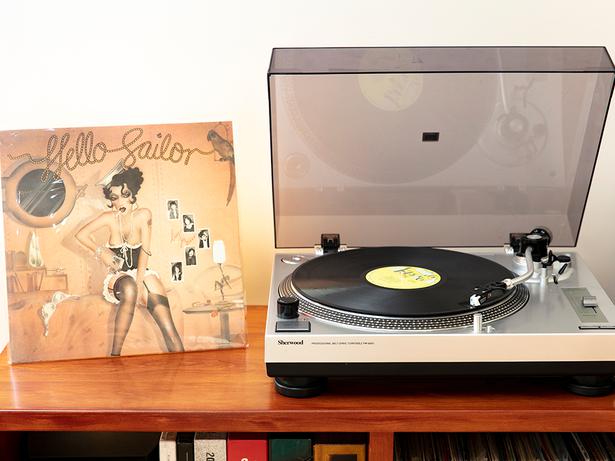 5. Hello Sailor Record
My husband Dean Cameron works in the music industry so he was the record collector and I've slowly come to it. I'm trying to collect all my most important New Zealand music records and the Hello Sailor re-issue is a recent purchase and I feel so privileged to have access to the recording of that album. It's just that analogue feel and trying to understand the difference between digital and what it means to have a physical item of music. It's special to me, it's taogna.
Share this: