Favourite Things: The Jellyologist Jessica Mentis
The creative best known as the Jellyologist has more than jelly on her plate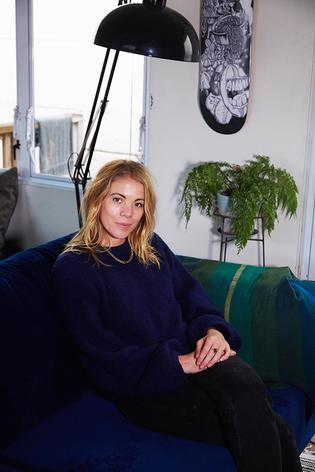 Be it jiggling gelatin or solid concrete, Jessica Mentis likes playing around with different mediums.
The spatial design and architecture graduate has become best known in recent years as Auckland's first jelly architect, a.k.a the Jellyologist, bringing her edible art to parties, events and even weddings.
"The possibilities for jelly are limitless," says Jess, who was inspired to merge her passion for architecture and food after coming across the work of British jelly artists Bompas and Parr when living in London.
READ: Favourite Things: Knitwear Designer Areez Katki
She's since concocted thousands of espresso martini cones, gold-speckled gems, and rainbow castles of tropical punch. Each one seeming to hypnotise Aucklanders with their wobbling wonder.
"Jelly is such a nostalgic food. Everybody has a childhood connection to it," says Jess of the retro pudd's appeal. "Or even those tacky boozy jelly shots that you had in uni days."
Jess has just launched a hirable jelly bar so partygoers can customise the jellies for themselves with on-tap syrups and a range of toppings.
"I wanted a more interesting and exciting way to serve the jellies," says Jess. "So it becomes a theatrical talking point at a party or wedding."
Jelly has been just one way to get her creative ideas out to the world. "It's a medium that you're moulding and experimenting with. Just like working with concrete and plaster in my architectural days." Jess is looking forward to lending her expertise this year to other design projects.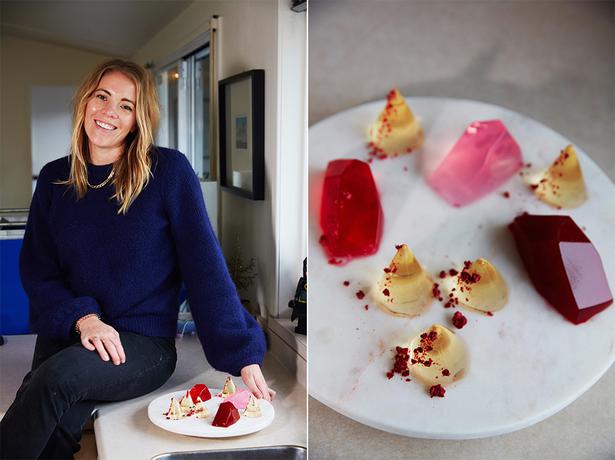 Jelly is still a key focus for Auckland's first jelly architect, a.k.a the Jellyologist. Photo / Rebecca Zephyr Thomas

Recently she teamed up with Auckland Tourism to showcase the city to visitors in a clever way: working with a fragrance designer, they bottled 30 encompassing smells of Auckland.

Jess will also feature in an upcoming exhibition at Allpress Gallery, Moonlight, showcasing the work of 12 established and 12 student artists, which they've created after dark. "We all have a day job but we also have our flights of fancy," says Jess. "I'm working on a tiny architectural model which I haven't had the opportunity to make since Architecture School. It's nice that it's come full circle again."

READ: Favourite Things: Curionoir's Tiffany Jeans

Jelly is still a key focus but expect a lot more sense-heightening experiences being served up in the future. "For me, it's about creating something to transport people away from the everyday. That's what the jelly is. It brings a little smile to people wherever they are."

MY FAVOURITE THINGS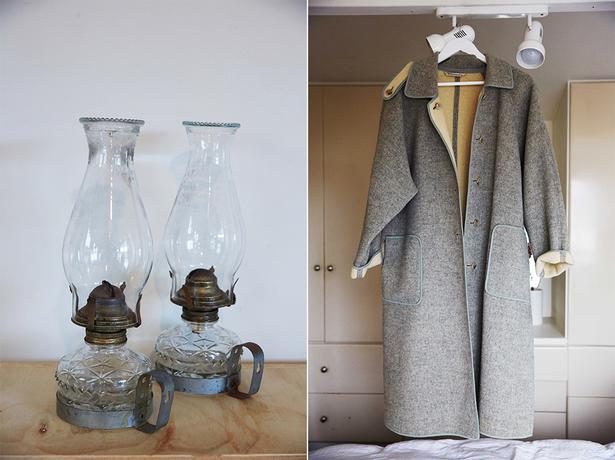 1. Oil lamps
These lamps remind me of my childhood and the most amazing memories I had of an aunty who very sadly passed away last year. She was pure magic and taught me so much about love and living life.
2. Grey coat
The coat was my grandma's. She was so stylish and is my role model in so many ways. Every time I wear this coat I get comments on it and feel a little like her.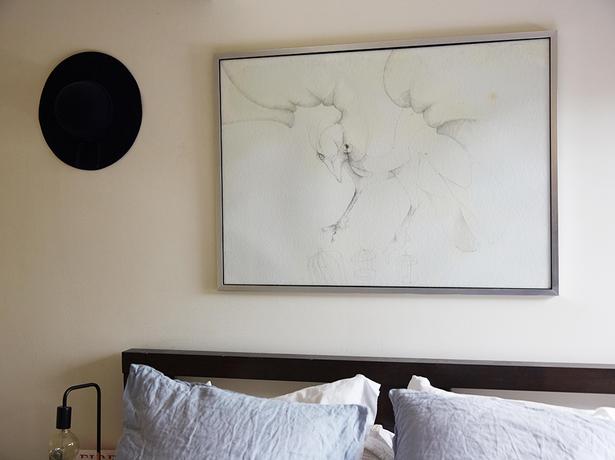 3. Painting
This drawing by a well-known South African artist used to hang in the stairwell of my grandparents' house. I love the detail and fine lines and the happy memories of my grandparents that come flooding back every time I look at it.
4. Baltazhar cookbook
I lived in New York for a transformative year in my early 20s, working for a set designer off-Broadway and then as a hostess at Baltazhar at night, then I would party into the early hours. The people I met, the opportunities, and the freedom and anonymity I had in that ginormous city shaped the way I think. The book is signed by all the staff and it's a beautiful memento of a very surreal year.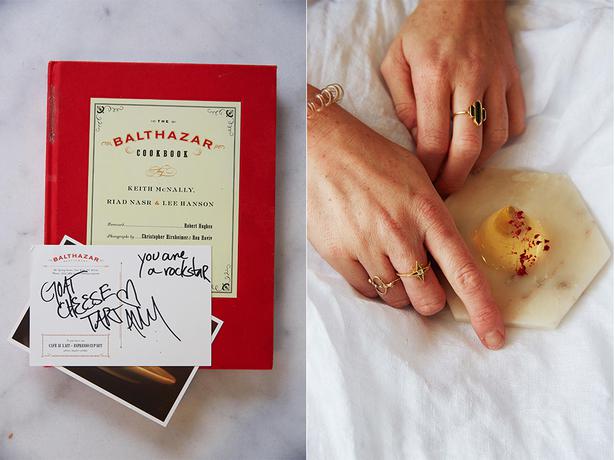 5. My rings
These three rings were given to me by the most special people in my life for my 30th birthday. One from my family, my best gal friends and my partner. I wear them every day. They're by local designers Zoe & Morgan and Hera Saabi.
Share this: