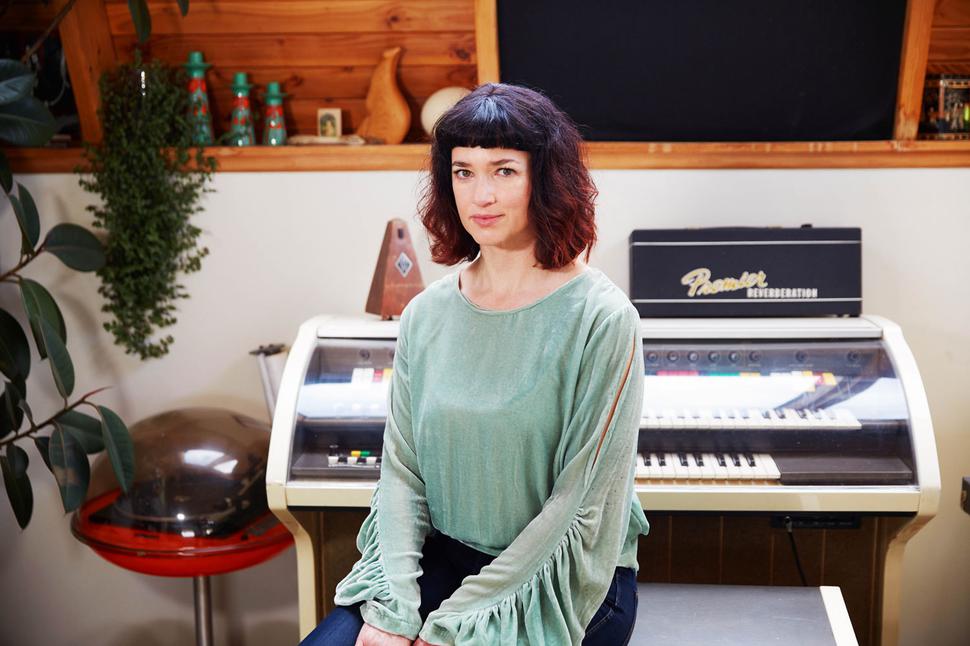 Favourite Things: Singer-Songwriter Julia Deans
Back on patrol with her new album, Julia Deans shares her favourite things including Bowie-esque get-ups and family keepsakes
Saturday Aug. 4, 2018
"You have to strike while the iron's hot," says Julia Deans.
The rock'n'roll powerhouse is talking about the, at-times sleepless, creation of her latest album We Light Fire, which will tour locally in August.
"I dreamed the complete riff of one song and made myself get up in the middle of the night to record it. I actually forgot about it until much later," she laughs.
READ: Singer Jamie McDell's Beauty Routine
The new album marks eight years since the former Fur Patrol frontwoman's debut solo album Modern Fables and Deans has returned with a brighter outlook.
"Modern Fables was very much a get-myself-out-of-depression card," she says. "We Light Fire is about trying to help humanity generally. I suppose I wanted to focus less on the 'me, me, me' and more on everyone else around me."
The shift in perspective was partially influenced by a letter given to her by her late grandfather shortly after Modern Fables was released. "In it, he said he loved my songs but wished I'd write 'something a little jollier and uplifting'," she says.
The singer-songwriter hasn't shied away from dark subject matter altogether though, which is something she says needs attention. "There's fear of confronting ideas and of looking at the world from different angles. We have to walk in someone else's shoes to get a better picture of the world and move forward."
READ: The Quiet Achiever: Musician Nadia Reid
The track 'The Panic' deals with the crippling reality of living with depression and anxiety. "It's such an isolating thing that so many people go through," says Dean. "We need to talk and understand where other people are coming from. The whole album is about connectivity and the need for us to communicate better."
After opening for Marlon Willams at Auckland's Town Hall in May the electric performer is itching to play a full show.
"It feels long overdue. It's such a special two-way thing being able to communicate with the audience. I like to think of it as a conversation," she says,"You get immediate feedback too," she laughs. "Like if something falls flat you'll know immediately." 
MY FAVOURITE THINGS

1 Cat Lamp
This was the first thing I bought when I moved back to New Zealand from Melbourne. I still hadn't found somewhere to live but kept an eye on Trade Me for furniture items and stumbled across the auction for this lamp. I ended up being the only person who bid on it. It's just so amazing. It comes from the 1960s or 1970s.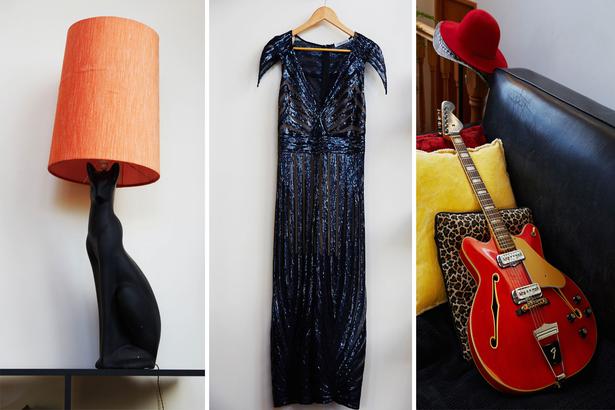 2 Sequin Suit by Tanya Carlson
I did a show of David Bowie songs and designer Tanya Carlson asked me what I'd like to wear. Off the top of my head I said a sequin pant suit and her eyes lit up and she made it for me. It's amazing. It totally references the super glam rock era of Bowie without being a costume. I feel a million dollars in it.
3 Electric Guitar
I got my electric guitar when I was about 21 and it's been everywhere with me. The guitar I had before was like a plank of wood and was a huge weight around my neck. I love this one because it's light and fits my hand.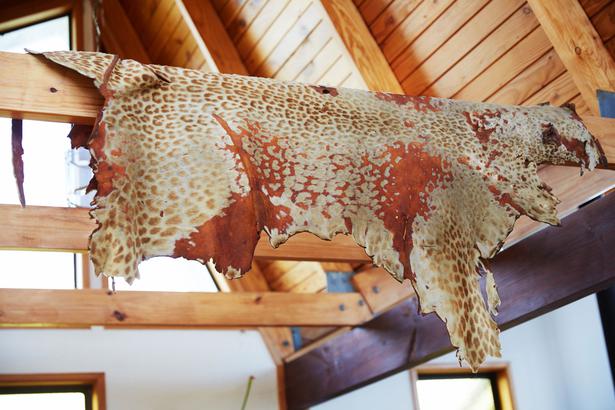 4 Leopard Skin Rug
My grandmother's uncle in the 1920s broke up with a girl and went to Africa and shot a leopard because that's what you did back then when you got jilted. Thankfully that's not what happens anymore but this old and tatty leopard skin has been in the family ever since. Throughout my childhood it was draped over the back of the sofa at my grandparents' place and every single child in the family at some point has draped it over their back and prowled around the floor with it.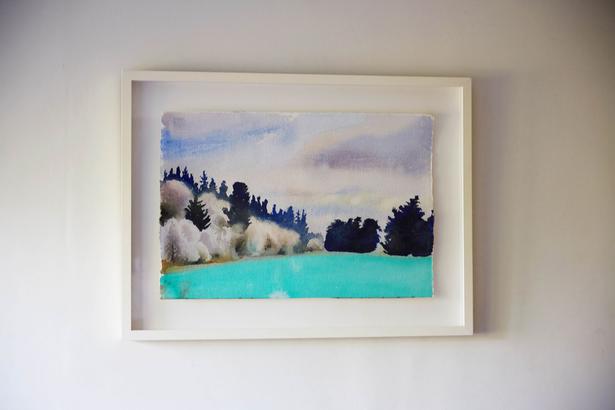 5 Half-finished Painting
My late grandfather Austin Deans was a landscape artist and I found this unfinished painting of his. He would have worked into it with a whole lot more detail but I love the under layer wash of the watercolour. It holds an extra special place in my heart to look after it and it's a reminder of so much. Things don't have to be finished to be beautiful.
Share this: