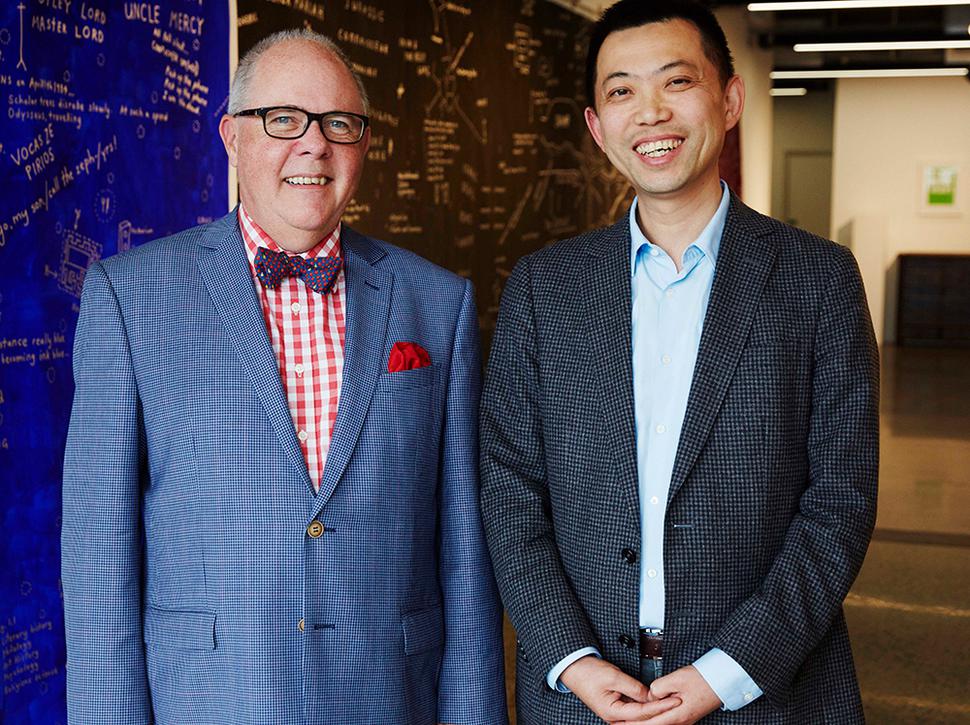 Favourite Things: Webb's Owners Ewen Mackenzie-Bowie & Bruce Qin
The new owners of Webb's have turned a fine hobby into a fresh job
Monday May 7, 2018
From the education sector to fine art and wine, the new owners of Webb's have also taken on life under the hammer.
Aucklanders Ewen Mackenzie-Bowie and Bruce Qin, owners of ICL Education Group, snapped up the auction house when news hit in January of its likely closure. As workmates for 14 years and keen art collectors, their reaction was mutual: "We felt we had the duty to save it."
Both Ewen and Bruce have bought works from the auction house over the years, and it's now "fascinating to see the other side of the coin", says Ewen. "At the sunset of my career in education, I am relishing being turned totally upside down. Working with hobbies like art and wine is a dream."
Ewen only recently started building his art trove, finding auctions to be quite addictive. His taste for rare Bordeaux, however, began in his teens, after his father gifted a case of 1961 Chateau Troplong Mondot as a prized 21st present. "It's all long gone now, of course," he laughs.
"Wine is an ephemeral pleasure, and it's an ongoing dilemma to determine which occasion is special enough to justify opening a bottle."
READ: Favourite Things: Artist and Author Sheridan Keith
For Bruce, art became a natural connection to his new home's culture after moving from China in 1997. He found the best source of art wasn't in books, but in artist and auction catalogues. Since then, his collection of local and international works has grown.
His choices are based on condition and looks first, but also "those that strike something in me". Billy Apple's neon Untitled Rainbow Sculpture as one example. "Not only is it a beautiful work, but it also reflects something of the time. Sometimes we need to have a few lights to make our lives shine a little bit."
Both connoisseurs believe acquiring a few luxuries in life is still valuable today. "We live in a time when everything happens so fast. Collecting makes us slow down and think about what's around us," says Bruce.
The pair has plans to freshen things up at Webb's, such as attracting younger artists and collectors and putting its extensive art archive online. The Parnell location is on the move, too, with new headquarters in Mount Eden which will allow space for grander auctions and have the bonus of parking.
What will be needed, they say, is a new-found patience. "Webb's has been in the market for 42 years and we plan to keep it successfully running for another few decades," says Bruce.
READ: A Design Tour of Wellington
Ewen has also eyed up the chance to loosen the strict corporate attire he's become known for. "I have worn bow ties for 30 years and am almost a prisoner of them. People expect me to wear one and I am probably unrecognisable without. So, shorts and jandals. Bring it on!"
OUR FAVOURITE THINGS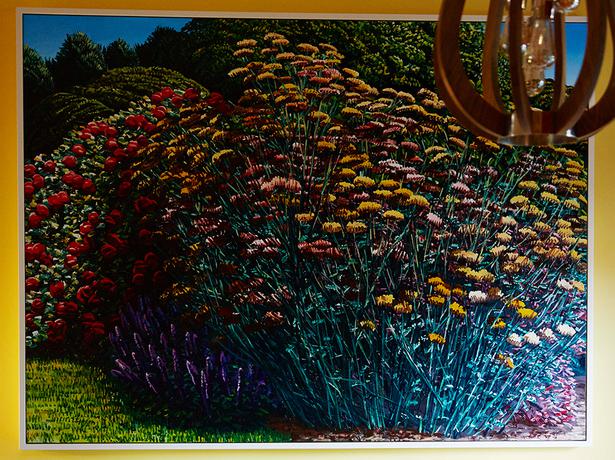 1. Karl Maughan Waikino 
Ewen: I was chairman of the board of Richmond Road Primary School for six years while my boys attended the French bilingual unit there. Each year we held the "Art with Love" auction, which was generously supported by Karl, John Reynolds and other celebrated artist-parents. My wife Nathalie and I have always loved Karl's outrageously colourful and beautifully-crafted gardens; so we bid for his contribution at the last auction and won it. It hangs in our living room, which we redecorated to reflect the painting's colours. It is the heart of our house.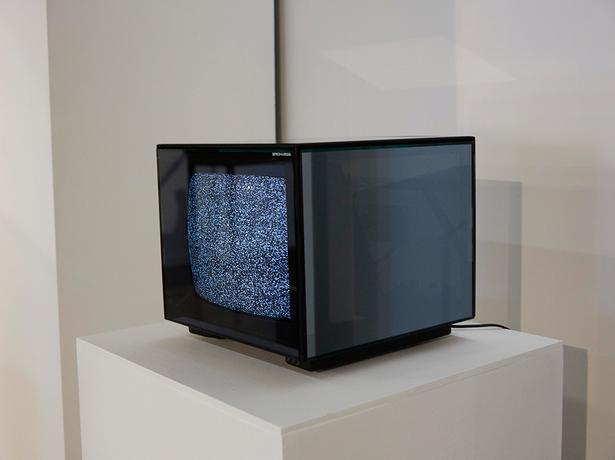 2. Cubo Television by Mario Bellini (currently on show at Webb's)
Bruce: This TV is made of semi-transparent black acrylic and metal, leaving its inner workings exposed. Bellini is also an architect and his influence can be seen in its sculptural form. It's fun but remains functional and is always a talking point in the room.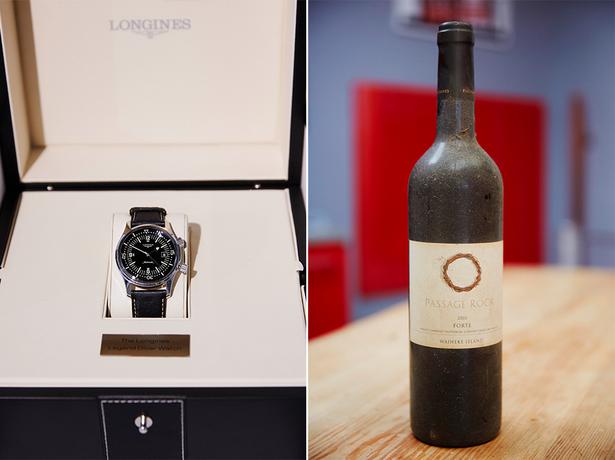 3. Legend Divers Watch (currently on show at Webb's)
Bruce: This heritage collection watch designed by Longines has a large distinctive dial in keeping with the brand's tradition for elegance and style combined with everyday practicality. Manufactured in Switzerland — where all the finest watches are created — it is made from the highest quality materials.
4. Passage Rock Forte, 2002
Ewen: When my boys were young we used to go to Waiheke many times a year for weekends, and we discovered Passage Rock winery. My father used to visit us from Shetland each year for six months and we would always go to Passage Rock with him, and allow him to buy a case of wine for us! On one of the early visits, our 4-year-old boy and the winery owner's son, who was a similar age, were playing with the tame kunekune pig, and getting very muddy. It was a great memory and a physical memento of those visits is this last case of Forte 2002. I don't know whether we can bear to drink it!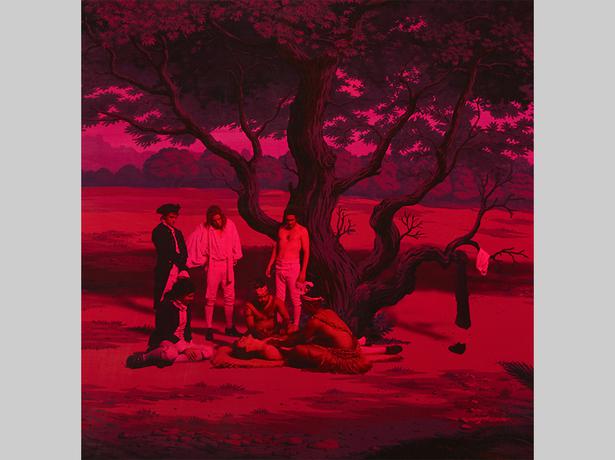 Stars by Lisa Reihana. Picture / Supplied

5. Stars by Lisa Reihana (currently on show at Webb's)
Bruce: This is a small and beautifully vibrant edition that was printed on the occasion of her Venice Biennale exhibition, Lisa Reihana: Emissaries in 2017. Stars is a snippet of her larger work In Pursuit of Venus. I am a great lover of the Venice Biennale and being able to engage with New Zealand artists on an international stage. Reihana's presentation of encounters between Polynesians and Europeans acknowledges the nuances and complexities of cultural identities and colonisation in the New Zealand context and deservingly won rave reviews internationally.
Share this: