Favourite Things: Woodworker Courtney Petley
After a career in fashion, the skilled woodworker is carving new life into old wood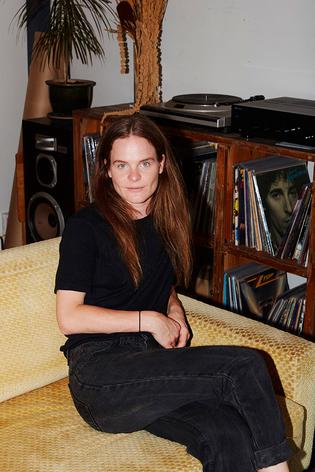 Courtney Petley still remembers making her first wooden utensil in a frenzy. "I was so keen to use the carving knife I had just bought. I was outside late at night shaping like mad." The result was a slightly crooked spatula scooped out of an old floorboard. "It looks more like glorified driftwood, but I love it. It represents the beginning," she says.
Now her polished namesake line, Petley, which includes spoons, servers and knives usually made from kauri and rimu, is sold in her online store and stocked in Ponsonby's Everyday Needs. One of her first commissions was from The French Cafe.
READ: Favourite Things: Monmouth Glass Studio
It was an impressive debut, so it's surprising to learn Courtney hasn't been doing it forever. The Wellingtonian first studied fashion at Massey and then worked in production for labels like Miss Crabb, Huffer and D.S.Dundee in London. But the fast-paced fashion industry soon left her burnt out, she says.
A summer spent restoring old furniture saw Courtney, taken by the idea of being a crafter, turn a new hobby into a business. "I wanted to create from scratch and use my hands," she says. Her fondness for utensils came from her love of cooking and a practical need for quality equipment she couldn't find.
Woodworking runs in the family too; her father and both grandfathers were builders. The 31-year-old grew up living in half-made houses and climbing on construction sites. "The sound of tools and the smell of freshly cut wood takes me straight back," she says.
READ: Best Boutique Stores To Update Your Home
It's her dad, along with other family and friends who have become the providers of materials, as store-bought wood is of no appeal, says Courtney. "Native timber is such a rich resource that gets thrown out. I love to give it new life and the idea that it could be passed down to survive another 100 years."
It is, however, a long and physical process to make each piece and Courtney got carried away when launching Petley. "In my first range, I had a utensil for everything, but I was running myself and my hands to exhaustion." She's since re-focused on a smaller selection, reminding herself why she switched tact in the first place.
READ: An Expert's Guide To Starting A Ceramic Collection
"Working in fashion it was ingrained in me to make everything faster and cheaper. I want to slow down and get a real appreciation for beautiful objects."
We expect a lot more from this skilled woodworker, who still can't believe where she's ended up. "I'm not sure five years ago I would have believed I would be doing this. Now, I want to work on a bigger scale. I have all these shapes in my mind I want to get out."
MY FAVOURITE THINGS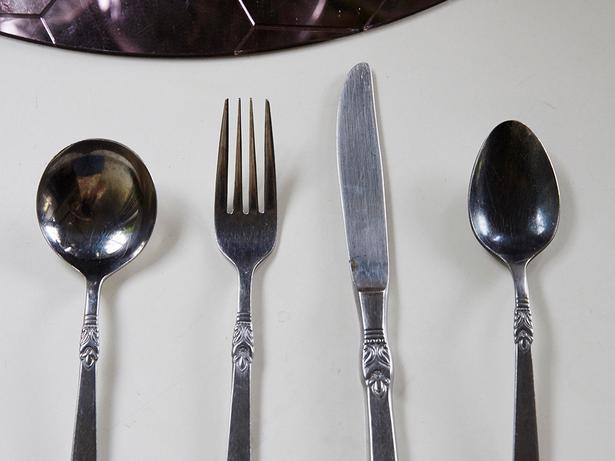 1. Knife and fork set
This is a steal from my parents. I love the shape and size of the spoons and the detailing on the forks is beautiful. This set has a few smaller sized pieces for kids and I remember dreading having to set the table and figure out the small from the big. I now feel a bit rebellious when I just grab any size from the drawer without measuring it first.
2. Small pan
This little pan is the best. The size is perfect, it's nice and heavy, and because I have been using it for so long I know exactly how everything cooks in it. Food just tastes so much better in it. I'd be lost without it.
Small pan and Liam Gerrard artwork. Photo / Rebecca Zephyr Thomas

3. Liam Gerrard artwork
My boyfriend Justin bought me this artwork by our good friend Liam Gerrard for my birthday the first year we were together. Liam's work is so beautiful and I had been dreaming of one day owning one. I am still yet to frame it, I'm looking forward to finally getting it on the wall and exploring the detail.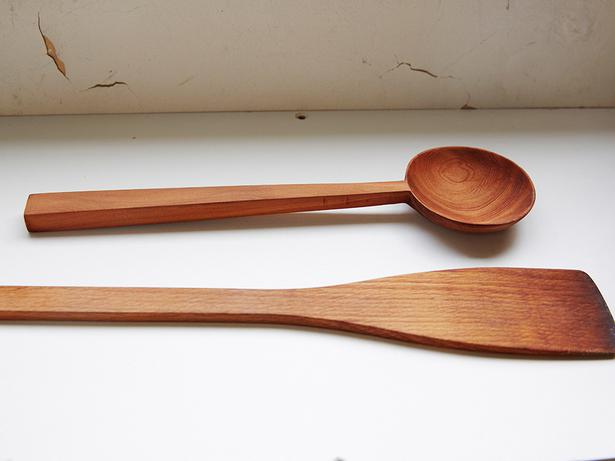 4. Flip and round serving spoons
I may be a little biased, but these two products from my Petley range are my current favourites. They are so lovely to use and to have sitting by my stove top. I think it's nice to make an occasion out of an ordinary weeknight dinner, to serve food in nice bowls and with my spoons it makes for a nice ritual after a day's work. I love the way they are ageing too, it's all part of the beautiful process.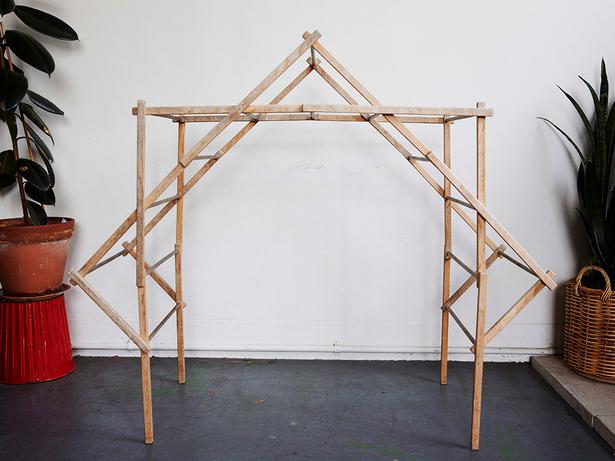 5. Drying Rack
This is another steal from my parents I took years ago when I went flatting. I love it as an object, the lines, the soft wooden frame, how it folds and unfolds like a giant star. I have memories of my sisters and I draping a sheet over it and making huts when we were younger.
Share this: