You Need to Watch Feud: Bette and Joan
Ryan Murphy turns the camera to the famous rivalry between Joan Crawford and Bette Davis - and the results are fabulous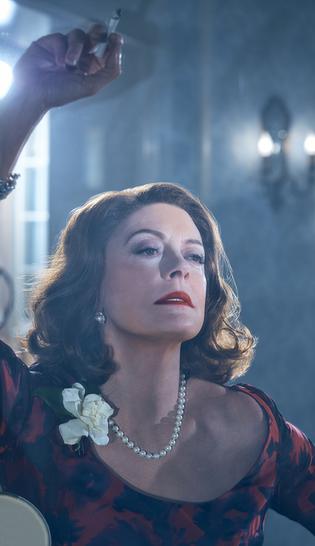 Who? The scandalous story of the infamous rivalry between superstars Joan Crawford and Bette Davis gets the Ryan Murphy treatment in new mini-series Feud: Bette and Joan.
The classic Hollywood broads are played to perfection by Susan Sarandon (Bette) and Jessica Lange (Joan), along with a stellar cast including Stanley Tucci, Sarah Paulson, Kathy Bates and Catherine Zeta-Jones.
What? The five-part series follows Bette and Joan's backstage conflict on the set of What Ever Happened to Baby Jane?. Expect dazzling costumes and makeup, withering stares and bitchy fabulousness galore.
Why? Ryan Murphy, behind shows including American Horror Story, Nip/Tuck, Glee and Scream Queens, talked about how meeting Bette changed his life.
"It put me on a path because she was so unusual. She never bent to who people thought she should be. She was just who she was and goddammit, she was proud of it. I thought 'I want to live my life like that'."
When? 8.30pm each Tuesday from March 7 on SoHo, Sky channel 010 — with an encore on Friday nights at 7.30pm.
WATCH: Feud: Bette and Joan Season 1 Trailer:
Share this:
More Culture & Travel / Staying In