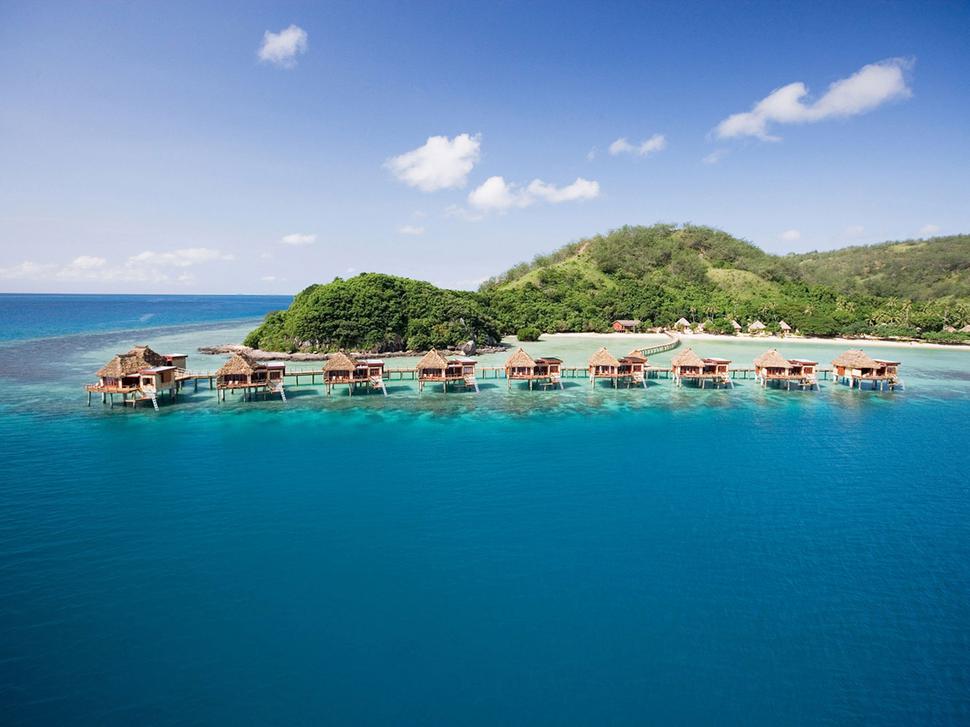 What It's Like To Experience Fiji's Natural Charms At Likuliku Lagoon Resort
A trip to luxury Likuliku Lagoon Resort is an effortless way to experience more of Fiji's conservation
Thursday June 21, 2018
The green-eyed monster that my trip to tropical Fiji conjures up isn't an envious colleague, but a rather less common beast.
The critically endangered Fiji Crested Iguana is an unexpected find at Likuliku Lagoon Resort, where luxury and eco-initiatives happily co-exist. The lizard even attracts an international posse of admirers, in the form of top scientists and their helpers, who seem as happy as me to be on the resort's dining deck, gazing north across the blue to the Yasawa group.
The view takes in Likuliku's 10 drawcard over-the-water bures, strung along a sizeable jetty to ensure their lucky occupants can enjoy the sea-life beneath at both low and high tides. A honeymooning couple tell me later that, notwithstanding their bure's private deck and a viewing window in the floor of their lounge, they were most captivated by the sight of colourful fish when at the basin to brush their teeth.
READ: How to Plan an Eco-Holiday
My spacious bure is in gardens at the other end of the resort, set back from the beach. Although it's only a short walk over grass to my own tidal adventure, the post check-in appeal of lolling about on cabana cushions listening to the waves lapping and palms rustling wins out.
I rouse myself for a sunset boat trip around the Mamanuca islands, during which the enthusiasm of the American newlyweds and another couple from China serves as a reminder of how we, as New Zealanders, tend to take Fiji's balmy beauty for granted.
Out here, away from the family-filled Denarau hotels and with a champagne to hand, all is indeed sparkling. Then it gives way to selfie heaven, as the horizon turns pink and orange.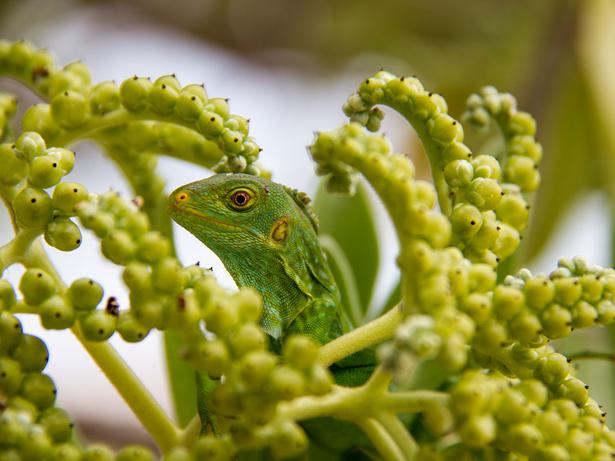 The launch trip proved a useful steer on how the Mamanuca group is configured. Likuliku (meaning calm waters) is in a sheltered sweep of Malolo Levu, which at 2000ha is by far the largest island. Other resorts are corralled over the hill, nearer the mainland.
We chug out in the other direction, where waters deepen and rocky islets protrude. These uninhabited spots were thought to be the only remaining homes of the world's last 50 or so Fiji Crested Iguana — before the chance discovery of an injured one at Likuliku in 2010.
That find — 25 years after the last sighting on Malolo — was followed by a second, raising hopes of survival for the native species. To this end, Fiji's National Trust has linked into the expertise of zoo breeding programmes in San Diego and Sydney and the support of the US Geological Survey.
The resort's Fijian owners also came to the party and Likuliku is now home to four breeding pairs, plus two juveniles that hatched last year — the first to do so in captivity. The scientists tell me they're off in the afternoon to camp out on an outer island to continue their iguana count.
READ: Beautiful Bush Walks to Do
Species survival will be an ongoing struggle, but reforestation, pest eradication projects and combating illegal trade are giving the iguana a shot. The aim is to build numbers from the 100s to the 1000s.
Guests can see the hatchling herbivores growing up in predator-free safety in their enclosures. A tag-and-release programme for adult iguana found in the wild is underway, as is weed eradication and replanting plus the extension of an area of rare dry forest, which is the habitat in which they thrive.
The ultimate aim is to erect a perimeter fence, to keep cats out. To see the reforestation, I wander up the slopes behind Likuliku with its environmental manager, Sia Rasalato, who tells me that waste water from the resort is being put to good use irrigating newly planted trees. Likuliku has just become the first Fijian resort accepted into the National Geographic Unique Lodges of the World group.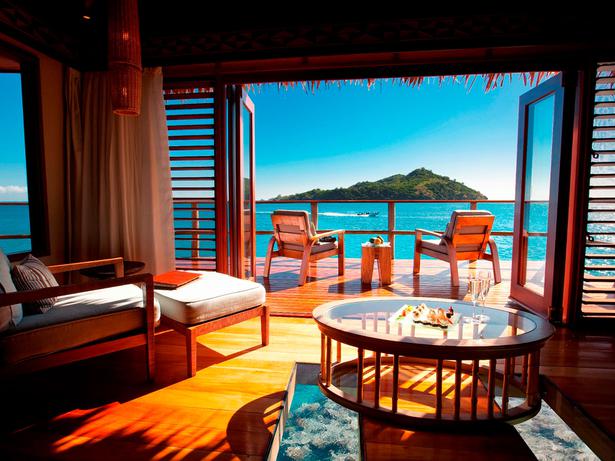 Member resorts must tread lightly, celebrating nature and supporting culture and local communities, while offering guests authentic eco-experiences. Visitors who can drag themselves from their daybeds or plunge pools can take the dry forest nature walk and learn about native plants. Seeing the iguana, which grow to 75cm, is even easier as their enclosure is near the resort's main reception area.
Energetic guests may fancy a hike 200m up Uluisolo Peak for its 360-degree views. Resort manager Tulia Seru advises this is best tackled in the cooler early morning hours. You may well just meet this impressive woman heading back from her own dawn exercise, with her trusty black labrador in tow.
READ: Going Places: Spa-Hopping in Fiji
It's not that common to find a Fijian woman in charge of a significant resort, let alone one who rose through the ranks. Tulia was executive housekeeper at other top properties before joining Likuliku for its opening in 2007 and becoming manager in 2012.
She has a winning touch — the property has picked up a number of Fijian Excellence in Tourism Awards. She also radiates warmth while retaining a keen eye for detail and schooling other local staff into gaining the confidence she herself was encouraged to show to step up to more senior jobs.
All of this contributes to Likiliku's authentically Fijian feel. This is well supported by the decor of the 45 roomy wooden guest bures and the food, which draws on fusion influences while celebrating island produce.
Guests typically linger up to a week at Likuliku. Weekly manager's drinks at the jetty bar provide a chance to check out a truly international clientele, mostly couples of all ages. The Tatadra spa is a popular retreat with high standards.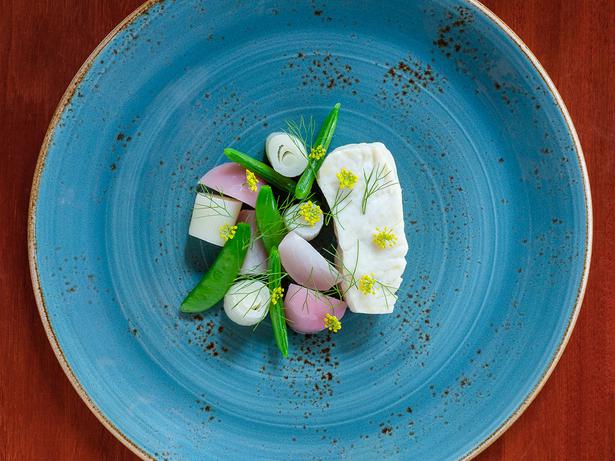 After a nicely firm relaxation massage with Liti, I decide the spa's name, meaning House of Dreams, is indeed fitting. It's easy to find a quiet corner at the resort, or, if you prefer, head out on private or group activities, such as village, fishing and picnic trips. Staff know good snorkelling and diving spots, which in the Mamanucas aren't as readily available as in more remote parts of Fiji.
A trip worth trying is to an outer sandbank for a castaway-with-comforts experience. For the semi-real thing, they will show you where Tom Hanks filmed his Castaway movie. Part of this was on Modriki, which is now leased as an iguana protection reserve.
READ: 18 Romantic Things to Do in Fiji
Tourist visits to the islet help recompense locals for their loss of income from the feral goats they used to round up, ship out and sell. The goats were cleared with the help of New Zealand hunters.
Eco-tourism is growing in importance in Fiji and Likuliku has embraced it early. Around the bluff from the resort, lies the village home of the supreme chief of the Mamanucas, whose predecessor declared a marine reserve in the area to help preserve fish stocks.
The resort does not offer big game fishing. That still leaves ample seafood to star on the menu while retaining a colourful collection darting beneath the jetties. For holidaymakers who like to share somewhere that sits happily in its environment, this resort has a charm uniquely its own.
Share this:
More Culture & Travel / Going Places