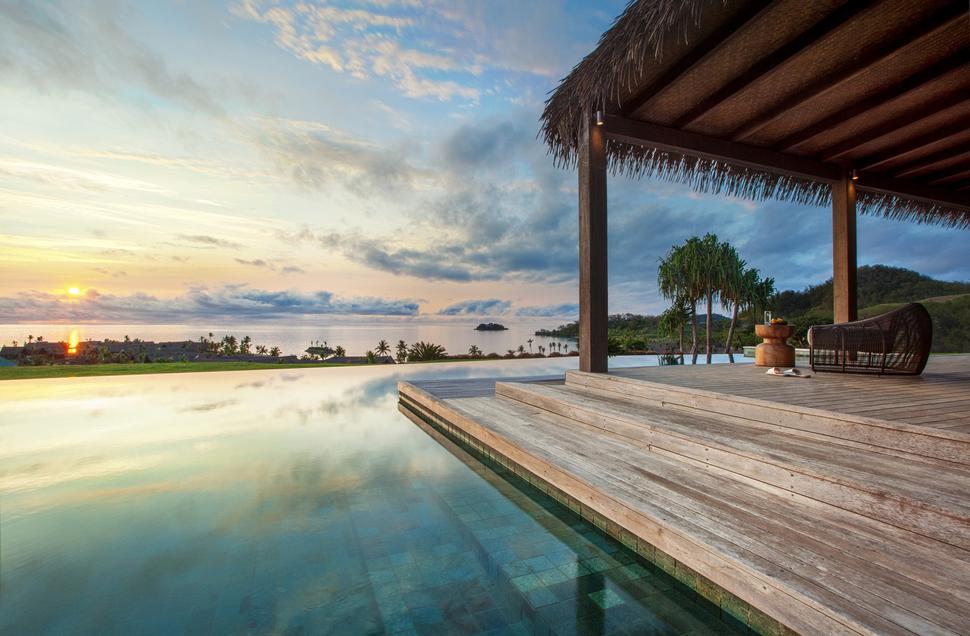 Fiji's Newest Luxury Eco Resort Is A Unique Slice Of Paradise
Six Senses Fiji has sustainability, wellness and beautiful design at its heart, delivered with a touch of quirk
Tuesday Nov. 6, 2018
To get to the Six Senses Fiji resort on Malolo Island, it's a 35-minute speed boat ride from Denarau Marina through the stunning Mamanuca Islands archipelago. The journey takes you past other white-sand luxury resorts such as Castaway Island and Liku Liku along the way, but from the moment the boat pulls into the private marina and the site comes into view, it becomes clear that this is a unique slice of paradise.
READ: 8 Bucket List Hotels Worth Travelling The World For
The recently completed eco-resort is nestled below jungle-covered hills, giving the beachfront villas a sense of privacy and enclosure. Despite being open a mere five months, it feels like it has been there much longer, thanks to its lush trees and winding, shrub-lined paths.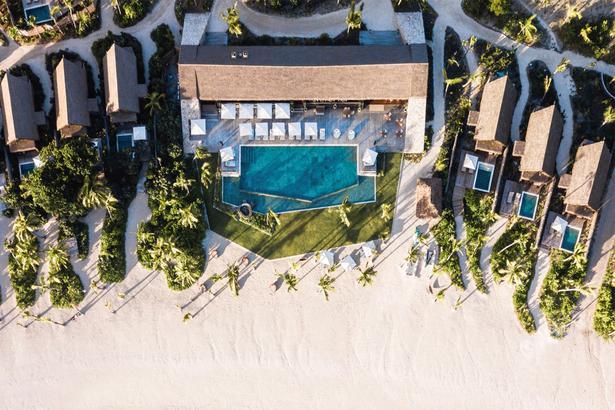 During the design and creation of the resort, the idea of preserving the existing flora became central to architect (and New Zealander) Richard Priest's design concept, with planting dotted through the property, the centrepiece of which is a huge, impressively twisted baka tree. Richard worked closely with landscape designer Sue Curtling on this, and she incorporated as much indigenous planting as she could get hold of, travelling all over Fiji to source plants.
The Six Senses development has been five-and-a-half years in the making, with Richard Priest leading the design of the 24 private villas and the 11 larger residences in consultation with a local architect, who helped assure the authenticity of the bure-style villas. Ultimately, there are plans for 49 of these luxury dwellings, plus a second marina, to be scattered along the 100-acre site that stretches along Vunabaka Bay.
READ: How To Plan An Eco-Holiday
In today's increasingly carbon-conscious world, sustainability can feel like an oxymoron when it comes to tourism, yet more and more travellers have eco considerations top of mind when choosing somewhere to stay. At Six Senses Fiji, the focus on sustainability isn't a response to a growing trend in travel; it's ingrained in everything they do.
To prove it, the resort just picked up an award in the Climate Action Category at the HICAP 2018 Sustainable Hotel Awards for its efforts — it's 100 per cent solar-powered, with its own desalination plant, organic garden and a zero-waste philosophy that they put into solid practice. Also key to its ethos? Health and wellness, with personalised programmes that leave guests feeling recharged and reset, rather than in need of the requisite second holiday. This, coupled with their genuine sustainability focus, means Six Senses has 2018's buzzwords of health-conscious travel and sustainable luxury all wrapped up.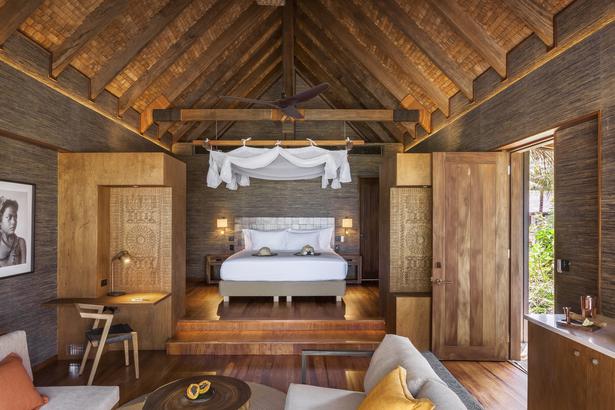 The resort boasts 24 private villas and 11 larger residences. Photo / Supplied

Despite the scope of the project, the resort has an impressive consistency thanks to Richard's sensitive design approach, which models a traditional Fijian-style village with contemporary flourish. Uncharacteristically for a large development, he says he was given a fair amount of creative control and found his aesthetic "very much aligned with that of the owners".

The developers behind the project — keen surfers, who imagined the resort as a "living platform" from which they could launch themselves into the surf — aimed to create a luxurious and family-friendly community that would last for generations. At the oceanfront restaurant and meeting hub Tovolea (pictured, above left), from which the rest of the resort fans out, this vision is most evident, with the restaurant seamlessly connecting with the surrounding water. Elsewhere on site, there's Rara restaurant, a woodfired pizzeria, a deli, icecreamery, outdoor cinema, spa, yoga pavilion and gym.

READ: Where To Find Earth-Friendly Stores To Shop Sustainably

The interiors of the various dwellings saw Vee Kessner, director of Auckland-based Space Studios, and her team win a Silver award at this year's Best Design Awards. Tasked with translating "quirky luxury" into the design, with a key focus on sustainability, Vee pays homage to vernacular Fijian design without resorting to the tropical tropes you often find in hotels.

Opening the door to a villa is an overwhelming experience, so unexpected is the level of detail and beauty inside. "The key was to find moments for intimate details that make you smile, while also maintaining sustainable design solutions," says Vee. Custom lighting spotlights beautiful vaulted spaces and ceilings, grass-cloth covers the walls, tapa cloth patterns are etched into surfaces, and bespoke furnishings made from mahogany and rain trees create elegant opportunities for repose.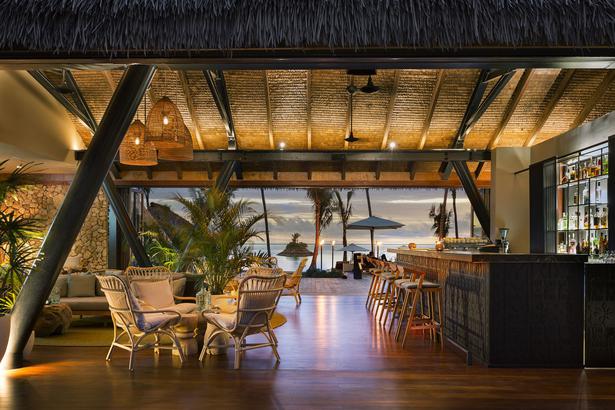 New Zealand architect Richard Priest lead the design. Photo / Supplied

Each villa's intricately designed ceiling was inspired by traditional Fijian roofs, with exposed beams and magi magi-wrapped timber joins. The beauty of this detailing is best admired from a horizontal position on a villa bed, which with their organic mattresses shipped all the way from Devon in the UK, are said to be some of the most comfortable in the world. Six Senses prides itself on its beds, even offering a sleep programme developed by experts in the field to ensure guests have the best sleep of their lives.

Wellness is another area where the resort excels. Guests can undergo a wellness analysis on arrival, which is a body scan that produces a health score out of 100. From these results, there are four wellness programmes to choose from, tailored for guests depending on whether their aim is to rest and relax, lose weight or go on a complete detox.

READ: Simple Ways To De-Stress & Unwind

"It's up to you how strict you are with it," says Six Senses marketing communications manager Rose Kavanagh. "We don't preach — we're not going to snatch a red wine out of your hand. But if you decide to go with full immersion, we'd take things out of your mini bar, or tell the chefs to tailor your menu specifically for you. There is the option to go really wellness-retreat style."

While all the ingredients are there for guests to live their #bestlife, this resort is never too earnest. Staff will happily make you a breakfast cocktail, adding homemade probiotics, such as pineapple kombucha and turmeric soda, to soothe you into the illusion that it's slightly healthier than your average mimosa. The restaurant menu, designed by New Zealand executive chef Ihaka Peri (ex The Grove) has all the low-carb, organic ingredients to keep guests on the straight and narrow, including colour-coded dishes that correspond with each wellness programme to make ordering easy.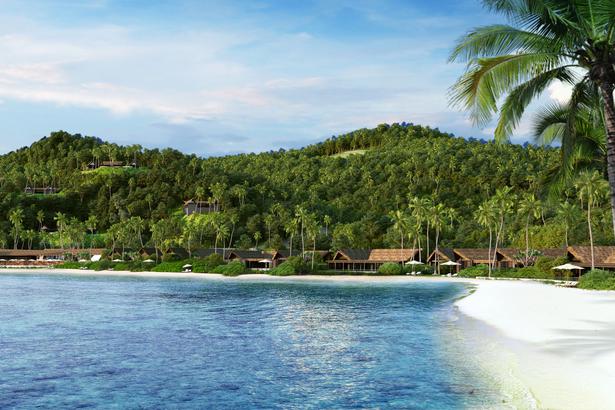 For those less intent on sticking to a regime, there's pizza from the woodfired pizza restaurant Tei Tei or a scoop of ginger-and-honeycomb icecream from the Creamery. To offset any boozing or eating that isn't wellness-programme approved, there's the gym, guided hikes and water sports, such as jet skiing, snorkelling, kayaking and stand-up paddle boarding. World-class surf breaks are a short boat ride away and Six Senses offers lessons for beginners, or transport options for more experienced surfers.
READ: Could You Go Plastic-Free? Inside The Reality Of Ditching Plastic
Keeping it all running is the largest microgrid in South Pacific. "We are 100 per cent solar-powered, which is incredible," says Rose. "Less than half of the residences have solar panels which are transferred back into Tesla batteries to power the resort. The aim is that we fit in with the environment, not impose."
Because the resort was built on a mudflat — a natural eco-system that was disrupted by the development of the site — the owners have made clear efforts to offset its effects. Six Senses has a water bottling plant that draws water from a bore, purifying it before it's decanted into glass bottles. The villas are noticeably single-use plastic free, with soap and shampoo housed in refillable ceramic bottles and bamboo and organic cotton toiletries.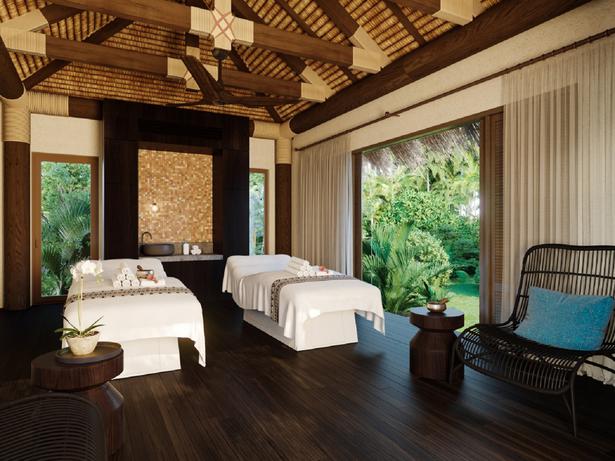 An organic garden at the resort provides the three restaurants with fruit, vegetables and herbs and the Six Senses Spa has its own garden with the produce mixed into body scrubs and lip balms. "Thirty nine per cent of our return guests are based on our sustainability efforts," says Rose, "That's incredible that so many people are invested in that being their top priority when travelling."
With such a heady of mix of endless blue skies, beautiful design and thoughtful service, it's not hard to see why else they return.
• Air New Zealand operates daily direct flights from Auckland to Nadi and seasonal direct flights from Wellington and Christchurch to Nadi
Share this:
More Culture & Travel / Going Places