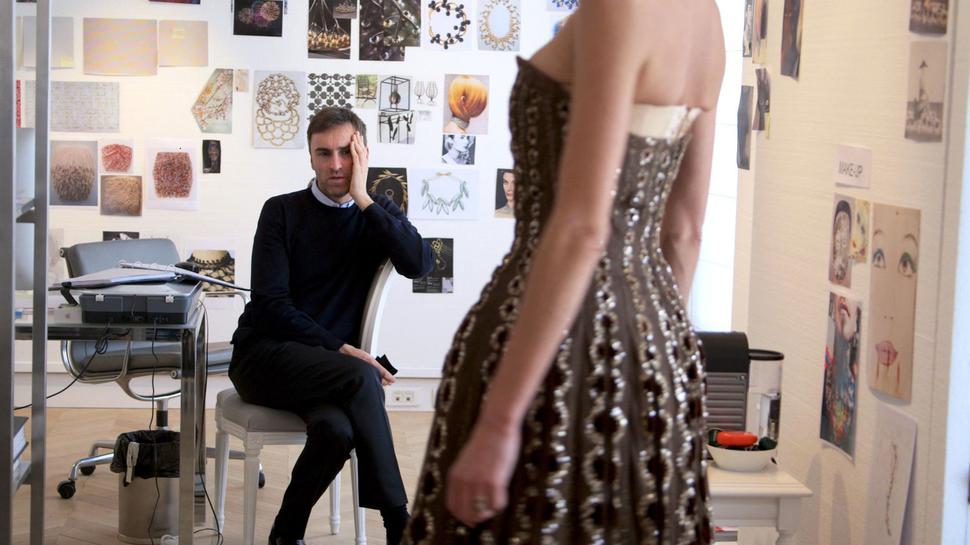 A rare look inside Dior
Tuesday July 15, 2014
When Raf Simons took the helm of Christian Dior in 2012, few predicted how the modernist designer would steer the French fashion house into the future while embracing its celebrated past.
That collision of tradition and modernity is captured in the documentary Dior and I, which follows Simons as he creates his first couture collection for the storied house.
Director Frederic Tcheng shadowed the designer over an intense eight weeks (most designers have six months to create a couture collection), offering an insightful look into the creative process, craftspeople behind the garments, and the pressures on a private designer becoming the public face of one of the world's most lauded fashion brands.
"To me, the film is about what happens within you when you do something bigger than you for the first time," explains Tcheng from New York. He links Dior's past with Simons' futurism by incorporating voiceovers from Christian Dior's memoirs, showcasing parallels between the two men.
"When I met Raf, it became pretty obvious that he and Christian Dior shared a lot of the same fear about being exposed in the media; the same sort of feeling of alienation when suddenly people recognise you on the street and think you're a star."
Tcheng, who has worked previously on fashion documentaries Valentino: The Last Emperor and Diana Vreeland: The Eye Has to Travel, had initially pitched the documentary to Dior before Simons had been named creative director.
"I knew that if he took the helm of Dior there was a premise for a good story - these were such different forces: Raf Simons is very forward-looking and Dior is steeped in tradition."
But media-shy Simons was very reluctant to be filmed. "He said he found it embarrassing to have a camera crew follow him and a film made about him, which is a very Belgian thing.
"In fashion, especially, you're used to people putting themselves out there - you would never think of Valentino running away from a camera. He loves being a star," says Tcheng, laughing.
That also describes Dior's disgraced former creative director, John Galliano. He is not mentioned in the film. Tcheng has explained that he wanted to focus on Simons' work and the future of Dior rather than dwell on a past that had already been extensively covered.
Still, it would have been intriguing to hear Simons' take. One of the biggest tensions of the film is his fear of taking his final bow after the show - a stark contrast to Galliano, who was famous for his flamboyant bows, and often took them dressed in costume.
"I'm not going to walk like a clown through that space," Simons says of his moment in the spotlight. "I will faint."
The first time Tcheng met Simons was another moment in the spotlight: filming him as he met the Dior atelier, one of the most touching moments of the film.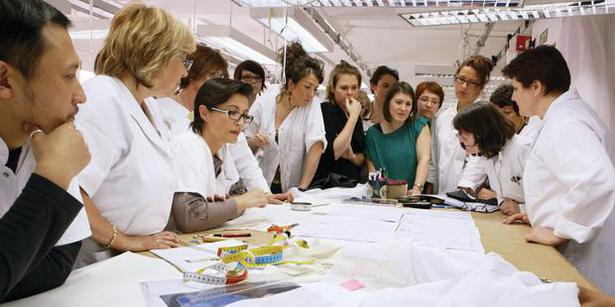 The seamstresses in the atelier are the backbone of couture, and throughout the documentary Tcheng follows Simons' developing relationship with those at Dior - some who have been there for 40 years.
"[Raf] said that he was learning a lot from them, and that they were learning a little bit from him as he was trying to push them in a modern direction and trying to change their ways," explains Tcheng.
It was this intimate look at the creative process that moved Simons after watching the film, "even though he was a little bit freaked out to see himself on screen for 90 minutes, being such a camera-shy person".
"He told me recently that he thought about asking me to remove certain things, but he refrained from doing that. There are some scenes that are more painful for him to watch than others." That would be one of the most fascinating moments in the film, in which Tcheng captures the clash between creativity and business: head seamstress Florence Chehet almost misses a crucial run-through of the collection with Simons as she flies to New York for a fitting with an important couture client. Simons, under pressure, is not impressed.
"We cannot say no to clients," he is told. "Well, you also cannot say no to me," he retorts coolly.
Those contrasts, as well as the characters in the fashion world, is what has drawn Tcheng to the industry as a film-maker.
"Maybe everything is bigger than life in the fashion world, and also everything is out there for you to see. As Andy Warhol said, it's deeply superficial - he said it about himself, but you can apply it to fashion also." But Tcheng is steering clear of fashion for now, working on a screenplay.
"I see a lot of parallels in fashion and film. Dior and I could be talking about my creative process, and what you go through as a creative person when you collaborate with people and you have to present to the public. Every creative person goes through the same thing."
Share this: