Favourite Reads: The Women's Bookshop's Carole Beu
Sarah Downs asks The Women's Bookshop owner Carole Beu to share her five favourite books by female writers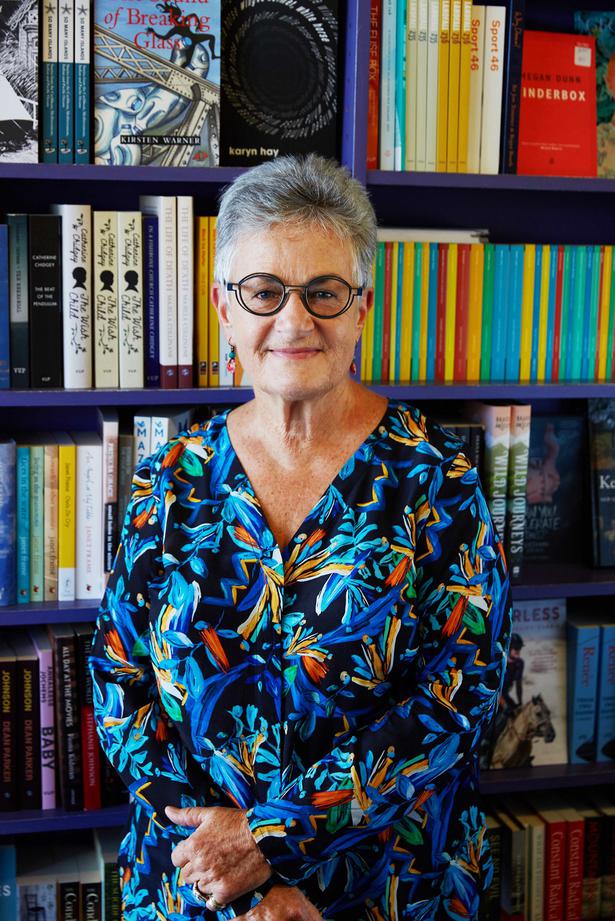 Friday March 8, 2019
There was really no one more apt for the job of choosing great books by female writers than Carole Beu. She's the owner of The Women's Bookshop in Ponsonby, which is celebrating 30 years of promoting women's writing this year.
The thriving shop first opened in empty ground-floor premises on Dominion Rd beneath the offices of the Broadsheet feminist magazine. Carole — an English and drama teacher at Auckland Girls' Grammar and Auckland Metropolitan College — was friends with the editor at the time, who talked her into opening a feminist book store.
READ: How The Conversation Around Feminism Is Changing
"I had no training whatsoever but I was a teacher and had children of my own, so I realised I had pretty good organising skills. Books are my passion," says Carole. "From then it just grew out of the feminist movement of the 70s and 80s. When we opened, we had a focus on books by, for and about women. These days we have a much broader range and stock a lot of books by men and have a lot of male customers, but we still focus more on things of particular interest to women.
"I've thought about changing the name to The People's Bookshop but that would disappoint a lot of loyal women. There's a real sense of community ownership of the shop. When we moved to Ponsonby 20 years ago, customers came with trucks, trailers and flat boxes to help. It was then I understood that after 10 years it was their shop, they literally moved it."
Carole says there's still a need to promote women's writing and hang on to the original name. "There are very few spaces that are labelled women's spaces in our society. Politically, it's very important the name is kept. Men's words and men's writing in our society is still taken more seriously. It's silly and often an unconscious bias but it still exists.
READ: The Feminism & Politics of Teen Magazines
"Our feminist section has grown again, with so many young women writing fabulous feminist books right now. The Me Too movement has seen a huge upsurge in feminist publishing. Feminism is fashionable again."
Carole is also at the forefront of the wider Auckland literary scene and presents the annual Ladies' Litera-Tea that promotes the new work of a dozen New Zealand women authors to an audience of nearly 300. She's also a regular book reviewer on RNZ National and was a founding trustee of the Auckland Writers Festival, where she regularly chairs events. In this year's New Year's Honours she was made a Member of the New Zealand Order of Merit for services to the literary industry.
Yet she's happiest sparing her time to enthuse to shop customers about books.
"I love it because it's not just the books, it's the people who come in because they love books too. It's wonderful books and wonderful people all the time."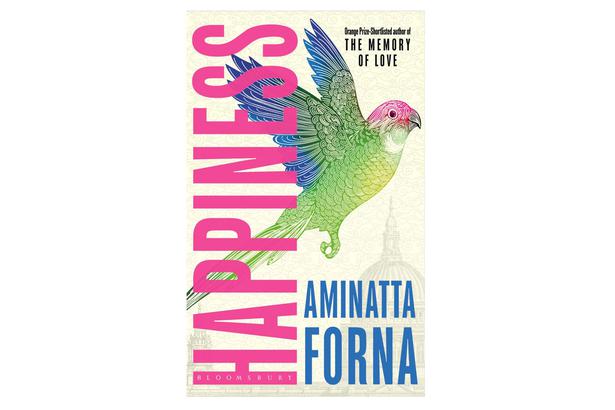 1 HAPPINESS BY AMINATTA FORNA
I read fiction avidly. My favourite novel of 2018 was Happiness, by Londoner Aminatta Forna. Two strangers collide on Waterloo Bridge — Attila, a Ghanaian psychiatrist in London to deliver a paper at a trauma conference and American Jean in London to study urban foxes. Exploring race, class, immigrants and refugees, nature, and human relationships with each other and with animals, this is a multi-layered, inspiring and uplifting novel.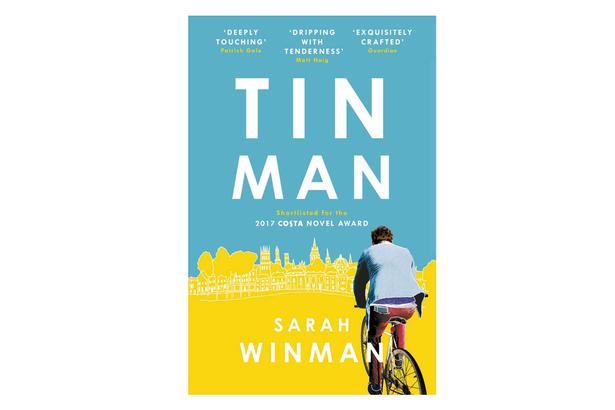 2 TIN MAN BY SARAH WINMAN
Tin Man is the third stunning novel from Sarah Winman. (Many readers will remember When God was a Rabbit.) This is a slim volume because every word counts. It is pared back and the writing is exquisite. Two inseparable boys, Ellis and Michael, grow into men — Annie's appearance in their lives changes everything and nothing. This achingly tender story of the love between three people is painfully sad but utterly beautiful. I hugged it to my heart when I finished.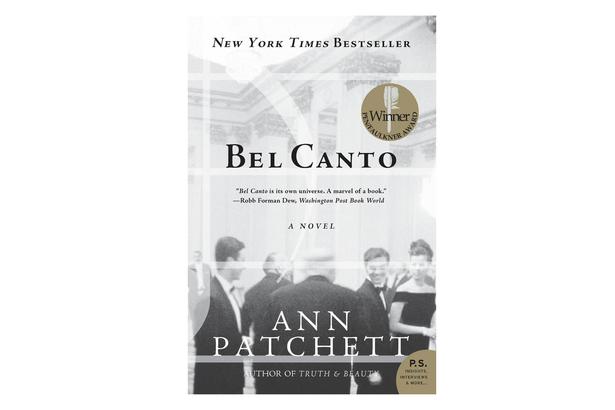 3 BEL CANTO BY ANN PATCHETT
An older novel that remains on my 'Best Ever, Must Read' list is Bel Canto by American Ann Patchett. Set in an unnamed South American country, this involves a hostage situation in which the most significant hostage is an internationally renowned opera singer. As captives and captors develop close relationships you come to believe, like them, that this situation can, must in fact, go on forever. The ending is, of course, devastating. Absolutely brilliant.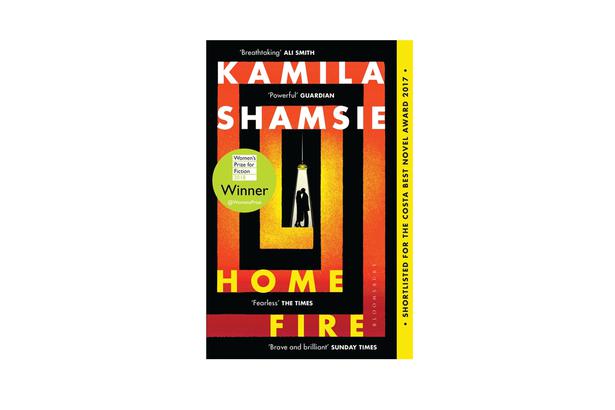 4 HOME FIRE BY KAMILA SHAMSIE
Winner of the 2018 Women's Fiction prize is Home Fire by Kamila Shamsie, a brave, deeply absorbing, shocking novel about society, family and faith in modern Britain. Siblings Isma, Aneeka and Parvaiz have always cared for each other, until darker forces divide Parvaiz from his sisters and drive him towards fulfilling the terrifying legacy of the jihadist father he never knew. This is an intelligent, thought-provoking read that challenges the reader's attitudes and values.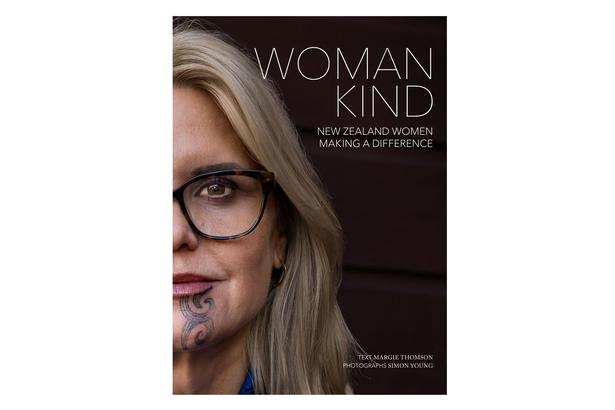 5 WOMANKIND BY MARGIE THOMSON
A big, beautiful non-fiction New Zealand book is being published in time for International Women's Day. Womankind, with empathetic text by Margie Thomson and stunning photographs by Simon Young, is a landmark publication celebrating the achievements and diversity of the women of New Zealand. From prime ministers and world-renowned stars of sport and stage to quiet achievers in small communities, this gorgeous book presents women who are making a difference here and internationally. It includes Marnie Prickett, freshwater campaigner, who I am proud to say used to work for The Women's Bookshop.
Share this: