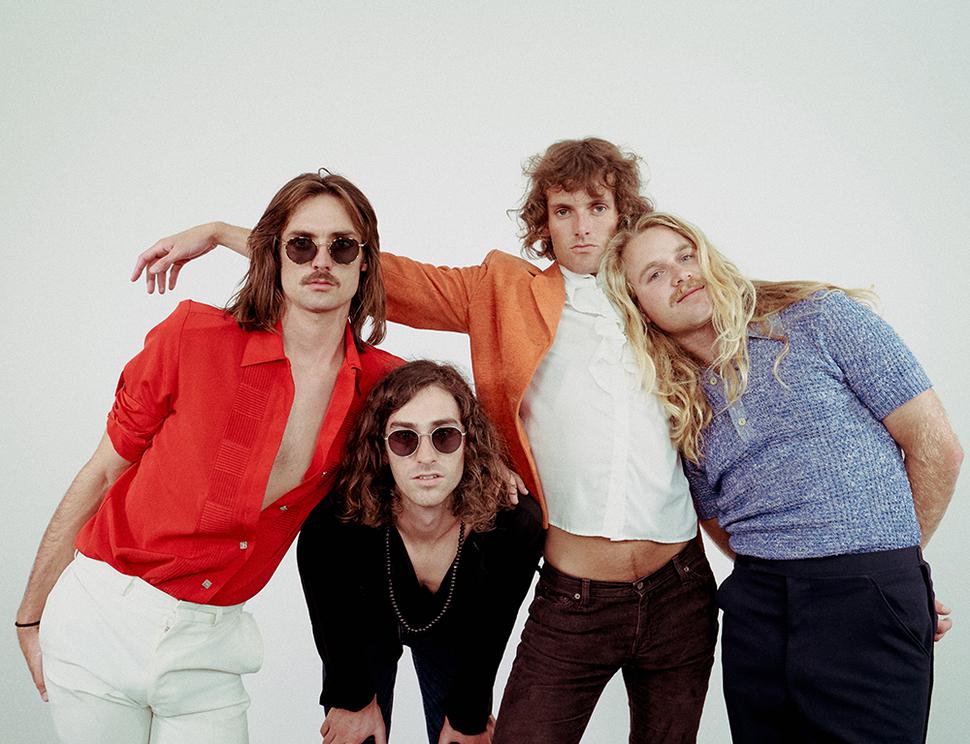 Five Local Music Acts On Their Dream Show & Top Festival Tips
Make friends with trees says Lawrence Arabia - and more top festival banter
Saturday Oct. 19, 2019
MINI SIMMONS
It's all-out 70s vibes with Auckland band Mini Simmons — think shaking hips, guitar licks, and perfectly frizzed hair. Formed in 2017, the fellas celebrated the release of their debut self-titled album with a string of high-energy shows around the country earlier this year. They just performed a rockin' version of Benee's song Soaked at the Silver Scrolls with lead singer Zak Hawkins whipping out an impressive harmonica solo.  Catch Mini Simmons at their 'The Rock 'n' Roll Time Machine' show November 30 at the Tuning Fork, at Kaleidoscope NYE Festival in Tauranga and Soundsplash in Raglan — fingers crossed it gets a little wild. 
My favourite festival memory? Yoni Yahel (drums): Big Day Out 2009 — solely for the headline act, Neil Young. I was 14 years old and this was the first real show I had ever been to. I'd also recently discovered Neil Young's music and fallen in love. The show was capped off on my brother's shoulders, right at the front of the crowd, watching my idol bleed guitar solos... I was completely mesmerised. Every time I perform now, I try my best to bring as much energy and passion to the stage as he did.
TUNE IN: Viva Radio Is On Air Now
Gig I'm most looking forward to? Zak Hawkins (vocals): Bluesfest Byron Bay, because we love the blues and John Mayall. Also, a bunch of the lesser-known artists at that festival are mind-blowing, which is exciting, because it's the sneaky ones that often make a festival for you! You end up going away and having a new "rabbit hole" of music to jump down.
Dream show? Zak: Anyone, anywhere any time! The Doors at The Whisky a Go Go, Hendrix at Cafe Wha? or The Stones at the Marquee Club. Actually, also Peter Green's Fleetwood Mac in Paris on New Year's Eve. Any of those great bands playing a small club or bar. Stadium shows and festivals are fantastic in their own right but it's something else witnessing the intimacy of a small venue. Seeing what someone can do and how they carry off a performance while rooted in their own little space.
Your top festival tip? Yoni: Make friends with as many people as you can. Then you can never lose your friends.
SOAKED OATS
Dunedin four-piece Soaked Oats is top of our playlist for hazy, chilled-out summer afternoons. The ex-scarfies describe their sound as "sludge-pop" and have been on a roll this year playing their catchy grooves to sold-out venues across Australia and New Zealand off their new EP, Sludge Pop. A claim to fame? The band's single Coming Up was shouted out on Instagram by Brooklyn royalty Sharon Van Etten during her recent visit. Catch Soaked Oats at Kaleidoscope NYE Festival in Tauranga, Laneway 2020, and Womad 2020.
My favourite concert/festival memory? Oscar Ormond Mein (vocals): We just saw electronic artist Graham Van Pelt, who I encourage everyone to check out. It was during The Great Escape Festival and we'd just overcome the horror of playing our first show there in front of preying industry eyes. We stumbled into this small club venue with Graham on stage and it was a perfect moment.
Dream show? Oh man, let's go with MF Doom at Whammy.
Your top festival tip? Drink water! No one wants to be, nor does anyone like the overly intoxicated festival-goer/human.
READ: Meet King Princess, Pop Music's New Queer Icon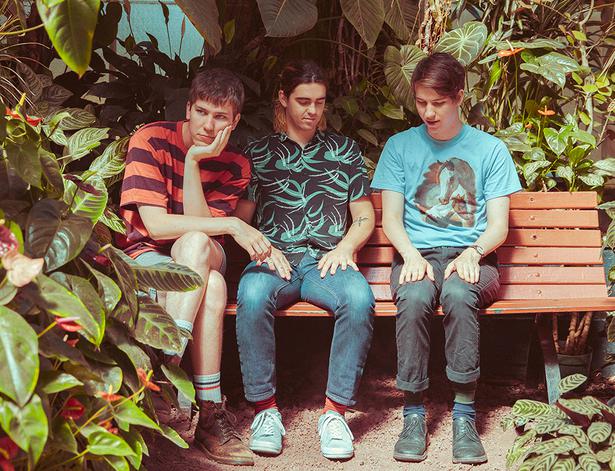 HANS PUCKET
Keep an eye on this young Wellington trio as they jump from opening act to headline status. The guitar-popsters released their second album Eczema earlier this year; an eight-track delight that pairs wry musings on modern romance with unpredictable chord sequences and disco jams. 'F**k' my life' is one heck of a crowd-pleaser. Catch Hans Pucket on a nationwide tour this month with a finale at Whammy Fest, a two-night music gig at Whammy Bar with over 20 bands and DJs from all genres.
My favourite festival memory? Oli Devlin: Others Way is always the best time of year for us, seeing a bunch of friends come together, madly dashing around K road, and getting to play a very special set among all that energy.
READ: From The Viva Archives: Pearls Of Wisdom From Musicians
Gig I'm most looking forward too? Two of my favourite New Zealand bands are touring the same time as us — Mermaidens and Ben Woods. I strongly recommend seeing them if you get the chance!
Dream show? I would very much love to see Big Thief — we tried to see them in Paris earlier this year but missed out!
Your top festival tip? Earplugs! Once your hearing is gone you don't get it back. Looking after yourself is hip these days.
MERMAIDENS
Good luck trying to box Wellington trio Mermaidens into one genre. There are hints of neo-psychedelia, dreamy pop, and post-punk in their versatile sound, which has seem them grow into one of the country's most exciting acts. The band — made up of Abe Hollingsworth, Gussie Larkin and Lily West — released their third and ripper of an album, Look me in the Eye, via Flying Nun last month. Catch Mermaidens (in matching boiler suits) touring in October and November and at Laneway 2020.
My favourite festival memory? Gussie Larkin: My first Camp a Low Hum in Wainuiomata — I had my mind blown by the music and energy of the bands. At the 2013 festival, Abe and Lily were there too. At this point, we hadn't even had a jam together, but we made it our goal for Mermaidens to be on the 2014 line-up. One year later there we were, playing to a crowd of very wet festival-goers.
READ: How Rising Rapper JessB Is Breaking Down The Patriarchy, One Track At A Time
Gig I'm most looking forward to? Gang of Four in Wellington on November 14 and now Mermaidens have the opening slot — so that's a bonus!
Dream show? Warpaint. They're one of my favourite bands and I still haven't been able to catch them live. I'd watch them by the sea in Portugal with a cold beer in my hand.
Your top festival tip? A bumbag. Good for dancing, moshing and for emergency snacks.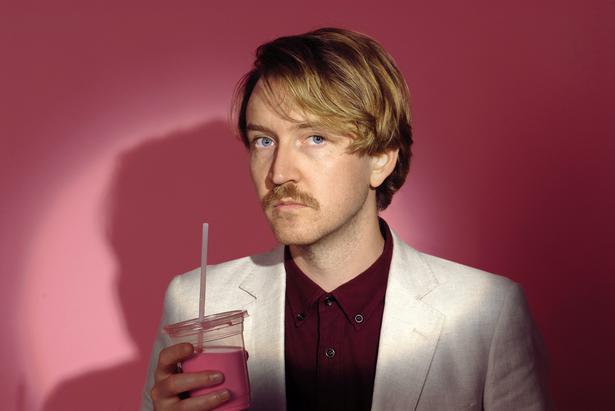 LAWRENCE ARABIA
James Milne (aka Lawrence Arabia) set himself the arduous task this year of releasing a song a month to fans who'd supported him via a Kickstarter campaign. Madness. But it paid off with Singles Club, a long-awaited album he's toured the country with alongside a six-piece band. Catch Lawrence Arabia, this time solo on mahogany piano — and "other things' according to the bright pink poster — on a seven-date nationwide tour kicking off from October 20 at Pah Homestead.
My favourite festival memory? There have been more prestigious concerts, I suppose, but still probably Flaming Lips, Big Day Out 2004, with my brand new girlfriend, stoned, tired, emotional and in love, crying to Do You Realise, my first meaningful sob since my parents split up.
Dream show? I'd love to see David Byrne's American Utopia on Broadway. I had a rubbish seat at Spark Arena for his concert and it was still absolutely one of the best things I've ever experienced, so it would be amazing to experience something similar with a much better seat in a small theatre.
Your top festival tip? If you find a great tree, occupy it. Festivals are scary and tiring and it's nice to have a place to call home.
Summer plans? I'm hoping to master the secret of making the perfect peach juice.
Share this: