Five ways to prepare for summer
Warm weather's a blast with these beauties, says Janetta Mackay.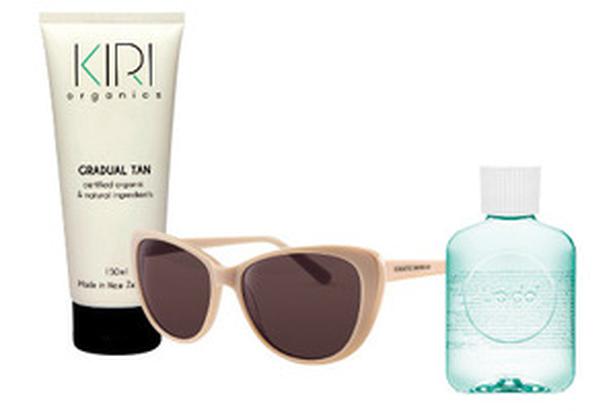 Wednesday Oct. 1, 2014
1. SUNKISSED SKIN
Stay well-oiled with the souped-up return of an old favourite basting aid, now with enough sunscreen to ensure your skin isn't deep fried. Try Lipidol Sunscreen Oil SPF20, $9.99, for a sheen and to lock in moisture. Your best anti-ageing advice for serious sunning is to step up the protection factor to SPF50+ with a sheer formula spray or cream, but to kickstart your tan fake it first. Try local company Kiri Organics Gradual Tanner$29.95.
Sunglasses are a given outdoors, but for prescription lens wearers it's a juggle. Thankfully optometrists are now better catering for frames that can fit a lens covering both needs, as seen in the retro Collette Dinnigan design from Specsavers.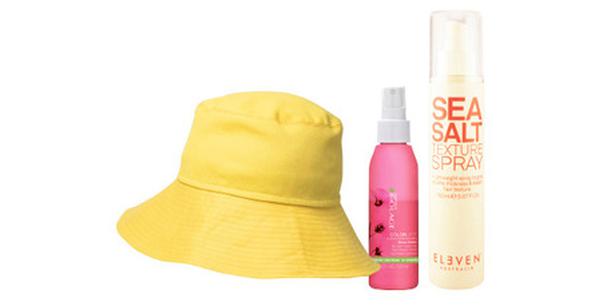 2. TOUSLED HAIR
Control freaks take a holiday - summer is the time to embrace texture. Tame the worst of the flyaways with a little smoothing serum with a UV filter, or matte it up with a texture spray, but otherwise let nature run its course by stowing the heat tools. Beachy air-dried hair or a knotted-up ponytail is the way to go.
Refresh your style on the go with dry shampoo, equally handy for party prep or as a travel aid. When shampooing under the shower, make sure you choose quality products designed to care for colour, so yours doesn't fade. Try Kerastase's extensive UV range, Matrix Biolage Color Care Shine Shake, $30, and Eleven Sea Salt Texture Spray $32. If all else fails, hide hair away in a bucket hat, we love Kate Sylvester's sunny one $95.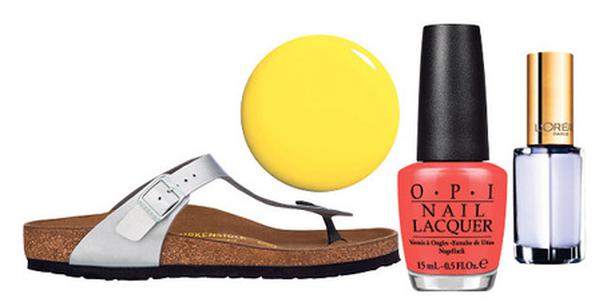 3. COCKTAIL NAILS
Our favourite summer nail colours are canary yellow and tangerine or similar sunset shades. Brights are always best slipped into slides or thongs for summer, or if you have a tan and an excellent pedicurist wow in strappy sandals with white or icy pastels. Try Orly Nail Lacquer in Lemonade, $24.99, OPI new Nordic collection's Can't Afjord Not, $19.99 and the mini L'Oreal Summer Whites $9.99. These are a limited edition of six tints, including the blue-tinged Ocean Porcelain.
For casual cool, slip your newly minted nails into Birkenstocks, now so in from the commune that Farmers are stocking them. If you want to give these comfy cork-soled sandals fashion credibility, ditch the earth tones in favour of the Birkenstock Gizeh Thong Sandal in Silver $155.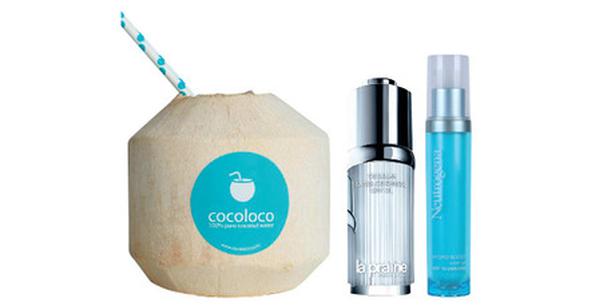 4. BALMY DAYS
Hydration is key to health - and a healthy appearance. Keep skin and hair plumped and supple in the heat with plenty of moisturising ingredients. Top up with weekly masks. Pay extra attention to dry bits with all-purpose balms applied to lips, cuticles, elbows and heels. Dry hair ends will lap up a little oil. Gel formula skincare has a nice weightless feel. Try new Neutrogena Hydro Boost Water Gel SP515 $29.99. Heavier on the wallet, but also lightweight and luscious in feel is La Mer's moisturising lotion, $420, or La Prairie's Cellular Swiss Crystal Dry Oil $442.
Keep up those internal hydration levels, too. Coconut water is summer-licious and while you can buy it in bottles we like the look of the husked fruit sold with a straw at markets and cafes for $7 by Auckland-based company Coco Loco, seecocoloco.co.nz.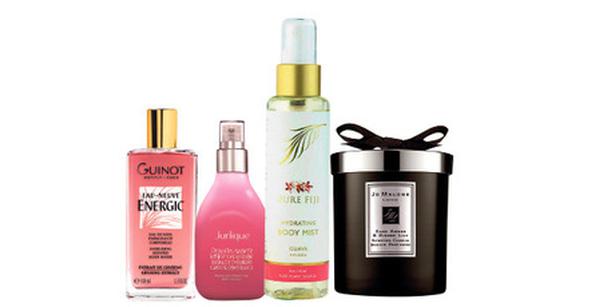 5. SULTRY NIGHTS
Save alcohol-based fragrance for when the sun goes down, you don't want your decolletage getting perfume pigmentation. By day, and on warm evenings, freshen up naturally with a refreshing face spritz or a botanical body oil, lotion or butter. Try Jurlique Intense Rosewater Balancing Mist, $85 French spa brand Guinot's Eau-Neuve Energic, $65, which extends the scented spritz idea to an indulgent hydrating body spray (see beautycare.nz), oils from Dr Hauschka and Pure Fiji Hydrating Guava Body Mist $30.
Set the scene for the ultimate evening wind-down with an exotically aromatic candle, like Jo Malone's Dark Amber & Gingerlily $160.
Share this: