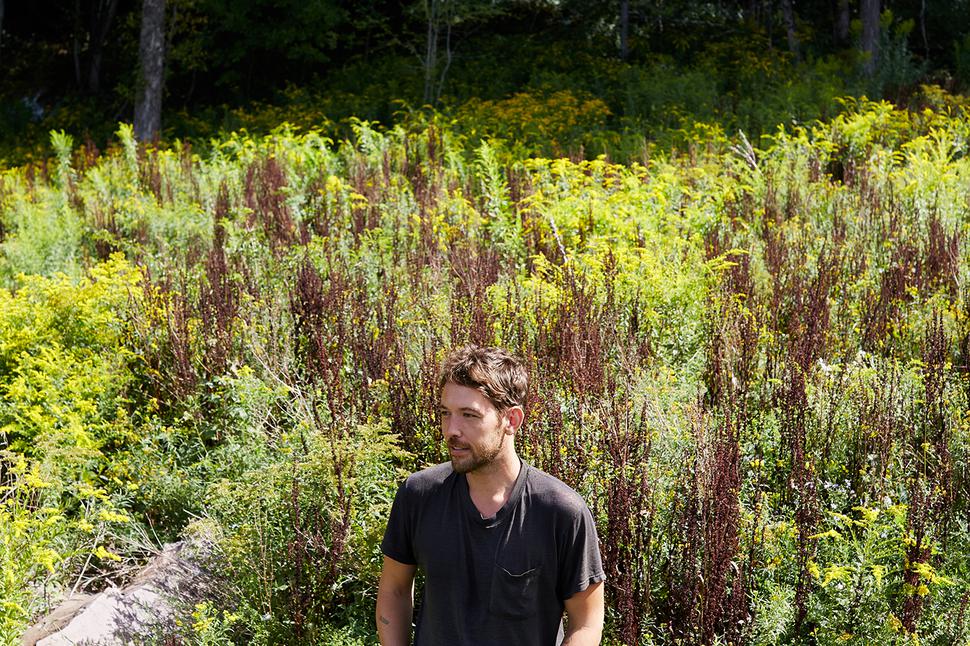 Fleet Foxes Frontman Robin Pecknold On Why Their New Album Was Written In The Stars
The singer discusses why he finds his classic albums worthless, the dangers of creative success and the uncanny timing of 'Shore'
Friday April 2, 2021
The day after New Zealand emerged from its second lockdown last year, the acclaimed American indie-folk band Fleet Foxes surprise-released their fourth album, Shore.
For an audience breathing in the fresh air of freedom it was a blissfully meditative reward for the further time spent withdrawn behind closed doors and felt like finding the silver lining underneath the grey pandemic-shaped cloud that'd been hanging over the country.
Of course, folks in other countries were still living with various degrees of confinement when Shore digitally washed up like a little message of hope inside a bottle that'd been flung into a sickly ocean.
"I'm talking to you and you're in the future," Fleet Foxes' main-man Robin Pecknold says from Los Angeles. "You had three cases or something and locked down and dealt with it. Here is nothing like New Zealand, that's for sure.
"The hardest thing for me is feeling disconnected from culture," he sighs, talking of life in America's extended lockdown conditions.
READ: The Epic Rise & Phat Rhymes Of Rapper-Producer-Engineer Chaii
"Stuff has this pandemic haze around it. Nothing feels quite relevant to me in the way it used to. I don't have that feeling of, 'Okay, I'm watching this show or listening to this album and it's really connecting to me.' I don't know if I'll have that feeling until this is all over."
He's keeping himself busy. Today he's been working on music, "finding new songs" and enjoying the "clean slate" he now has following the long-awaited vinyl release of Shore.
"It finally being out is the final closure moment," he smiles. "It's been an open box for a while."
The delay between digital and physical releases was a practical choice; with record pressing plants' production schedules backed up he could either sit on Shore for six months for a traditional combined release or walk the path he did.
"I would love to surprise-release a physical album," he laughs. "That would be amazing. But that would take so much pre-planning."
A beautiful and immersive record that you can truly sink into, Shore invites you to dive into its lush, wide and deceptively complex and meticulously nuanced songs and let its harmonious sound wash over you. It has rightly been praised by both critics and fans.
Having lived with it for six months, Pecknold says he's really proud of the record.
"The only thing that's changed in the last few months is that I like the old records more. Not more than Shore, but more than I was," he says. "Working on a record really required not being proud of anything I made before. I didn't want pride to make me work less hard. If I'm working on a record I usually feel that everything I've made before is worthless and needs to be improved upon in every way. So it's been nice — and relieving — to now be like, 'Oh, they're fine.' It's just music. At the end of the day I don't need to take this so seriously."
It's a surprise revelation because Fleet Foxes have been universally acclaimed for their unique take on Americana and indie-folk since their 2008 self-titled debut.
READ: Terrible Sons Is The Famous Band You've Never Heard Of
Tastemaker site Pitchfork awarded it their Album of the Year and The Guardian labelled it "a landmark in American music — an instant classic".
So while it is just music, music impacts people's lives in a very real and tangible way and can give so much.
"Definitely," he quickly agrees before softly chuckling and saying, "You're just catching me in a period between 'intense-album-taking-it-too-seriously phases'. Which I'm sure will start up again soon," he adds.
"But it's true, music is the most important thing. As I get older I'm able to access a more nuanced perspective on taking something really seriously and having it mean so much to you but not letting it take over. Of not giving it too much power but giving it the power it's due."
That's the unfortunate paradox, taking something too seriously can be harmful.
"Yeah, I've been there and been really creatively blocked by that mentality, for sure."
While the huge success of the Fleet Foxes album changed his life, Pecknold says there were creative difficulties in living with its success.
"It's the best problem to have, for sure. But it definitely was true that it became the thing that I had to think about, or compare what I was working on, in reaction to or in support of that album from then on. That was the thing, more than anything, that felt limiting. What's the right follow-up to the first record? To the second? To the fourth? I was thinking with all these tethers to the past records."
Then he brightens and says, "Now I feel like they're guidelines. In a way the records make each other happen. That used to seem limiting, now it seems kinda fun. A thought experiment that then becomes an album. What's the right thing to follow this one? Like writing subsequent chapters in a book."
READ: Musician Samuel Flynn On The Phoenix Foundation's Comeback Album
It makes me wonder if there's further significance to the date he chose for Shore's surprise release; the first day of the summer equinox. Especially as I'm unsure if the equinox is a spiritual or paganistic celebration.
He says he chose it for a few reasons; he needed a good day for the surprise release, he noticed the equinox was beginning and also fell on a Tuesday, a nostalgic day for him as that's when albums used to be released.
On top of all that Shore coincidentally began with the lyric, "Summer all over," and ended with the lyric, "now the quarter moon is out," which — again, coincidentally — was the exact phase the moon was going to be in that day.
"I think I was feeling some kind of woo-woo spiritual resonances," he laughs. "Which, actually, is not in my nature to think in that way. But once those coincidences aligned I was like, 'It has to be this day.' It's written in the stars."
'Shore' is out now as a 180g double LP and digitally.
Share this: