Annabel Langbein Travels To France On A Journey Of Discovery
New Zealand's favourite food writer heads to Provence, a region at the heart of French fragrance and flavour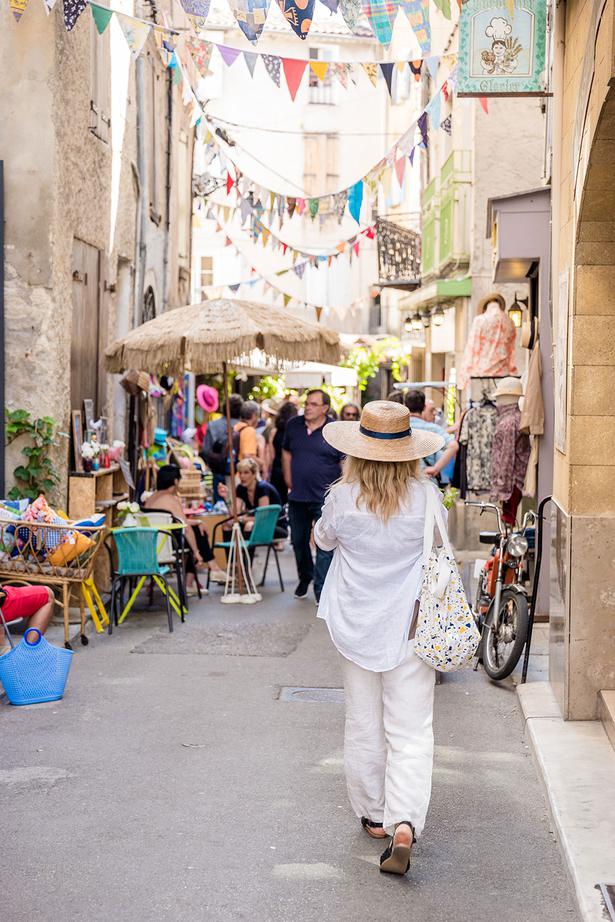 Thursday July 19, 2018
It's the idyll so many of us dream about, wandering on a balmy morning through a historic French market town, basket on our arm, before strolling through a field of lavender and adjourning for an aperitif as the gold-tinged shadows lengthen. Here, in the picturesque French region of Provence — long a drawcard for artists — the air is warm and redolent of flowers.
This is fertile ground for Annabel Langbein, New Zealand's top-selling food writer and a cook committed to the joys of seasonal produce. She loves exploring the bounty of nature and sampling the local tastes. "It's a feast for the senses. Everything is about being present — touching, tasting, smelling and feeling. The sun shines, and nature provides abundantly."
READ: Sampling the Gastronomic Good Life in France
Annabel has been regularly visiting France with her husband for 20 years. "We both love France and we both have very old roots running in our bloodlines here," she explains. "The natural environment is so beautiful and the culture is so rich."
On this visit, Annabel is extending her appreciation of natural ingredients to their use in beauty products, thanks to a collaboration with French beauty brand L'Occitane. This immersion in the cornucopia of the stunning southern French landscape will inspire recipes that L'Occitane will share in the months ahead.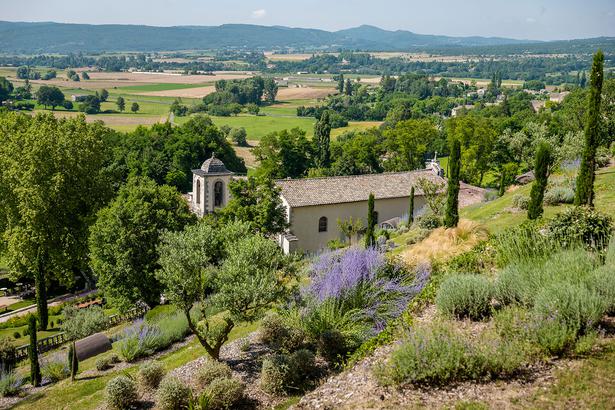 "Provence is a wonderful place to cook, you go to the market and everything is so vibrant and fresh, it ensures so many new ideas.
They make beautiful aperitif-style wines here using various aromatic herbs and fruits, which I find inspiring. I love the way you can go to the market and buy amazing tarts, cakes and pastries from a vendor who has likely prepared them in the kitchen at home."
READ Where to Stay in Burgundy: Chateau de Chamirey
Annabel's free-range values mean following the path of quality produce from field-to-table is important. "Over time I think there are more people coming here who want to have that sense of being in the now, respecting and caring for the environment," she says.
This visit has introduced her to a new "magical corner" of the region, which is rooted in the French bio-organic movement. First stop, a standout local market. "You always get a real sense of the heartbeat of France at its markets," she says.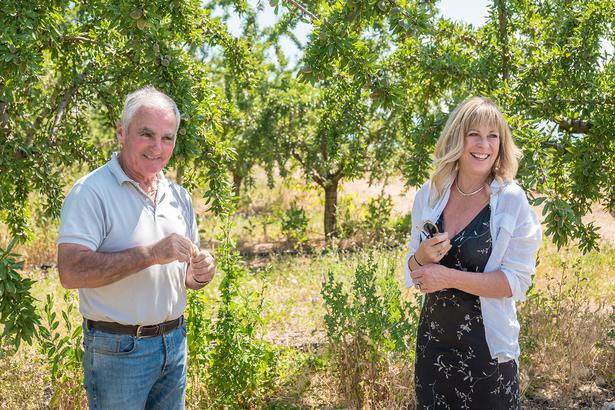 In the Alpes-de-Haute-Provence she visits the ancient hillside town of Forcalquier where stalls dot the narrow streets. "The market at Forcalquier is full of wonderful bio produce, with artisan cheeses, oils, crafts, linen and lavender products. You could browse here for hours."
But there's work to be done on this familiarisation trip in early July, including a visit to the source of some of L'Occitane's key ingredients. At a sustainable farm at Valensole, Annabel sees how grower Jean-Pierre Jaubert handles almonds and lavender.
READ: How To Make Your Own Ylang-Ylang & Lavender Face Oil
His family has been supplying almonds for L'Occitane's body care range for three decades and these extracts will be included in a new almond body cream. The knowledge and passion of the farmer inspires her.
"I had never tasted fresh green almonds either — at this time of year before the shells harden you can break open the nuts easily and take out the newly formed almonds inside — they are crunchy and milky and so delicious!"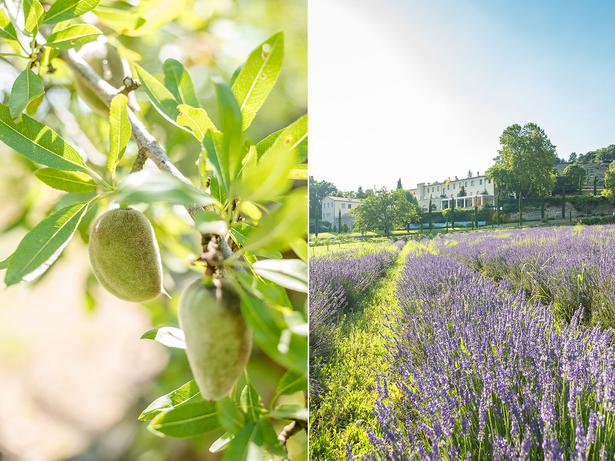 For L'Occitane, finding new ways to utilise natural ingredients is akin to a chef's experimentation. The company was begun by 23-year-old Olivier Baussan distilling rosemary essential oil to sell in the region's markets back in 1976.
He then branched out to sell soaps and creams. It is now a billion-dollar global business, but still with proud Provencal roots. A research centre in Manosque focuses on topics ranging from molecular biology to plant extraction and analytical chemistry.
Drawing from and celebrating this land of plenty remains at its heart. L'Occitane's first gourmand fragrance, Terre de Lumiere, named for the golden hour at dusk, has honey and almond at its warm floral heart.
For an added perspective on Provence, Annabel's stay was rounded off with a sky-high ride from Mane up and over Forcalquier. "It's a magical experience to feel the ground falling away from you as the hot air balloon gently lifts off the ground and drifts up into the sky," she recounts. "The landscape from above is a glorious patchwork of purple and gold in crops of lavender, sunflowers and wheat."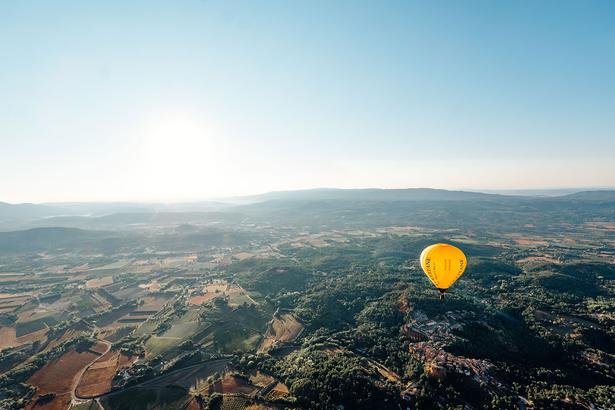 ANNABEL'S TIPS
When in Provence . . . sit outside and drink a glass of rosé, listen to the cicadas and smell all the beautiful aromas of the trees and flowers.

Eat: Summer tomatoes with local cured olives and a drizzle of Provencal olive oil
Smell: The lavender
See: A local market
Do: Take a hot-air balloon ride
Buy: Linen, old and new
Wear: A wide-brimmed sunhat and comfortable shoes for walking
Carry: L'Occitane classic shea butter hand cream
Stay: At the Couvent des Minimes with Spa by L'Occitane for a treat Couventdesminimes-hotelspa.com or in the countryside at a gite (farm stay), but make sure it has a pool and aircon as it gets very hot
Try: Everything!
Share this:
More Culture & Travel / Going Places