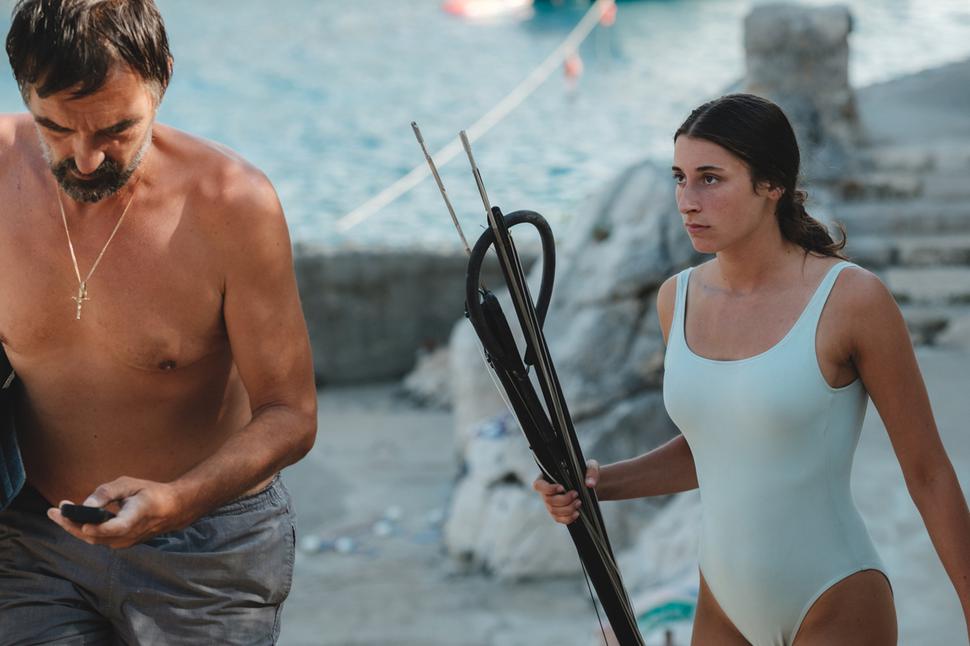 Soak In A Summer Film Festival & More Fun Things For The Weekend
Dip into the culture calendar with big-screen delights and a street-long celebration
Thursday Jan. 20, 2022
Hop on the film festival circuit with In The Shade
Though Aucklanders missed out on the New Zealand International Film Festival last year, cinephiles will be able to enjoy notable new releases from around the world at In The Shade, the new summer film festival kicking off this week at two of Tāmaki Makaurau's characterful independent operations, The Hollywood and Academy Cinemas. The lineup includes hotly awaited films like Paul Thomas Anderson's Licorice Pizza, Guillermo del Toro's Nightmare Alley, and remarkable local documentary Fiona Clark: Unafraid from Viva contributor Lula Cucchiara. It's a great way to support the film industry and enjoy seeing movies on the big screen, tickets are out now (though selling briskly). On now until February 2. Intheshade.co.nz
Set your sights on Soundsplash
One of New Zealand's longest-running festivals, Soundsplash, returns to Raglan for another year. Soundsplash is a boutique, multi-genre event held over three days in summer and is a festival of music, freedom and expression, held in the Wainui reserve in Raglan. With music, sun, sand and surf on the agenda, Soundsplash is the epitome of a summer festival. On from January 21 to 23. Mystery Creek, Waipa. Soundsplash.co.nz
Check out Michelangelo: A Different View
Transport yourself to the frescoes of the Sistine Chapel in this sweeping exhibition, under license from the Vatican Museums, that sees photo-mechanical reproductions of Michelangelo's masterworks in agonising detail, including The Last Judgment and The Creation of Man. On now until January 30. Aotea Centre, Auckland.
Binge Yellowjackets
Gore, dark humour, and the horrors of being a teenage girl abound in this engrossing new show, which follows a high school soccer team stranded in the Canadian wilderness in 1996 following a plane crash, and their present-day struggles with blackmail, sobriety, and family. Starring 90s icons Juliette Lewis, Christina Ricci and New Zealand's own Melanie Lynskey, all delivering exceptional performances, it's a thoughtful exploration of trauma (all kinds) and with the final episode of its debut season released on Tuesday, now is a good time to churn through the whole thing in one go. Watch it on Neon.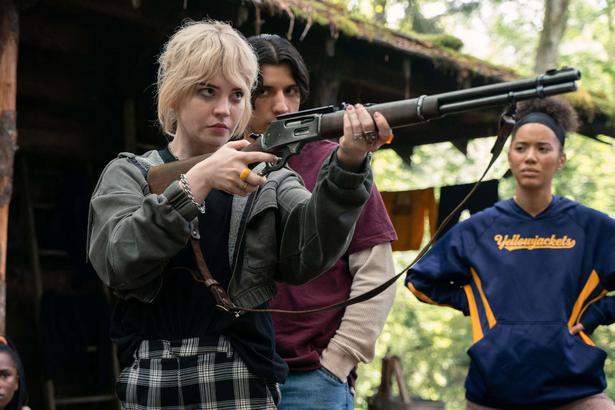 Check out the public performance of Voices
Over two weeks a group of twenty young people took to exploring a range of art forms in an intensive programme facilitated by Mixit, framing their expression into something that would give shape to their thoughts, wants and views for the future. This weekend you can see the fruits of their creative efforts, Voices, a mix of spoken word, dance, drama and music, at the Corban Estate Arts Centre, January 22 at 6pm and January 23 at 12pm, followed by a barbecue. Entry by koha. Shed 2, Corban Estate Arts Centre, 2 Mt Lebanon Lane, Henderson, Auckland.
Fundraise for Tonga
With our pacific neighbours grappling with the aftermath of the Hunga Tonga-Hunga Haʻapai volcanic eruption and ensuing tsunami, help is needed — and there are a few different ways to get involved. Four Shells Kava Lounge and Friends of Tonga are hosting a Tonga Volcanic Relief Fundraiser evening on Friday, from 6.30pm in Victoria Park Market, with a fundraising raffle and the opportunity to talk and support (tickets can be bought online if you can't attend, or you can simply donate on Friends of Tonga's website). Other avenues for financial support for the island nation include the New Zealand Red Cross Pacific Tsunami Appeal, Aotea Tonga Relief Committee (who are collecting non-perishables at Mt Smart Stadium this Friday between 9am to 8pm) and Olympian Pita Taufatofua's fundraising drive Tonga Tsunami Relief by Pita Taufatofua.
Indulge in fried chicken and sangria
For a slice of culinary hedonism, Brothers Beer sees the return of its all-you-can-eat fried chicken every Tuesday, complete with slaw and tater tots, a Fire Dragon chilli fried chicken tenderloin option for spice-lovers, and a two-hour eating window. Quell your thirst with their sangria Sunday's offering at their Mt Eden outpost, with $10 a glass or $30 for a jug. Brothersbeer.co.nz
Watch The Gilded Age
The latest period drama from Downton Abbey creator Julian Fellowes (who is, fittingly, a lord) is also centred on the moneyed elite, this time the high society of 1880s New York. It's a tale of old money versus the newly minted, with sisters Agnes (The Good Fight's Christine Baranski) and Ada (Cynthia Nixon of Sex and the City fame), and their young niece Marian (Louisa Jacobson), embroiled in lavish costumes and a generous degree of eyebrow-raising. Available to watch on Neon from Tuesday.
Listen to Sentimental Garbage podcast
Reassuring ruminations on long-derided women's pastimes like "chick-lit", romcoms, verbal tics, and red carpet fashion, host Caroline O'Donoghue warmly challenges the shame society puts on the things we love — discussing why they resonate and what they say about us.
BOOK AHEAD
The Others Way
If you haven't secured your tickets for The Others Way, Karangahape Rd's knockout music festival, on next weekend, there's still time. Think bands like Daffodils, Earth Tongue and Carnivorous Plant Society, and artists like Julia Deans, Troy Kingi and Merk, long into the midsummer night. January 29 and 30, from 4pm. Tickets are available from Flyingout.co.nz. Karangahape Rd, Auckland.
The Auckland Lantern Festival
Set to sprawl across Auckland Showgrounds this February, the luminous festival is poised to return to its former glory after a three-year hiatus. Expect 800 handmade (and illuminated) Chinese lanterns, food stalls, crafts, traditional calligraphy, kite making, embroidery lessons, stage performances and fireworks display at its close. Tickets are free but essential to book, and are available from January 24 at 9am from Aucklandnz.com/lantern. Auckland Showgrounds, 217 Green Lane West, Epsom, Auckland.
Share this: