Fun Things to Do This Weekend 25/5/17
From the Documentary Film Festival to David Dallas' album release show, make sure you get out of the house this weekend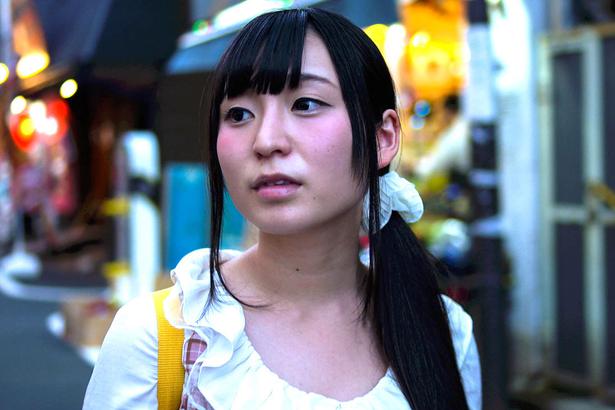 Thursday May 25, 2017
1. Tokyo Idols
The role of girl bands and pop music in Japanese culture is the subject of Tokyo Idols, showing as part of the Documentary Film Festival in Auckland on Friday May 24. Film-maker Kyoko Miyake takes a "provocative" look at the Japanese pop music industry and its "focus on traditional beauty ideals", and critiques the gender power dynamics at play. The film, which follows 19-year-old aspiring pop singer Rio Hiiragi (aka "RioRio") and her mostly male fans aged 20 to 40-plus, is also showing on June 2 and 3. See the trailer below.
• Q Theatre, 305 Queen St, Auckland Central, Friday May 26, 4:30pm. Go here for tickets, visit Docedge.nz

2. David Dallas
David Dallas celebrates the release of his acclaimed new record Hood Country Club at the Powerstation this week. TimeOut's Siena Yates gave the album four stars, describing it as "hard-hitting hip-hop dropping some Kiwi truths", and one hell of a comeback — and even asks if the Papapatoetoe-born Kiwi hip-hop artist is New Zealand's answer to US superstar Kendrick Lamar. Watch the video for single Fit In below.
• Powerstation, 33 Mt Eden Rd, Friday May 26, 8pm. Tickets $43 at AAA Ticketing.  
3. Trelise Cooper Design Room Sale
Pick yourself up a few designer items for your wardrobe at this weekend's two-day Trelise Cooper Design Room Sale. Featuring a "treasure trove" of past season garments, samples and media ranges (including Little Trelise childrenswear), prices start at $10, with up to 60 per cent off some garments. Free entry and parking.
• 8 Lion Pl, Epsom (cnr Khyber Pass and Mountain Rd), Saturday May 27 (8am-6pm) and May 28 (8am-5pm)

4. Blue Velvet
Ride the current wave of David Lynch fever with a visit to Auckland Art Gallery on Saturday May 27 to revisit one of his early films. Blue Velvet, now more than 30 years old, stars Lynch favourite Kyle MacLachlan alongside Laura Dern who team up to help solve the murder of a nightclub singer (played by a stunning Isabella Rossellini) in a small North Carolina town. Now a cult classic, the neo-noir horror-thriller is lauded as one of the most influential films of the era, though at the time its violence and sexual content — courtesy of Dennis Hopper's character Frank Booth — were too much for some reviewers, one of whom described it as "the sickest movie ever made". See the trailer below.
• Cnr Kitchener and Wellesley Sts, Auckland Central, Saturday May 27, 1pm. Free. Visit Aucklandartgallery.co.nz
5. Derek Henderson: The Adjustment Exhibition
Celebrated New Zealand fashion and fine art photographer Derek Henderson is showing his latest exhibition, The Adjustment, at Melanie Roger Gallery as part of this year's Auckland Festival of Photography. The collection features large-scale scenic New Zealand landscapes with a twist: each pretty vista — towering mountains, a cascading waterfall, a sun-gilded plain — is interrupted by a man-made element, such as a fence, wall or dam. Read our interview with Derek about the exhibition.
• 444 K Rd, Newton, until June 17. Visit Melanierogergallery.com
READ: Favourite Things: Gallerist Melanie Roger
6. Heart Kids Annual Appeal
Do your bit for Heart Kids and donate a few dollars to the National Street Appeal this Friday May 26 and Saturday May 27. The not-for-profit organisation helps the 12 babies born every week in New Zealand with a heart defect — this affects more than 600 new families a year. Money collected will go towards providing heart children and their families with practical, emotional and psycho-social services. You can also donate by visiting Helpingheartkids.org.nz or texting HEART to 2427 for an automatic $3 donation.
7. Hero Sandwich House Opening
If their sandwiches are as good as the names they sport, we can't wait to try out new Eden Tce sandwich house Hero, which opens this weekend. The Barry! (scrambled egg, bacon, cheddar and basil mayo on bricohe) or The Dick! (pork larb, pickled cabbage, peanuts, sprouts and siracha mayo). As an opening day special, sammies will be $10 until they run out (The Barry and The Don will be unavailable this Saturday only), and Base FM DJs will be on-site playing some sweet beats.
• 66 New North Rd, Eden Tce, Saturday May 27, 10am-3.30pm. Visit their Facebook page here and their Instagram page here. 
LOOKING AHEAD
Future events to book and look forward to
I Love the 90s, The Trusts Arena, Henderson, June 3
Beth Orton, Auckland Town Hall, June 22
Chris Rock, Spark Arena, Auckland, July 1
Share this:
More Culture & Travel / Going Out