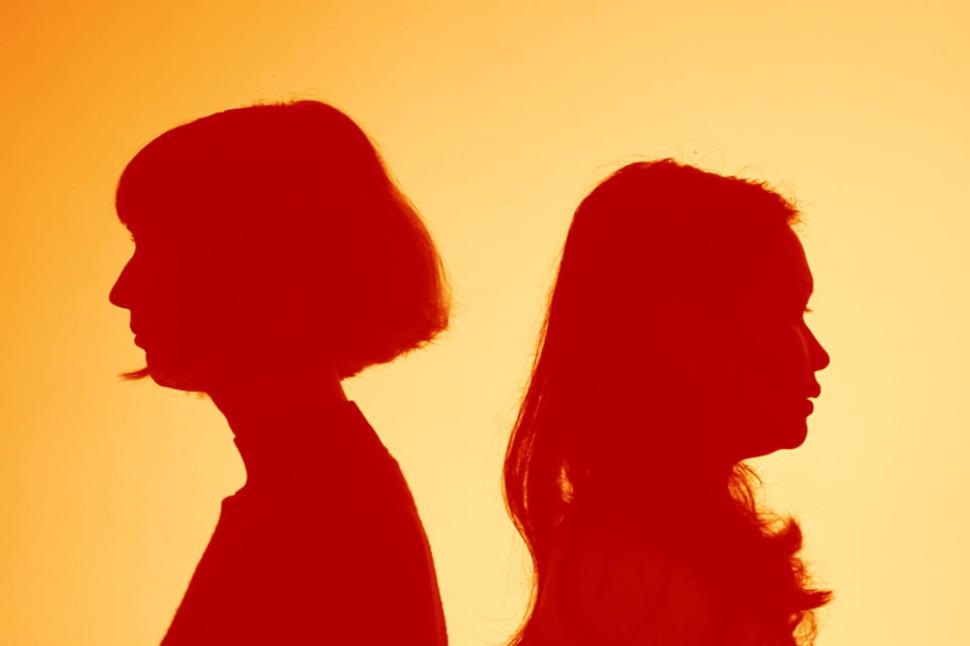 Voting Drives, Art, Dining & More Fun Things For The Weekend
Celebrate our new Alert Level 1 status with new and noted activities for the weekend and beyond
Friday Oct. 9, 2020
Watch the new music video from King Sweeties
Watch the brand new video of the third single from the King Sweeties forthcoming EP We are the Bosses, featuring animations by Frances Haszard. 
WATCH: Tonight We Go Out Dancing (As If It's The Last) by King Sweeties
Debuting on the airwaves this year, King Sweeties is a collaborative musical project between Bic Runga and Cass Basil (Tiny Ruins, Carnivorous Plant Society), with Cass on vocals and bass, and Bic on vocals, drums, production and engineering.
Focusing on an uplifting and playful post-punk sound, music critic Karl Puschmann notes upon the band's debut earlier this year, "their songs surged forward on giant swaggering basslines that pulled along chirpy, perky drum grooves while coolly sweet vocals drifted nonchalantly above. It was catchy and funky and, in those initial moments, mysterious."
King Sweeties plays Elemental Nights Tuesday, 20 October, with Opposum. Purchase tickets here.
View artist Janet Lilo's latest work
Launching as part of Artweek 2020 (10-18 October), contemporary artist Janet Lilo's latest work 'IsLove' will be on display from this weekend at The Lightship, a new site for contemporary art at Ports of Auckland.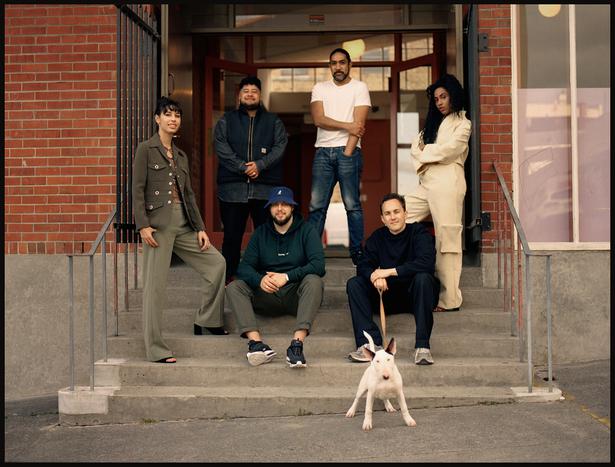 From left: Emma Ogilvie, Nick Moon, Nick Landsman, Henry Onesemo, Henry Temple and Soraya Lapread on the steps of East Street Hall. Photo / Tak Soropa

The Lightship is a 110-metre-long, 13-metre-high light wall that wraps around the western façade of the port's new car handling building. It is made up of seven panels with nearly 8,500 individually programmable LED lights and is visible from busy Quay Street, city wharves, local buildings and the water.

Janet's work is the inaugural commission and will be on display until December 3, setting the standard high for fresh art commissions in the future.

Checks Voting Drive
Auckland streetwear darlings Checks are having an in-store voting drive this Saturday in their Pitt Street shop. It's the only way you can get one of their limited-edition (and sure to be sought-after) Chlöe Swarbrick T-shirts, and is a great way to engage with the youth vote and Karangahape Road community. Checks Downtown, 84 Pitt Street, Auckland Central
Go to the Fingers Group Show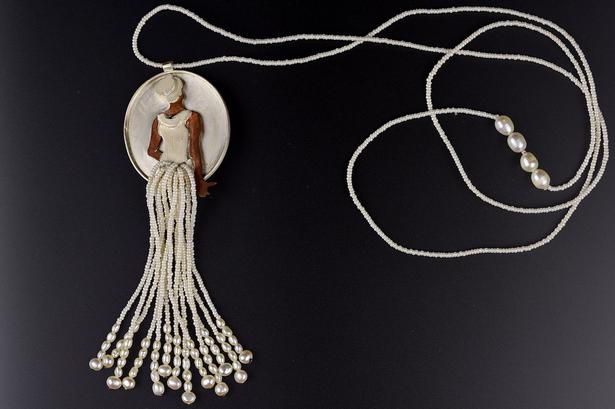 Andrea Daly necklace from Fingers. Photo / Supplied
An Auckland institution, contemporary jewellery store Fingers is having their annual group show this weekend - showcasing recent work from over 40 leading jewellers and artisans. Magpies, art-lovers and accessories fans would to well to pop in and support Aotearoa's creative community. 2 Kitchener Street, Auckland Central
Visit the Botanical Market
For gardening and plant enthusiasts or anyone looking to buy a wholesome gift, head along this Sunday to the Glasshouse in Morningside where the General Collective brings you a market dedicated to all things for green thumbs and wannabe botanists. From lush succulents and cactus terrariums to extraordinary heirloom plants and bulbs, there is something for everyone. This Sunday between 9am-2pm. Glasshouse 18 McDonald St, Morningside.
Head to the opening of East Street Hall
The team behind new community and cultural space East Street Hall hope their soon-to-open venture will offer new experiences for a growing city.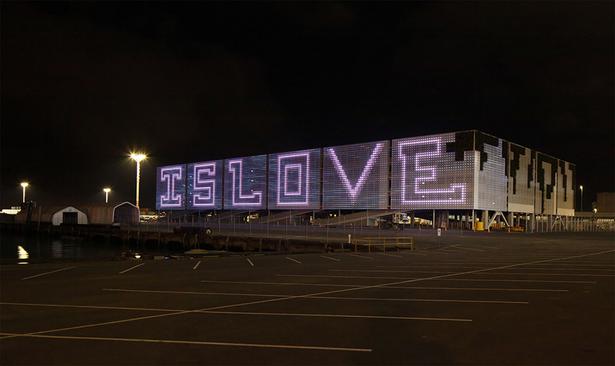 Emma Ogilvie and Nick Landsman of Karangahape Rd's Bar Celeste, and Henry Temple of Annabel's Wine Bar have joined forces to create a bar and events space in the dining hall of what was a Samoan Church on East St off K Rd. The colourful new dining room is a "modern canteen" serving Jewish Israeli food led by chef Henry Onesemo, and the bar will specialise in cocktails and natural organic wine, both of which lead out to a deck and courtyard, just in time for summer.  
Pop along to the open day this Saturday. East Street Hall will officially open for service on October 15. Johanna Thornton meets the team behind the new concept, read more here.
See Benee live in Wellington
Tickets are still available for pop-sensation Benee's four-stop New Zealand tour, this weekend she's in Wellington performing at Shed 6 in Queen's Wharf on Saturday, a second addition to her schedule due to high-demand. Tickets start from $54.90. The 'Supalonely' singer, who recently performed on The Tonight Show with Jimmy Fallon, has been on a meteoric rise to stardom. Re-visit our interview and shoot with Benee from July.
Watch Emily In Paris on Netflix
If election debates have got you all frazzled lately, practice some self-care and tune into the new Netflix series Emily In Paris for the perfect dose of campy, funny frivolity.
Created by Sex In The City's Darren Star, the plotline focuses on the life of Emily Cooper (played by Lily Collins), a 20-something of self-confessed 'ringarde' (basic bitch) Chicago native who up-sticks to the city of lights, Paris, for a social media strategy job.
What ensues is the complicated relationship between Americans and the French - specifically Parisians, with plenty of silly stereotypes outlandish characters and impractical fashion to give your mind a rest from politics, with each episode around 20-25 minutes long. 
Support the Breast Cancer Foundation
Beauty editor Ashleigh Cometti encourages us to use our purchasing power and show our support during Breast Cancer Awareness Month.
October marks Breast Cancer Awareness Month in New Zealand, with a number of nationwide initiatives aiming to help change these statistics by educating women around the country about breast cancer.
This includes the likes of the ever-popular Pink Ribbon Walk, with three events taking place in Christchurch on October 17, Wellington on November 7 and Auckland on November 14. 
Otherwise, use your purchasing power to help raise vital funds for the Breast Cancer Foundation New Zealand. 
Ash has rounded up her picks of limited-edition pink ribbon products, with a portion of the sale of which goes toward funding life-saving research and supporting those facing breast cancer in New Zealand. 
Share this: