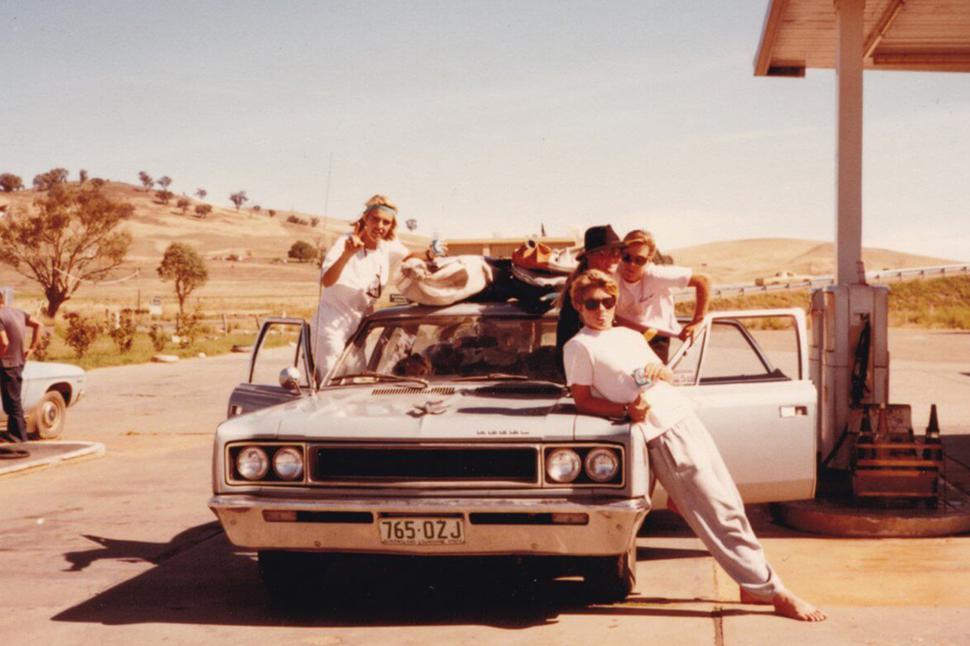 Surfing Renegades, A Latin Fiesta & More Fun Things For The Weekend
See a tale of trailblazing wave riders, head to Polyfest, or go on a sojourn through the rolling hills
Thursday April 15, 2021
Watch Girls Can't Surf
Christopher Nelius directs a sleek doco of trailblazing female surfers who, in the 1980s, with the odds against them in the time's sun-drenched, male-dominated industry, found rare success. It's an empowering, impressive story born from a realm so blatantly sexist, and one that's filled with joyous rebellion. In cinemas now across the country.
Visit the theatre
The third iteration of director Sananda Chatterjee's sell-out hit First World Problems, presented by Prayas Theatre, is on now until April 24 at the Basement Theatre. Celebrated as a platform for South Asian creatives to express themselves, weaving tales through rap, spoken word, monologues and short plays, with some actors never having been on the stage before, it's poised to be an exciting work of contemporary storytelling. Tickets range from $18 to $38 and are available here. Lower Greys Avenue, Auckland central city.
Head to Polyfest
The ASB Polyfest, Auckland Secondary Schools' Maori & Pacific Islands Cultural Festival, has kicked off and runs until Saturday April 17. The long-standing event celebrates its 45th anniversary this year. Head to the Manukau Sports Bowl and see some of our best secondary schools take to the stages. For more information visit Asbpolyfest.co.nz/
Shop at Coco's
K Rd's beloved Coco's Cantina is hosting a makete and community day this Sunday, April 18, from 10am to 2pm, with an array of Maori artisans and their wares, Ethiopian vegan fare courtesy of My Mother's Kitchen (@my.mothers.kitchen), music and more. Shop, then grab some polenta chips. 376 Karangahape Rd, Auckland.
See Adam Hattaway and The Haunters
Christchurch singer Adam Hattaway and his band The Haunters have an instinct for delivering high-tempo music with a certain soulfulness. Their nationwide tour in the wake of the release of their new album, Woolston, Texas, a nostalgic rock 'n' roll romp replete with guitar solos, is on now. See them this Friday, April 16th, at Cassels Blue Smoke in Christchurch, or this Saturday, April 17th, at The Thirsty Dog in Auckland. Tickets are $15 at Undertheradar.co.nz.
Bid at an auction
Experience a final spell of America's Cup fever with a special auction of a limited-edition G.H. Mumm Jerobeam signed by skipper-helmsman Peter Burling and members of Emirates Team New Zealand. Held by Webb's on Sunday 18 April at 2.30pm, the auction is a chance to own a different, bubbly kind of sailing memento, and with all proceeds of the sale going to a marine conservation charity, there's good intentions too.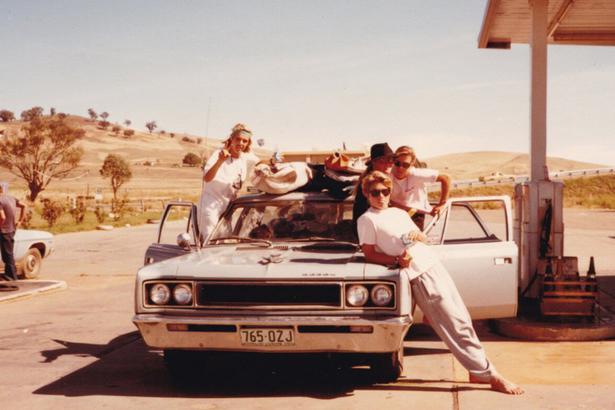 Caper to the Cape
Chef Josh Emett is joining The Farm at Cape Kidnappers, Hawkes Bay's luxury lodge, for one autumn weekend (April 16 to April 18). Expect cocktails, an ala carte gourmet dinner and the chance to chat with Emett and like-minded foodies as the sun sets on Friday night, followed by a showcase of Bluff and Pacific oysters on Saturday and a five-course tasting dinner menu with wine matching to boot. Tickets, which include all this and two nights' accommodation, pre-dinner drinks and canapes, daily breakfasts and lunches, and a complimentary mini-bar, are NZ$1800.00 + 15 per cent GST per person, based on twin or double occupancy. While you're there, trek the rolling hills, play a round of golf or visit the on-site spa. For reservations, or further information on extending your stay at The Farm at Cape Kidnappers, phone +64 9 407 0065 or email reservations@capekidnappers.com.
Tune in to classical music
Experience the sheer virtuosity of musical three-piece NZ Trio, with Amalia Hall on violin, Somi Kim on piano and Ashley Brown on the cello, as they kick off their 2021 concert series Dramatic Skies. You'll hear the lush depths of Rachmaninoff's Trio élégiaque in the programme, as well as Suk's Elegie, Haydn's G Major trio, Claire Cowan's Ultra Violet and Reuben De Latour's new An Auscultation of Water. Sunday April 18. Tickets range from $25 to $50 and are available here. Auckland Town Hall Concert Chamber, Queen St, Auckland central city.
Learn illustration
Join Tauranga-born, New York-based artist Jesse Johnson at Christchurch City Gallery for a two-hour workshop inspired by her own drawing techniques that take their influences from film posters, sci-fi book covers and comics. Saturday 17 April at 11am and 2pm in the Education Centre. Tickets are $25. Montreal St, Christchurch Central City.
Take tango lessons
Aotea Square's Latin Fiesta, after a bout of rescheduling, will bring its 15-piece band, Samba parades and salsa classes to Auckland's central city this weekend. Bring brio to its free tango lessons, before joining the rumbling chords of Brazilian forro bands, Latin DJs and the satisfying throng of a food market. Saturday April 17 from 11.30am to 11pm; Sunday April 18 from 11.30am to 5pm.
Share this: