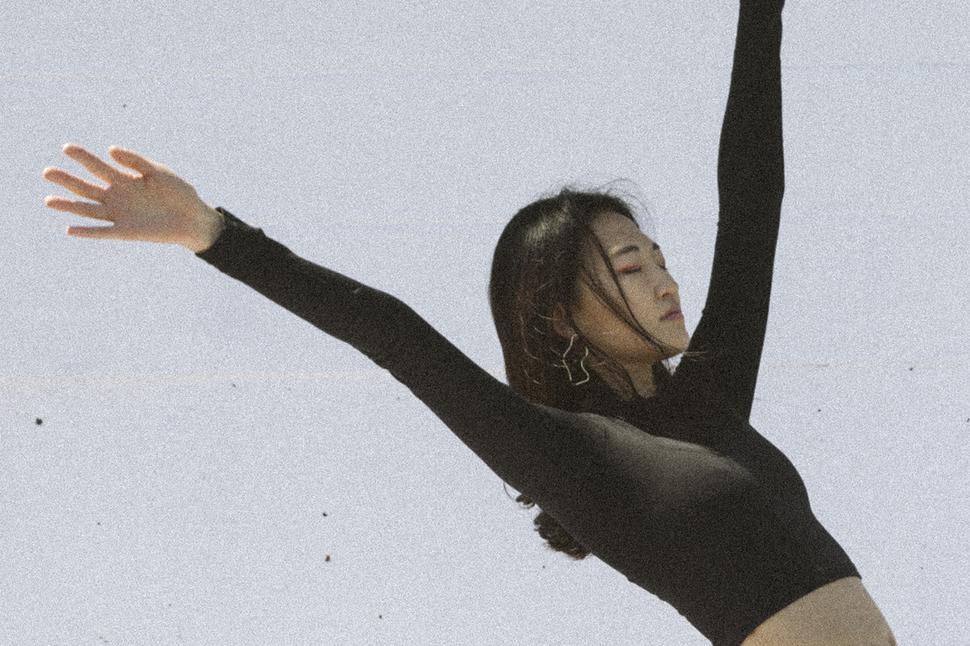 Strut At The Supreme Ball, Surf At A Beach Fest & More Fun Things For The Weekend
Don't miss the season's ball of all balls, or the croons of Dave Dobbyn
Thursday Feb. 25, 2021
Embrace the extraordinary at the Auckland Fringe Festival
Variously described as an "artistic hurricane" and a place where you may just be shifted "onto a parallel plane", the Auckland Fringe Festival is once again testing the bounds of creative expression.
The 2021 iteration, on now until March 6, draws on a trove of local acts poised to craft a collective sense of wonder and outrageousness, with shows including Ghost Machine, a stand-up story about life performed by a ghost (the cloaked comedian Laura Davis) and R and R (Rest and Restoration), a soothing video installation on mindfulness that encourages you to come as you are and chill as you please.
There's also theatre (see Te Whare Kapua: The Cloud House, the new play from writer Miriama McDowell and director Sam Scott for the Massive Theatre Company, a poignant work that navigates loneliness and being alone) and a festival-in-a-festival, Auckland Live's Fringe Town, with a line-up of indie gigs from the likes of Kita, Imugi and Zuke, and a one-night-only performance by pop group Maimoa, who took home the title of Te Māngai Pāho Te Kaipuoro Māori Toa (Best Māori Artist) at the 2020 Aotearoa Music Awards.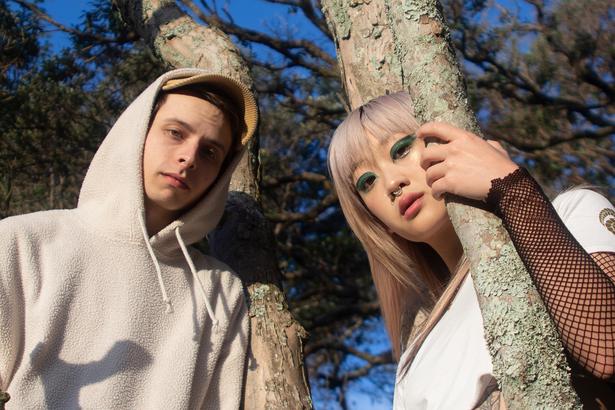 Electric duo Imugi. Photo / Supplied

Shop at one of two Penny Sage pop-ups

Wellington's fashion set should make tracks for the much-loved label's three-day pop-up, from Friday February 26 and Saturday February 27, 10am to 4pm, and Sunday February 28, 11am to 2pm, at Precinct 35. 35 Ghuznee St, Te Aro, Wellington.

If you're in Auckland, head to Penny Sage's Grey Lynn studio store for a different pop-up featuring garments from emerging brand Sarah Bell and lingerie label Videris. Thursday February 26 and Friday February 27 from 11am to 4pm. 6A Kirk St, Grey Lynn, Auckland.
Explore The Auckland Art Fair
It's the world's first live art fair since the Amory Show in New York last March, with 36 participating galleries and more than 150 artists showing their works.
Experienced collectors will be in their element, but so too will fledgling collectors or anyone interested in art (there's an under-$5000 section for your perusal).
Walk its special halls, listen to artist talks and gallery presentations, grab a bite from a pop-up cafe and visit an art bookshop for an alternative palate cleanser. Wednesday February 24 to Sunday February 28 at The Cloud, with tickets ranging from $15 to $150.
Want to get your creativity flowing? Check out these upcoming creative workshops, from kintsugi to glass-casting to charcoal-drawing, during and beyond the art fair.
Get amongst the salt and sand at a beach fest
Kitefoil, windsurf and paddle board to the hum of the Waterbourne Beach Festival, which has a month-long programme of activities on and off the water in Takapuna.
Paddle ninja games, sandcastle competitions and an inflatable obstacle course cater to the competitive at heart, while movies and music from the likes of icon Dave Dobbyn, electric-pop duo Sachi and soul singer Tami Neilson offer only good vibes. Saturday February 27 to Sunday March 21. Takapuna Beach, Auckland.
See the NZSO X Royal New Zealand Ballet's latest collaboration
The New Zealand Symphony Orchestra/Te Tira Pūoro o Aotearoa and the Royal New Zealand Ballet have joined their talents to perform Igor Stravinsky's timeless The Soldier's Tale, a story of one man and his magic violin, which he sells to the Devil.
This is no simple performance: the Russian-born composer wove mime, speech dance and music into the mesmerising production.
Watch it performed in the Greater Wellington region and around the South Island in February and March, or in the North Shore, Manukau, Kerikeri and Whangarei in June.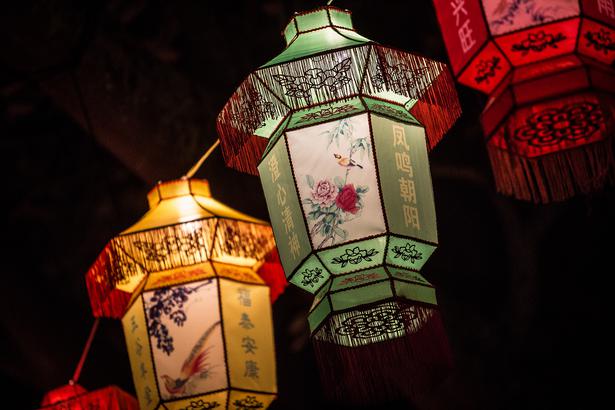 Attend the season's ball of all balls
Coven-Carangi's popular ball, Supreme, is back for a second iteration, this time at the Auckland Art Gallery on Feb 26 at 9.30pm in the North Atrium.
Watch runway walkers compete for the night's all-important Supreme Ball Crystal Chalice (or compete for it yourself).
The competition will be judged in two categories: one inspired by FAFSWAG arts collective, where walkers will pay homage to the iconic group in look and performance, and another titled 'Seven Wonders: Transmutation', where anyone taking to the runaway floor must strut their stuff in celebration of our non-binary whanau. Tickets are available from Eventbrite here. Wellesley St East, Auckland Central.
Book ahead to see some lit lanterns
The luminous Auckland Lantern Festival is back, with 500 lanterns, 27 food stalls, a craft marquee and a slightly different delivery: while free, attendees must book tickets online here for a specific entry time. Thursday March 4 to Sunday March 7. Captain Cook Wharf, Auckland.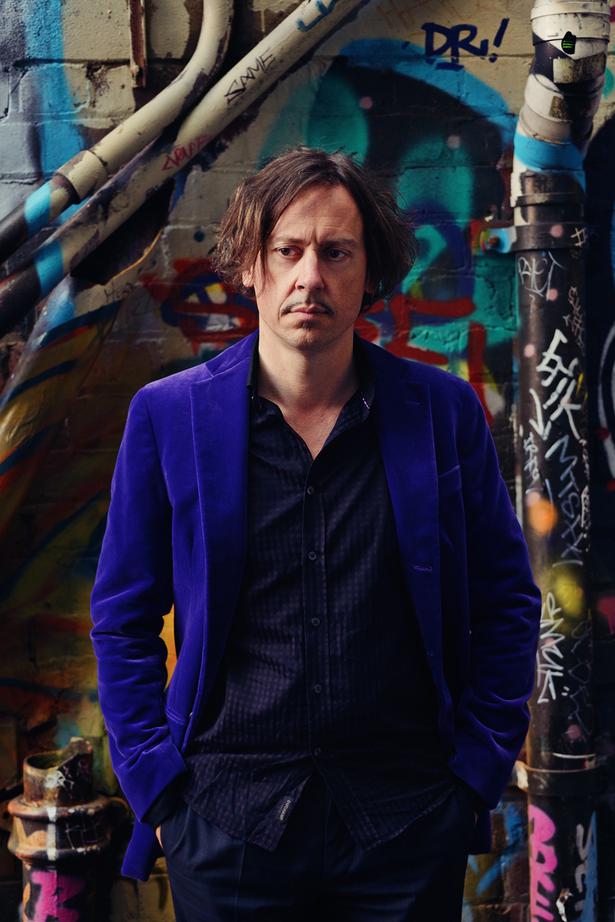 Attend the New Zealand Maritime Museum's PechaKucha evening
Titled 'It Takes a Village', the one-night-only event promises fast-paced presentations (each under seven minutes and with reference to only 20 slides) from creatives and experts as they line-up to riff on the intricacies of America's Cup racing, from the challenges of photographing foiling to racing peculiarities and the design of the 1851 schooner America, and speculate on just how fast the boats are going. Wednesday March 3 from 6pm to 9pm at the Maritine Room. Tickets are $25 and include canapes. New Zealand Maritine Museum, Hobson Warf, Viaduct Harbour, Auckland. 
Share this: