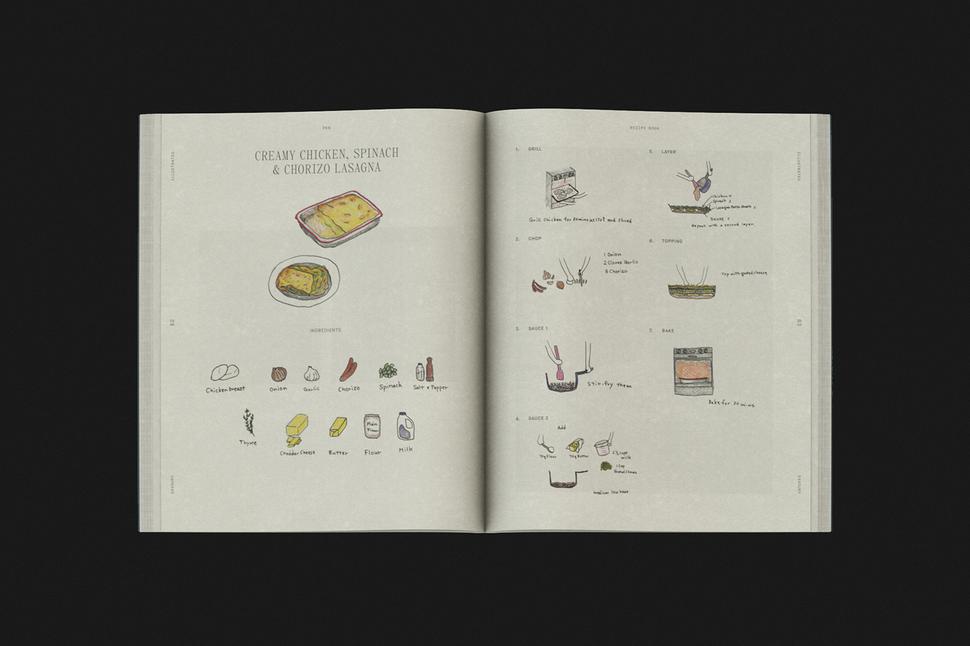 Buy A Cookbook & More Fun Things For The Weekend
Set your sights on a charming recipe book, walk through an illuminating festival, and more
Thursday April 28, 2022
Buy a recipe book
If you missed out on purchasing local coffee house Coffee Pen's charming recipe book Pen featuring its delicious selection of menu picks broken down into this compact, step-by-step keepsake, you'll be pleased to know a fresh print run is on the way. The limited re-run will donate all of its proceeds to help support the aid efforts in war-ravaged Ukraine via humanitarian aid organised by Adra New Zealand (Adra.org.nz/ukraine).
Founders Yas and Fumi Hisai have a strong commitment to their community, and with events being postponed and cancelled in recent months, a fundraising effort like this combines their passion for food and charity. "We want to do any little thing we can for our brothers and sisters in Ukraine," say the couple. "We had many requests to print it again, and we have found the right reason." Pre-orders are available now ($60) until May 22. To order, email coffeepen.nz@gmail.com. Also available from Ace Coffee Shop.
Read The Candy House by Jennifer Egan (Corsair, $38)
A cautionary tale of the digital age emerges in this follow-up to Jennifer Egan's Pulitzer Prize-winning A Visit from the Goon Squad, which similarly jumps among a cast of interrelated stories. Here, the tales span from the 1990s to the 2030s, where the next big thing in tech is the eerily named Own Your Unconscious, which allows users to upload and access every memory they've ever had, and the memories of others. A thinly veiled way of looking at modern-day, free-to-use online services that mine personal data as a financial resource, and the streamlining of our lived experience, Egan's novel is a complex, eddying grappling of how we render ourselves.
Attend a wine tasting
Casual wine drinkers and sommeliers alike should check out Everyday Wine's evening wine tasting of 12 different offerings from Sato, Gentle Folk, Das Juice, BK, Unkel, Jauma, Else Vinyerons, Still Life Wines, Commune of Buttons and Domaine Mosse. There will also be snacks, and the chance to also purchase some yet-to-be-released bottles. Monday May 2 at 6pm at Bar Martin; Tuesday May 3 at 6pm at Alta; Wednesday May 4 at 6pm at Vondel. Tickets are $60 per person and are available from Everydaywine.co.nz
Take a walk around a city
Over 50 installations, lighting and artworks are poised to take over Tāmaki Makaurau as part of a special trail, from Quay St to Karangahape Rd, co-curated by designer Angus Muir and Auckland Council's Barbara Holloway. Expect the delightfully titled Forest of Light and Cactus Garden, illuminated buildings and work from up-and-coming creatives. On from May 6 to 22. Heartofthecity.co.nz/city-of-colour
Watch Chasing Coral
A film that had an impact on me was Chasing Coral on Netflix, a documentary capturing the worst coral bleaching event in history, which saw 75 per cent of the world's coral suffer or die from heat stress between 2014 and 2017, brought on by climate change. The film, shot over three years, captures 500 hours of compelling underwater footage showing vast swathes of once-magical coral bleached white and devoid of life.
With the ocean absorbing excess heat from greenhouse gases, the sea is becoming too acidic for reefs to thrive, leading to widespread bleaching. It's hard not to tear up seeing ocean-lover and PhD candidate Zack Rago surface from another day of filming white skeletal coral, his spirit and resolve fading by the day. Coral's diverse ecosystems are crucial for the survival of marine creatures, and the people who depend on them for food. What's happening in the ocean is a warning sign for the health of the planet — and often it's out of sight and out of mind — but if we don't turn things around quickly, the majority of the world's reefs could be lost by 2050.
Eat your way through Ponsonby
Ponsonby's month-long restaurant and bar festival Eat, Drink, Love Ponsonby, returns this May with another stellar line-up for gourmands. More than 50 of the area's venues are offering dish-and-drink matches at prices from $30 and under, $30 to $50 and over $50. Have corn and sweet potato fritters at newcomer Inca Ponsonby, enjoy curried beef short rib at The Blue Breeze Inn, and sate your appetite with a six-course offering at Greek institution Daphnes. On from May 1 to 29. Eatdrinkloveponsonby.co.nz
Visit an exhibition
Artist and cooler-than-thou surfer Claudia Kogachi will open her new exhibition, Heaven Must Be Missing An Angel, at Jhana Millers Gallery. "Claudia Kogachi can't resist inserting the people in her life into her paintings," says the gallery of her 10-strong collection. "This time, it's her new partner Josephine alongside her, in imagined moments from iconic movies. Together, they're (two of) Charlie's Angels; they're Uma Thurman and Lucy Liu in Kill Bill; they're recreating the sexy pottery scene from Ghost, and they're together on a horse in Brokeback Mountain. Claudia's artworks are imaginary negotiations of real life and real feelings, often interrogating the trickier side of relationships." On from April 28 to May 22. Level 1/85 Victoria St, Te Aro, Wellington.
BOOK AHEAD
See Harry Styles
Everyone's favourite Gucci-donning singer is coming to New Zealand in 2023, to play at Auckland's Mt Smart Stadium on March 7. It is with some urgency that we say tickets are on sale now, and you'd best get in quick. Ticketmaster.co.nz
Share this: