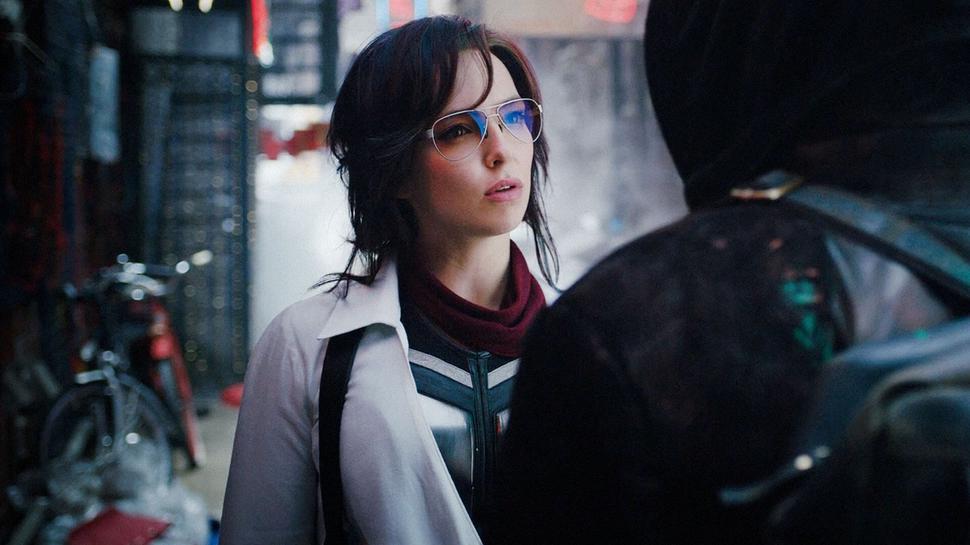 Tour Remarkable Homes & More Fun Things For The Weekend
Dine in on a Diwali feast, watch a hyper-evolved AI a la Ryan Reynolds find freedom, and discover spectacular New Zealand architecture
Thursday Oct. 28, 2021
TELEVISION
Free Guy
If you're looking for something fun and lighthearted, with a hint of existential crisis, look further than this fantasy comedy starring Ryan Reynolds as a blue shirt-wearing background guy (fittingly named Guy) in a somewhat violent video game. The ever-smiling bank teller, a non-player character and AI, lives in a Groundhog Day of greeting his goldfish, donning his short-sleeves, ordering coffee and casually experiencing bank heists until his dream girl, played by Jodie Comer, of Killing Eve fame, saunters past him on the street one day, causing him to evolve into a state of free will. It's an entertaining, easily digestible watch on artificial intelligence, with a few famous faces (think Taika Waititi, Channing Tatum and Joe Kerry). Available to watch on Neon.
Designing Dreams
Architecture enthusiasts should join former rugby star and turned cool house buff Matthew Ridge as he meets different New Zealand architects in a tour of exceptional homes across the country. The six-episode series sees each designer share a few of their best builds, along with others they admire, in a fascinating look at some truly remarkable creations. Available to watch on Prime, 8:30pm, Tuesday.
Shudder
This Halloween, find your something spooky on new streaming platform Shudder, boasting such classics as Carrie and Invasion of the Body Snatchers, and new releases ranging from the terrifying supernatural to the equally terrifying "creature features". Shudder.com
PODCASTS
The Sporkful
Subtitled "it's not for foodies, it's for eaters", this award-winning food-obsessed podcast hosted by Dan Pashman meets chefs, restaurateurs and beyond (you'll find Ayesha Curry, Michelle Zauner and Queer Eye's Antoni Porowski amongst its names) in conversations that range from questioning the perks of hot chicken, to why actors never eat in movies and whether a hot dog is a sandwich.
Dialogues: The David Zwirner Podcast
The formidable art gallery David Zwirner brings together artists and creatives to discuss their practices. Notable episodes worth tuning into include those between writer Antuan Sargeant and photographer Tyler Mitchell, musician David Byrne and artist Marcel Dzama, filmmaker Sophia Coppola and Rainer Judd, as well as conversations with Eileen Myles, Jeff Koons, Hilton Als and KAWS.
DINING IN
Diwali with Cassia
Celebrate this year's five-day Diwali festival with Cassia's feeds-four vegetarian Diwali Box, comprising roasted carrot, eggplant chaat, roasted cauliflower with almond korma curry, paneer saagwala, rice, naan and specially made dal makhani and a pineapple and passionfruit ghevar, a traditional Rajasthani dessert. Available now until November 7. Order online at Cassiarestaurant.co.nz.
LOOK AHEAD
Beauty Nation
Australia has Meccaland, London has Pure London, America has a multitude of makeup expos and fragrance fairs. But early next year, Auckland's Shed 10 is set to be transformed into the country's first-ever beauty festival, Beauty Nation.
Coming to the popular inner-city venue in April 2022, the two-day immersive festival experience is sure to wow any beauty aficionado or novice, with six interactive zones including a Beauty School with masterclasses, seminars and guest speakers; The Pamper Lounge for spa and beauty services; The Man Cave for grooming essentials; Aotearoa Made, which is set to highlight the country's best beauty brands; or shop up a storm at Retail Lane and rub shoulders with RuPaul's Drag Race Down Under winner Kita Mean and Caluzzi Cabaret queen Anita Wigl'it at the Drag Stars zone.
"Seeing the overwhelming support for this event has been incredible. I'm really looking forward to bringing Beauty Nation to life for beauty lovers across New Zealand," says co-founder of Beauty Nation and director at Ve Management, Chrissy Ve. Beautynation.co.nz
Online Exhibition
Anna Miles Gallery has an online exhibition to look out for during lockdown from prolific contemporary jeweller Octavia Cook. Entitled Shallow, the audacious collection of brooches made during 2020 lockdown and the start of this year are made of acrylic veneer with silver monogram findings on the reverse.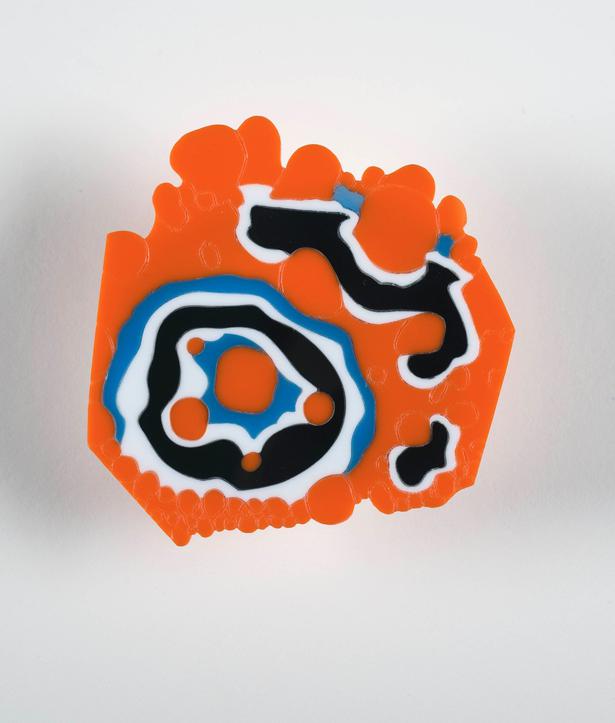 They refer to natural history specimens and the Victorian tradition of subliminal acrostic jewellery in which coded messages are spelled out in precious and semi-precious stones — for example, ruby + emerald + garnet + amethyst + ruby + diamond = REGARD. Words such as 'Dearest' and 'Regard' are commonly concealed on Victorian jewels. For updates visit Anna Miles Gallery.
Share this: