Learn Opera, Go Ice-Skating & More Fun Things For The Weekend
Find your inner coloratura, try loops on the ice and dance to Drums of the Pacific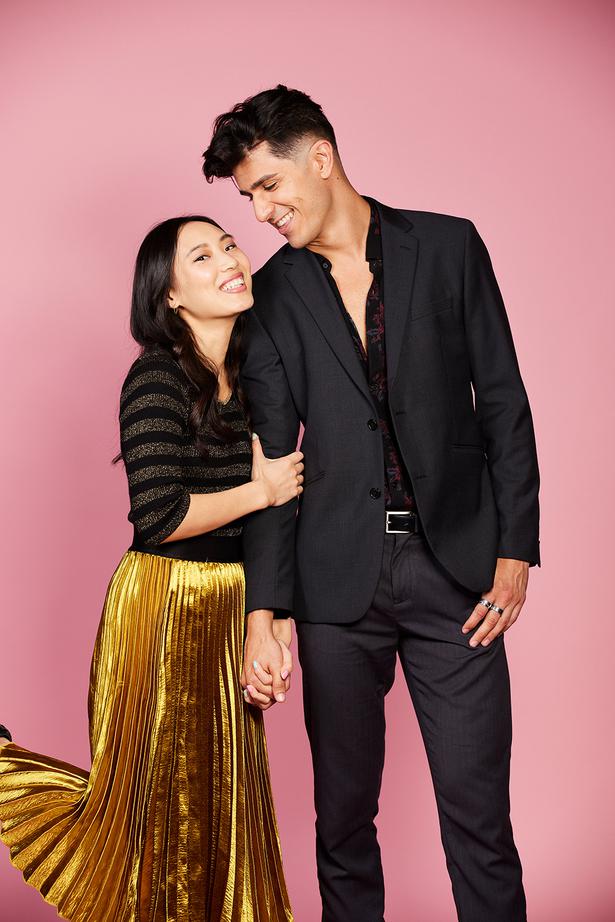 Thursday April 29, 2021
See a play
After sell-out shows in Brisbane, Sydney and Melbourne, award-winning wordsmith Michelle Law's Single Asian Female — a play about Pearl Wong (Kat Tsz Hung), a first-generation Chinese immigrant and restaurant owner, and her daughters Zoe (Xana Tang) and Mei (Bridget Wong) as they navigate racism and their cultural heritage — will be performed in Auckland from now until May 15. It's a celebration of family, and by turns funny and tear-jerking for its sheer authenticity.
Learn opera with Jonathan Lemalu
The Grammy Award-winning opera singer and professor of voice at both the Guild Hall School of Music and Drama, and the Royal College of Music, is running a series of three-hour workshops on the bass genre's most well-known figures (think Mozart, Stravinsky, Britten, Beethoven) across the country, so you can train your inner soprano, contralto, bass-baritone or beyond.
Auckland at St Matthew-in-the-City today, April 29, from 7pm (opera) and Sunday May 2 from 2pm (song); Dunedin Town Hall on Sunday May 9 from 2pm (opera and song); Christchurch at the Philip Carter Concert Hall – The Piano on Friday June 4 from 7pm (opera) and Sunday June 6 from 2pm (song). Tickets are available here.
Peruse some pottery
Find yourself on Waiheke? Check out an exhibition from the Catherine Mitchell Arts Centre's pottery club at the island's Palm Beach. It's the product of years of clay experimentation dug from the surrounding hills and beaches, and will be full of conceptual and practical vessels. The exhibition is open every weekend during May. 32 Putiki Rd, Ostend, Waiheke.
Celebrate Pacific culture
Cool club-meets-restaurant East Street Hall's latest event series, called Family Reunion, kicks off this Sunday, May 2, from 12pm. Centred on celebrating Pacific culture and talent, it's poised to be a sublime evening of music (there will be Drums of the Pacific at 6.30pm, plus DJ Fine China, DJ Chukkee and Lady Shaka), food (a whole pig will be roasted on site for puaka rolls served alongside raw fish and chop suey) and wares from Papa Clothing, Hunting Ground and Beau Tekapo, among others. 
T-shirts will be sold for $40, with half going towards Te Karanga Trust, a youth development community initiative for which the event is fundraising. 
It's a fitting event for a locale that was once the community hall for the Samoan Church on East Street, and part of an ongoing series from East Street Hall. Entry is free, or donate a gold coin. See @bigfatfamilyreunion for updates and upcoming events.
Take to the ice
Don your skates for Paradice's icy Takapuna pop-up ice-skating rink, which is closing soon. Saturday May 1 and Sunday May 2 from 10am to 10pm ($15 general admission). 38 Hurstmere Rd, Takapuna, Auckland.
Stroll through the General Collective Market
Grab a cup of vendor-stall coffee and browse this 200-stall market for local homewares and design objects before enjoying the food trucks on site. (It's also a great place for Mother's Day gift ideas.) Sunday May 2 from 9am to 3pm at the ASB Showgrounds. Entry is $5. 217 Green Lane West, Epsom.
BOOK AHEAD
Go to a satire and storytelling workshop
Gus Fisher Gallery will be hosting Daniel Vernon of @yeehawtheboys next weekend for a free-two hour lesson where attendees have the opportunity to craft their own politically minded comic strip. Saturday May 8 at 11am. 74 Shortland St, Auckland.
Treat mum to a chocolate buffet
Wellington's The Intercontinental will see its pastry chefs craft a chocolate bonanza of gateauxs, mousses and other cocoa-filled treats, with an icecream station, a crepes station and a chocolate fountain to boot. Sunday May 9 from 12.30pm to 4.30pm. 2 Grey St, Wellington Central.
Share this: