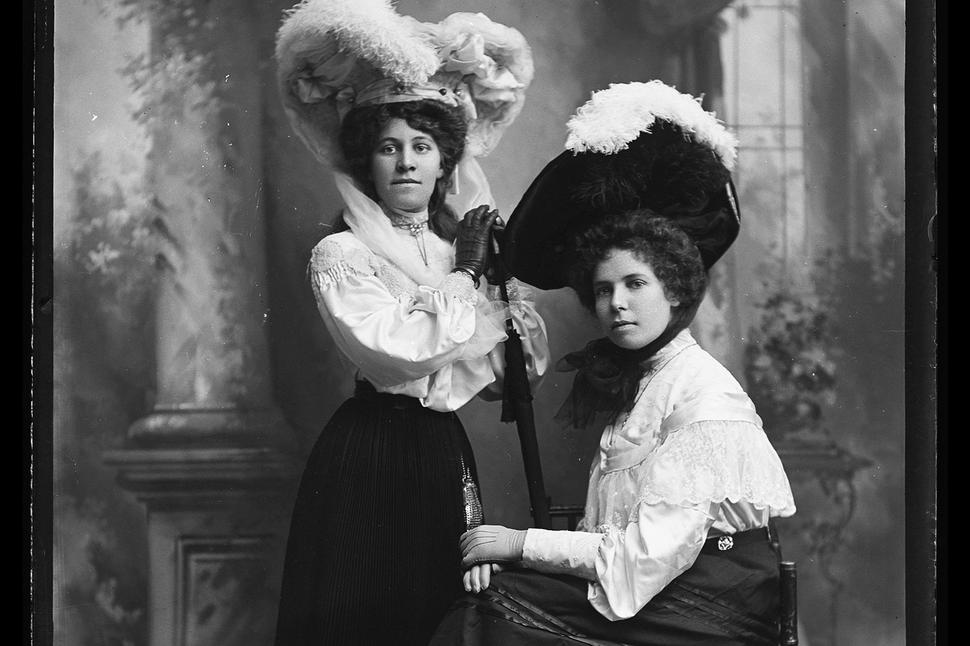 Visit A Mini-Exhibit, Catch A Concert & More Fun Things For The Weekend
Learn about the cost of feather fashion, see Louis Baker on tour and don't miss the chance to join a truffle-filled feast
Thursday July 1, 2021
See Feathermania: Fashion to die for
Te Papa's latest fashionable mini-exhibition, Feathermania: Fashion to die for | Te mate huruhuru: He kahu matemate, is a plumage-full exploration of dress, from the 18th century to today. Open now until April 2022, it's poised to address the environmental cost of feather fashion and the rise of conservation movements to protect birdlife, and is a fascinating look at how trends can affect the planet. It is also a welcome prompt for us to think about the consumer choices we make. Entry is free. 55 Cable St, Te Aro, Wellington.
Head to a pop-up
To mark the 1-year anniversary of their store in Avondale, Moana Fresh and Papa Clothing are hosting a pop-up stocked full of new work from their network of artists and fresh clothing offerings to don. Saturday July 3 and Sunday July 4 from 10am to 4pm. 64 Rosebank Rd, Avondale, Auckland.
Go plastic-free
Kicking off plastic-free July is This Is The Last Straw, a fascinating afternoon of panel discussions with MP Chloe Swarbrick, Zero Waste advocate Miriama Kamo, Nick Morrison from Gowell and Kahurangi Carter from Para Kore on reducing waste. There will also be a short film screening, drinks and nibs. Tickets are $20. Saturday, July 3, from 1pm to 3pm at the Warren and Mahoney offices. 139 Pakenham Street West, Wynyard Quarter, Auckland.
See a group exhibition
Check out From Our Beautiful Square, which features new site-responsive works by New Zealand artists Jeremy Leatinu'u, Salome Tanuvasa and Amy Jean Barnett, and international works from the likes of Jozef Robakowski, Hiraki Sawa, and Lucy Gunning as they consider time, change and movement. Gus Fisher Gallery, 74 Shortland St, Auckland central.
Check out a retrospective of Bill Culbert
The acclaimed conceptual artist and fluorescent maestro is the centre of a new exhibition, Slow Wonder, opening at Auckland Art Gallery Toi o Tamaki. "Slow Wonder acknowledges the appeal of glowing bulbs, but the exhibition draws attention to the significant role of photography and the camera obscura, as well as to Culbert's deft use of paradox and the underlying presence of scientific method," says gallery director Kirsten Lacy. Go for the incredible optics, stay for the untold stories. Open Saturday, July 3, to Sunday, November 21, from 10am to 5pm daily, and 10am to 9pm on Fridays. Wellesley Street East, Auckland central.
Catch Louis Baker on tour
Poneke-based singer-songwriter Louis Baker begins his Love Levitates Tour this Saturday, July 3, at Avondale's Hollywood Theatre. Joined by jazz maestro Nathan Haines and rapper and producer Kings, it promises to be an evening of critically acclaimed croons. Won't be in Auckland? Catch Louis at Theatre Royal in Nelson (July 9), at James Hay Theatre in Christchurch (July 10) or at Wellington's Opera House (July 17). Tickets are available through Louisbaker.co.nz.
Boost your bag collection
Looking for a new, stylish receptacle? Local brand Georgia Jay is having its sample sale this Saturday, July 3, from 9am at its studio. 191B Symonds St (upstairs), Eden Terrace, Auckland.
Head to a lecture
Hear top curator Nigel Borell reflect on his landmark exhibition, Toi Tu Toi Ora: Contemporary Maori Art, the biggest survey of Maori at that the Auckland Art Gallery Toi o Tamaki has ever showcased, before learning from wahine artists Neke Moa (Ngati Kahungunu ki Ahuriri, Kai Tahu, Ngati Porou, Ngati Tuwharetoa) and Gina Matchit (Ngati Rangitihi, Te Arawa, Ngati Ngahere, Te Whakatohea) in conversation with professor Huhana Smith (Ngati Tukorehe, Ngati Raukawa ki te Tonga, Te Rangitawhia, Te Mateawa, Ngati Kapumanawawhiti). From 6pm to 8pm on Tuesday, July 6, at City Gallery Wellington. Te Ngakau Civic Square, Wellington.
BOOK AHEAD
Feast on truffles
Esther's one-day-only Truffle Triumph lunch is poised to be indulgent with eight dishes, from ricotta gnocchi to an apple tart, all dedicated to the decadent 'shroom. The eight-dish lunch with four glasses of matching wines is $195 per person. Saturday July 10. 
Don't miss Takurua – Battle of the Brothers
Dining and contemporary performance meet in Takurua – Battle of the Brothers as part of the forthcoming Elemental Festival for four nights only. Experience Maori and Pacifica mythology coupled with exceptional traditional food, which will be prepared by Euro's head chef Wallace Mua, and celebrate costumes designed by the acclaimed Shona Tawhiao. Friday July 16 at the Aotea Centre. 50 Mayoral Drive, Auckland central.
Share this: