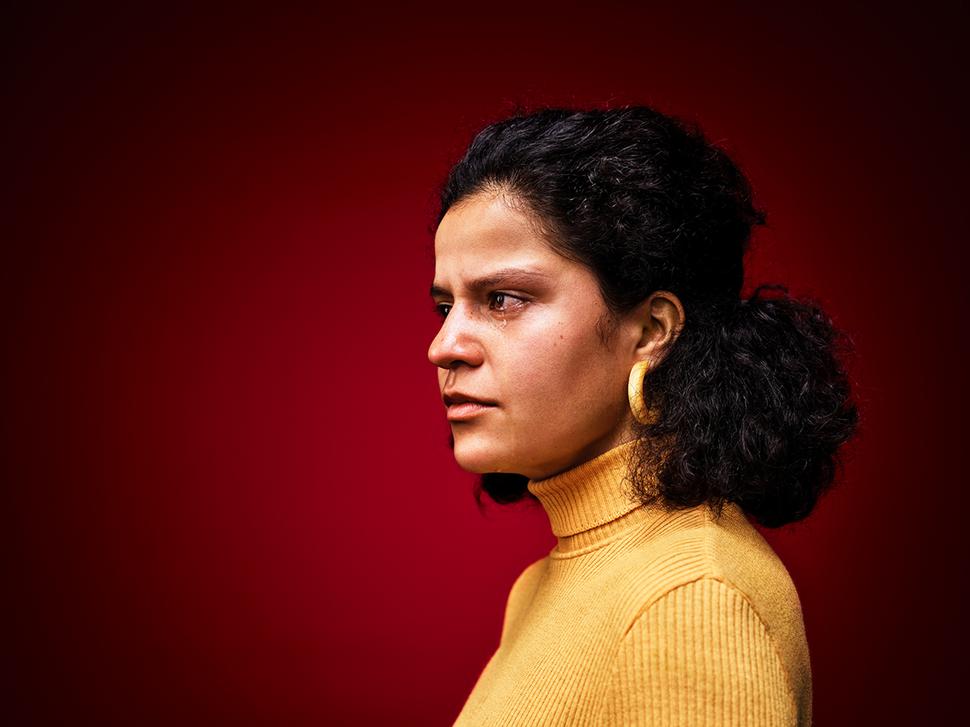 Our Stories At The Theatre, The Return Of Pasifika Plus More Fun Things This Weekend
Mesmerising performances on stage, vintage treasures and a celebration of our Pacific roots
Thursday April 8, 2021
Celebrate our Pacific communities
After a three-year hiatus, one of Tāmaki Makaurau's biggest festivals — the Pasifika Festival — is making a welcome return at a new venue. Celebrating our unique place in the world as a city with the world's biggest Polynesian population, organisers are more than a little eager to see this year's festival go ahead. 
The two-day celebration of the Pasifika cultures that are such a vibrant part of Aotearoa is moving from Western Springs to Mt. Smart Stadium this weekend Saturday 10 April 10am-8pm; and Sunday 11 April 10am-4pm.
Featuring handicraft stalls, entertainment stages and food from around the Pacific, this is one for family and friends to enjoy.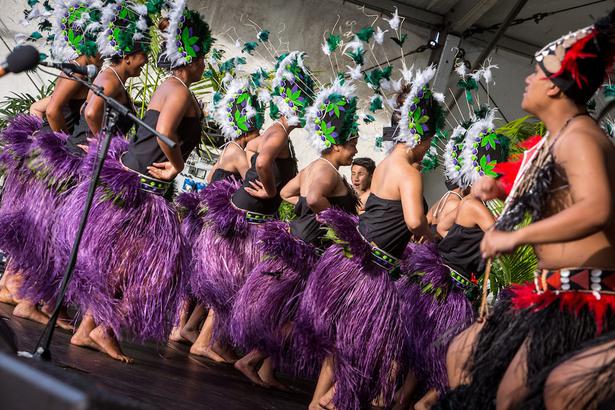 There are 9 villages, each representing a different Pacific Island culture, and this weekend's extravaganza will also highlight companies from around the Pacific sharing traditional and innovative products bound for New Zealand and international markets. Some of the performances on the stage include Seth Haapu, Lavina Williams, Brotherhood Musiq, Sistema Aotearoa and George "Fiji" Veikoso. 
Pasifika Festival 2021, Mt Smart Statdium, 2 Beasley Avenue, Penrose. Free entry. For more infor, visit Pasifika-festival-2021
Shop vintage
Head along to a pop-up shop from Ciuto Vintage and peruse its selection of carefully edited designer vintage goods. Open from Saturday, April 10-13 at Studio One Toi Tū, Room 10, 1 Ponsonby Road.
Head to the theatre
The Haka Party Incident
Don't miss The Haka Party Incident now showing at the ASB Theatre. The play has been created by film-maker and theatre director Katie Wolfe and resurrects the eventful day when a group of University of Auckland engineering students rehearsing their annual tradition of a mock haka are confronted by the activist group He Taua. Violence erupted that sent ripples through the nation and changed race relations in New Zealand forever.
Herald reviewer Ethan Sills says: "With Black Lives Matter and anti-Asian hate continuing to dominate headlines, it is an understatement to say Haka Party's message — one ultimately of cultural respect and acknowledging the past – is timely. You need only to look at the recent social media controversy after the America's Cup win to see that some attitudes have not changed over 40 years, and reflecting on our history is more important than ever."
The two-hour, non-stop runtime is a riveting piece of theatre and an exploration of our history not to be missed. Book tickets here.
Read Ethan Sills' full review of The Haka Party Incident here.
Meremere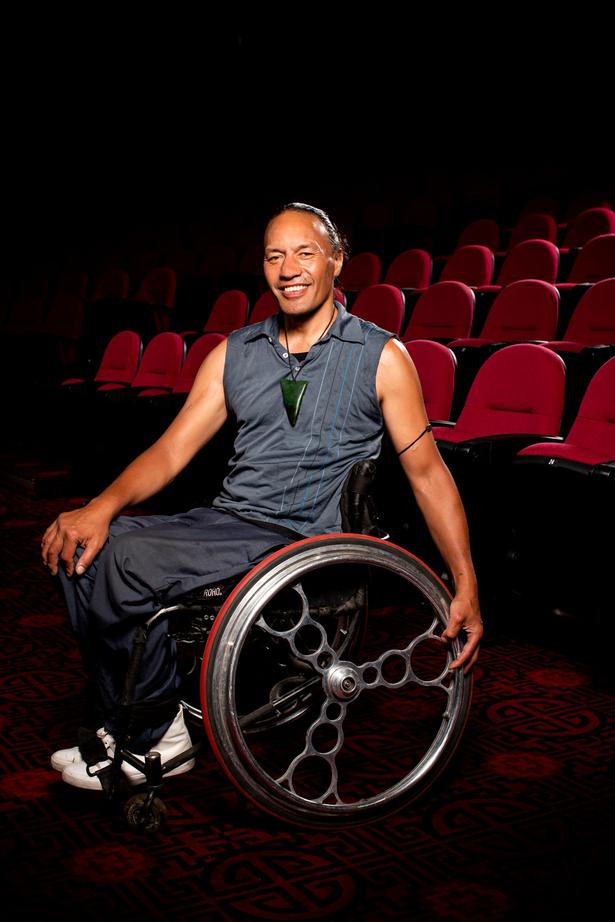 Rodney Bell for Viva Magazine - Volume Three. Photo / Babiche Martens
The remarkable life story of Rodney Bell comes to life in this autobiographical performance piece. From his successful career as a professional dancer in the US with AXIS Dance Company, Rodney's journey also explores being homeless on the streets of San Francisco, before returning home to Aotearoa. 
Meremere is a multimedia performance made in collaboration with director Malia Johnston featuring audio-visual work by renowned designer Rowan Pierce and live music by Jol Mulholland. The show will tour select cities after this final performance at Q Theatre on Saturday night at 7pm. Q Theatre, 305 Queen St, Auckland. Tickets $24-$43 from Qtheatre.co.nz
READ: We catch up with theatre stars from around the country in Viva Magazine - Volume Three
Southern Arts
Head to Wanaka for its Festival of Colour — described as the 'best little arts festival in New Zealand'. This year's event kicks off from April 14 to April 17.
Noted names from the world of arts and culture participating on the schedule include Selina Tusitala Marsh, James Renwick, Sir Tipene O'Regan, Paddy Gower, Lisa Marriott, Max Rashbrooke, Shamubeel Eaqub and many more.
Three world premieres will also feature, including two works from the Royal New Zealand Ballet, Ultra Violet and The Autumn Ball as well as The Hall, an uplifting play about unconditional love featuring Voices Aotearoa and the community choir.
For tickets and to view the full programme of what's on visit Festivalofcolour.co.nz.
Support your local hospice
Dove Hospice has just reopened its Newmarket premises and will celebrate with a grand opening on Saturday 10. Peruse the renovated shop, meet its friendly staff and volunteers. The non-profit organisation has a great collection of pre-loved clothing, homewares and more.
Proceeds go directly to assist patients who are living with life-threatening illnesses, plus supporting their families and carers at the same time. 
"We're really proud to be expanding our retail footprint at this time. Establishing a presence in Newmarket has been on our radar for a number of years and our new shop located at 255 Broadway immediately adjacent to the Westfield Shopping Centre was an opportunity too good to miss" says Dove Hospice executive director, Simon Jones.

You'll find the new store at 255 Broadway Newmarket (formerly Dymocks bookshop). 
Buy a book (or three)
Popular second-hand bookstore The Open Book is having another big clearout this weekend with 1500 books going $5 each or five for $15. The quarterly book sale is a good opportunity to pick up a new read, with 14000 other second-hand books available at reasonable prices. Pop along for delicious filter coffee and snacks and find yourself your next bookshelf bargain. 201 Ponsonby Rd, Ponsonby, Auckland.
Book ahead for a test kitchen experience
If you're looking to give your taste buds a culinary surprise, consider the test kitchen format, with chefs experimenting with new dishes and flavours around town. Our current favourite is the monthly test kitchen menu at Korean eatery Gochu.
Taking place on the first Tuesday of every month, for $45 per head, you can book in advance and discover the menu only as you take your seat, created especially by co-woner and executive chef Jason Kim. The unique offering may not even appear on the regular menu, so it's the perfect opportunity for those looking for an adventurous meal. To book, visit Gochugotyou.co.nz/
Share this: