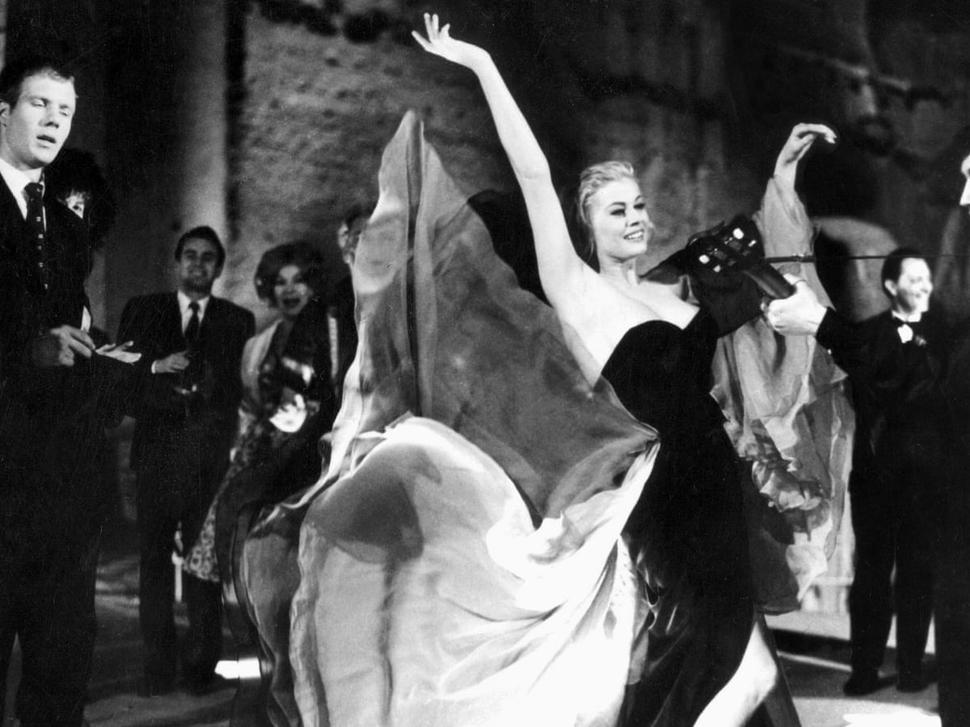 Classic Films, New Restaurants, Plant Markets & More Fun Ideas For The Weekend
Connect with nature or feel free to watch an old film on demand - the choice is entirely up to you
Thursday Oct. 15, 2020
Time travel – on demand
If you haven't yet explored the wonderful archive of films from Academy Cinema's On-Demand portfolio, its recent curation - Time Travel - is worth looking into, especially if you're a fan of period films. From the Jazz age and depression eras of the 20s and 30s to the youth sub-cultures of the 1990s, the collection of classics and hard to watch films is a great way to indulge in some armchair escapism. Don't miss the 80s too, a pivotal moment for New Zealand cinema, with the Academy's selection here including great classics such as Goodbye Pork Pie (1981), Footrot Flats (1986) and Smash Palace (1981). Academycinemas.co.nz/
Check out this fun collab pop-up
Local accessories brand Saben have shown their support for an emerging brand, Layplan, and invited its designers Talia Soloa and Lavinia Ilolahia to showcase their new collection launching online Monday 19 October.
Fans of the young label will be able to take a closer look at the collection and purchase ahead of the online release. Saben founder and designer Roanne Jacobson says "It's about creating deliberate opportunities to encourage emerging brands. Lavinia and Talia are so talented. If 2020 has taught us anything it's about the strength of community and the importance of supporting local. Lavinia and Talia will be in store over the weekend with the first look of 'Collection 01' and can offer bespoke variations and made-to-order pieces. Layplan pop-up store at Saben 133 Ponsonby Road, Saturday 17 October 10am-5pm and Sunday 18 October 10am-4pm. 
Support a community market day
For those magpies out there that love a good treasure hunt, visit the Alberton House for the Alberton Vintage Market Day. Alberton's grand ballroom and extensive verandah are the perfect settings for this mini-market of bric-a-brac and antiques. There will be fine china, clothing, textiles, Crown Lynn, vinyl records, crystal, silver, kitchen and tableware, decor, jewellery, accessories, records, retro knick-knacks and more.
Along with traditional home-baked treats, there will be a crêperie, coffee and a gelato cart to sustain you while you shop. Sunday 18 October 11am - Sunday 18. 100 Mt Albert Road. 
Dine at these new openings, Onslow and La Marée at the Sofitel
"I've waited a long time to find the perfect location to open my first Auckland restaurant," says Josh Emett of his new venture, Onslow. (He opened The Oyster Inn on Waiheke, in February.) Located in The International on Princes St - one of Auckland's most prestigious residential buildings, Onslow was once the Grand Hotel, opened by the Earl and Countess of Onslow in 1889.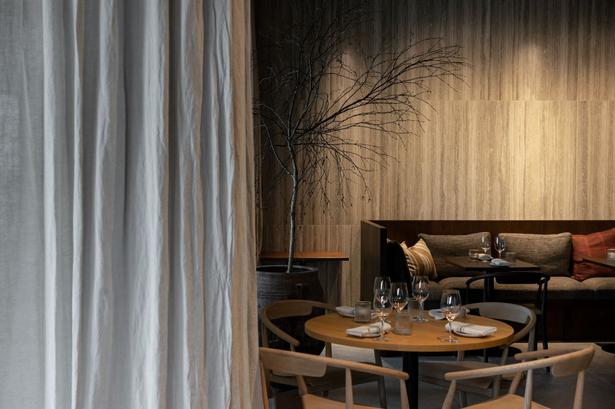 Chef Josh Emett's new restaurant Onslow is open for business. Photo / Supplied.

Combining this history with modernity, Onslow's warm and elegant dining room is now open to diners. The food will value quality and provenance, with a refined but not quite fine dining menu celebrating local ingredients. In a nod to British tradition there will be a cheese trolley and dessert credenza, that, come warmer days, can be enjoyed on the west-facing terrace. "It's exciting to be a part of this incredibly dynamic chapter in Auckland's food scene," says Josh. Onslow.nz 

Seafood with a French twist 

Sofitel Auckland Viaduct Harbour officially reopens on October 19 after an extensive refurbishment that cements the hotel's French luxury and art-de-vivre heritage. In a prime waterside position, restaurant La Marée, run by Michelin chef Marc de Passorio, adds to the city's food landscape with a menu of New Zealand seafood and local produce cooked with French culinary flair.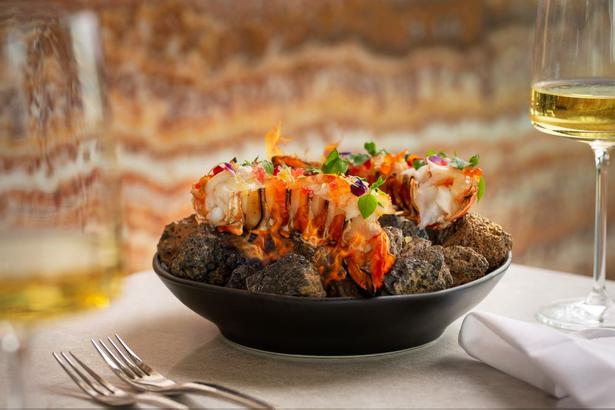 Try the Rock Lobster dish at newly openend La Marée. Photo / Supplied.

Our pick is the rock lobster, flambeed with local Thomson whisky with lemon leaves, pomegranate and seasonal vegetables. Before or after dinner head to Champagne bar Sabrage for cocktails, local wine and sharing platters. To book, visit All.accor.com 

Learn about our naval history with this new exhibition

Photographer Denise Baynham's latest exhibition Operation Grapple - We Were There, has been a labour of love, showcasing through portraiture and words the story of Operation Grapple, a series of nuclear tests conducted in the mid-Pacific by the British Government from May 1957 – September 1958. The emotional exhibition puts the spotlight on surviving veterans and their stories.

In a recent interview with Navy Today, Denise explains the motivation behind the work. "While this has been a big undertaking, the biggest reward has been the emotional journey. In my 17 years as a photographer, I have done a huge variety of work, but this is the project I am most proud of, that has really touched my heart."
Tere Tahi, secretary NZ Nuclear Test Veterans Association. Photo / Denise Baynham

The exhibition opened last month at the Navy Museum, and will run until 11 December. A veteran event will also take place on November 7, for the veterans featured in the exhibition to attend with their families, providing an opportunity for some of these men to reunite for the first time since Operation Grapple 60 years ago. Operation Grapple - We Were There A photographic exhibition by Denise Baynham at the Torpedo Bay Navy Museum until December 11. Navymuseum.co.nz

Discover new art

Launching as part of Art Week Auckland, award-winning artist Logan Moffat has a new exhibition on display now entitled 'If You Close Your Eyes' on display at Allpress Studios until Saturday 24 October; and will then move to The New Zealand Steel Gallery until January 20 2021. 
"The anchor piece of this show began as sketches in my notebook as I was reacting and adjusting to everyday life in isolation during lockdown. It has now expanded and morphed into a large scale triptych, stretched over a 'halfpipe' frame which will occupy an entire wall at Allpress. This work not only distorts perspectives but also forges a connection between the work, myself and the viewer by physically drawing them into the space to be present with the work." Familiar runway imagery from Gucci shows have been rendered in paint amongst scenes from everyday life, adding a surrealist spin to Logan's artwork. Allpress Studio, 8 Drake street.
Head to a plant market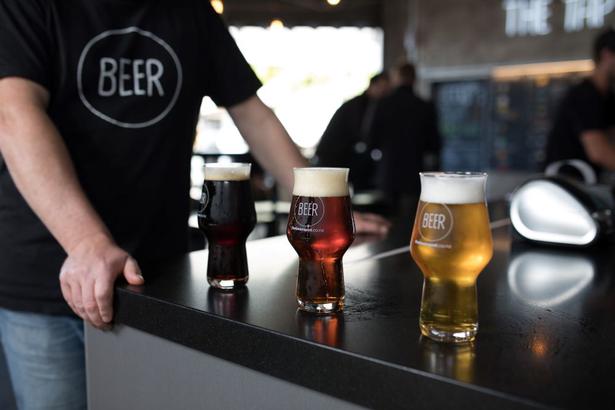 Book your tickets for The Beer Festival coming in November. Photo / Supplied
This Sunday, you'll find a range of lush greenery at The Auckland Plant Market at The Goodside at Smales Farm. If you're passionate about plants or looking to start your own plant journey, there's a range of products related to plants on offer; everything botanical from indoor and outdoor plants, planters and pots to art, jewellery, skincare and more. Grab a bite to eat from one of the eight Goodside eateries. The Goodside at Smales Farm, 2 Taharoto Road, Takapuna, Sunday 18 October, 9am - 3pm
PLAN AHEAD:
Buy tickets to this brand new beer festival 
Good news for beer lovers - a new festival is headed to The Cloud next month from the team behind craft beer temple The Beer Spot. Jason Payn, founder and owner of The Beer Spot with friend Laurence van Dam says putting on a festival was "the right thing to do" after a year of cancelled events and disappointments.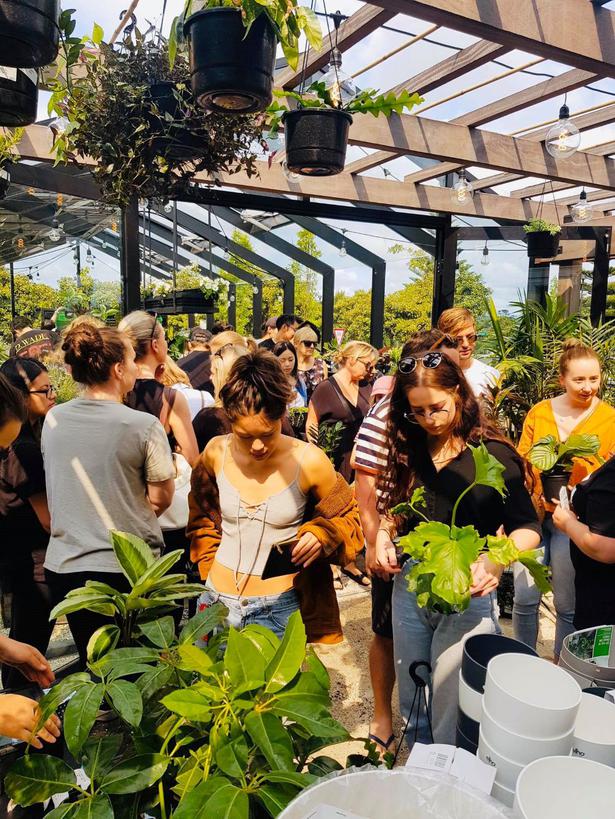 The Auckland Plant Market returns this weekend. Photo / Supplied.

The Beer Spot is known for sourcing locally-made beers from hundreds of brewers around Aotearoa, and 30 of those brewers have confirmed attendance at The Beer Festival powered by The Beer Spot, including Garage Project, Epic, Sawmill, McLeods, Deep Creek, 8 Wired and New New New. Twelve food trucks - including Brooklyn Dogs, Ramen Takara and Grub - will help soak up all that beer. The Beer Festival is on at The Cloud, Auckland, November 6 and 7 with four sessions at $50pp over two days, 11am-4pm and 4pm-8pm. Thebeerfestival.co.nz 

Buy tickets to Adrodaze Fridaze
If afrobeat, afro pop, dancehall and sounds of the diaspora are your jam, then this is the place to express yourself and have a good time. Adrodaze Fridaze takes place on Friday 6 November and will be hosted at Infinity Club, one of Auckland's premium locations for hip-hop and RnB With a focus on celebrating all things Prince and old school Rhumba music videos, the theme of 'Purple Reign' is a chance to get on the dance floor and whine and hot wuk.
Dress code: Purple.Tickets available to purchase from Eventbrite.
Share this: