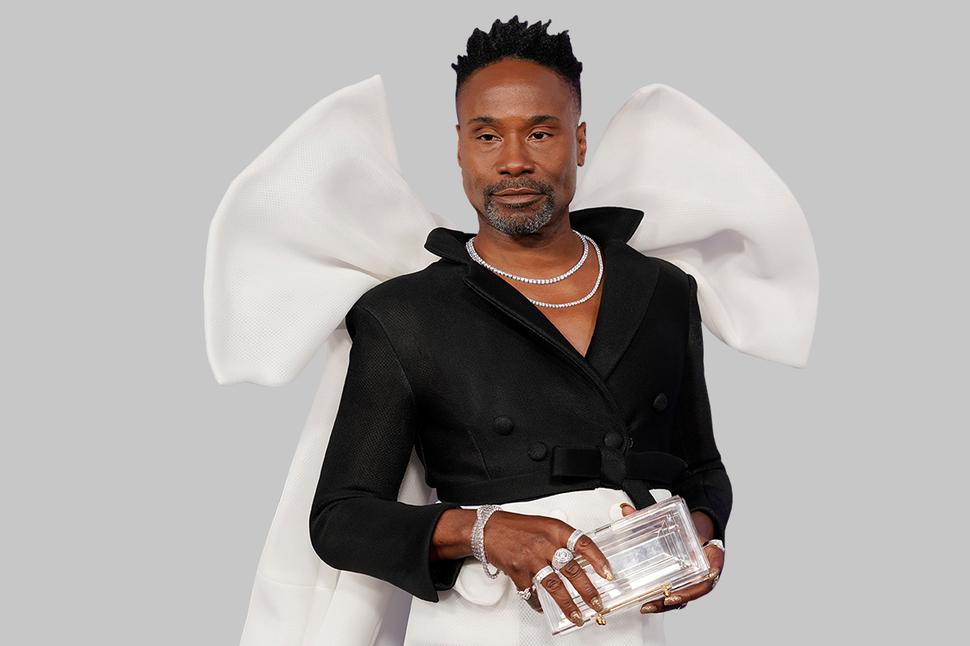 Watch A Fairy Tale, Learn To Cook & More Fun Things To Do At Home
An all-seeing gossip dishes dirt, an acclaimed chef shares advice, and Billy Porter reinvents the fairy godmother
Thursday Sept. 2, 2021
TELEVISION
Gossip Girl
Gossip Girl II, as some affectionately call it, has many of the joys that its predecessor so confidently possessed: a group of well-to-do teens; an elite Manhattan private school; a wardrobe crafted by costume designer Eric Daman; and an almost all-seeing gossip, voiced by Kristen Bell. What differs in this version, though, is that the teachers have taken the reins as dirt-spillers, and the coterie of designer-donning protagonists are less mean, more engaged, and more aware of their privilege. Available to watch on Neon.
Cinderella
Musical lovers with a bent for revised fairy tales: The latest adaptation of Cinderella, featuring Camila Cabello and a slew of other well-known names like Billy Porter, James Acaster, Minnie Driver and James Corden, and written by Kay Cannon, of Pitch Perfect fame, is out now. The princess in this version wants to own her own fashion boutique. Available to watch on Amazon Prime Video.
Academy Cinemas OnDemand
The boutique cinema has been building a strong and expansive screening selection since last year, and the films are as much a reflection of Academy Cinema's tastes as it is of their curatorial eye. Find amongst its rentals Bong Joon-Ho's comedy-thriller Parasite, Rian Johnson's infamous sweater whodunnit Knives Out, and the intertwining stories of Cousins. Explore its 'Academy Curated' picks for recommendations from their team. Ondemand.academycinemas.co.nz
The Documentary Edge Festival Virtual Bubble
Over 40 films are available to rent, and eight available to stream for free, on Doc Edge's 'Virtual Bubble', from its 2020 and 2021 festivals, including A Chef's Voyage, a chronicle of a Californian culinary expert's journey in France; High Tide Don't Hide, on New Zealand climate activists; and blockchain deep-dive Cryptopia. Festival.docedge.nz
PODCASTS

Home Cooking
Samin Nosrat — the ebullient chef behind Salt, Fat, Acid, Heat — and Hrishikesh Hirway — podcaster, musician — teamed up for a quarantine cooking podcast filled with puns (each episode comes with such subtitles as "making a racket about squash" and "how to roast vegetables and your co-host") and practical advice for the eager home chef.
Growing Up With Gal-Dem
In this relaxed yet deeply personal podcast, hosts Natty Kasambala and Niellah Arboine openly chat to guests about the joys and perils of growing up, and share stories of experiences that have shaped them. Interviewees include Yaa Gyasi (author of Transcendental Kingdom), Michaela Coel (I May Destroy You), and Chanel Miller.
Table Manners
Pop star and self-professed foodie Jessie Ware promises dinner-table talk and oversharing in her impressively popular podcast that sidelines scripted questions with her celebrated chef mum. It's a space for talking about food, but it's also an arena for just about anything else (think such guests as Sam Smith, Alan Carr and Sadiq Khan).
Teen Creeps
A podcast that's unapologetically dedicated to young adult fiction, Teen Creeps is funny and frank and treats the genre with the respect that's often lacking from other literary reviewers. Hosts Kelly Nugent and Lindsay Katai traverse the spooky oeuvre of R. L. Stine and Christopher Pike, Sweet Valley High cannon, the incomparable pulp of V. C. Andrews, and cult titles like The Last Unicorn — all while also critiquing the social and cultural impact of the work and the context it was created in. Nostalgia done right.
BOOKS
Sarahland by Sam Cohen
In this arresting debut essay collection, Sam Cohen links 10 disparate stories with a single structure: each features a character called Sarah. The result is a sharp exploration of gender, identity and sexuality that stretches from the real to the surreal, from the story 'Becoming Trees', not unpredictably about two people who decide to become trees, to 'The First Sarah', a biblical retelling. Available from all good bookshops, and online at Bookety Book Books.
The Rain Heron by Robbie Arnott
Somewhere in the mountains of an indeterminate country, after the twin catastrophes of a coup and a climate crisis, Ren lives off the land. That is, until a young lieutenant, Zoe Harker, discovers her while on a mission to find a mythical rain heron, "a bird made of water" that, it's rumoured, can change the weather. Robbie Arnott's second novel is gripping, and certainly futuristic, as much an allegorical fable as it is an imaginative read. Available from all good bookstores.
The Disordered Cosmos by Chanda Prescod-Weinstein
Theoretical physicist Chanda Prescod-Weinstein charts participle physics and astronomy in this fascinating book that's also about her experience as a non-binary, Jewish black scientist and an industry plagued by racism and sexism. Written with a rare clarity, it's a necessary call for accessible science. Available from all good bookstores.
Together! The New Architecture of the Collective, published by Ruby Press
Being bound to the home and your neighbourhood gives you plenty of time to think about it, and this book is bursting with food for thought about collective living, density done well, and the nurturing power of community. Available from Klay.co.nz
Share this: