Learn About Fantastic Fungi, Listen To Birdsong & More Fun Things To Do At Home
Take pause with the natural world, from impressive mushrooms to a bellbird dawn chorus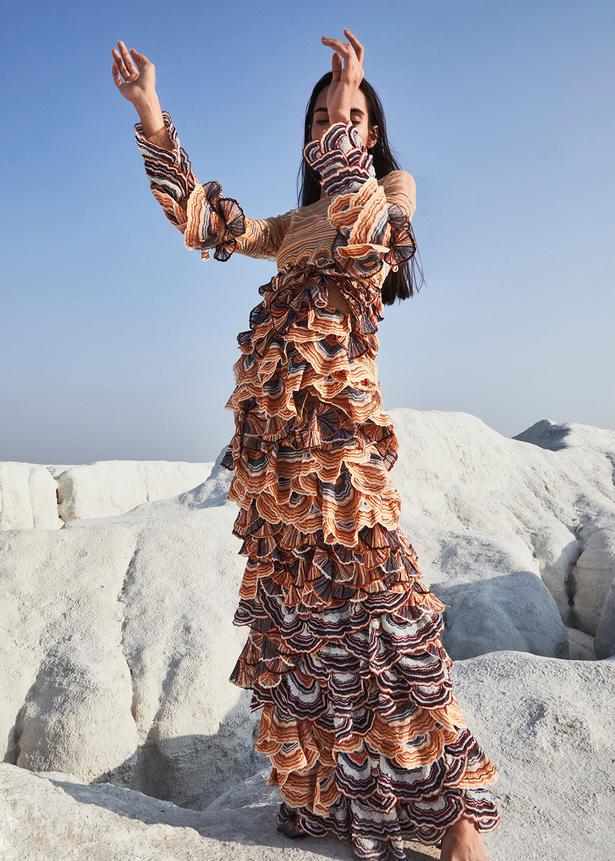 Thursday Sept. 16, 2021
TELEVISION
Fantastic Fungi
Be blown away by Fantastic Fungi, a mind-bending documentary that unveils the complex workings of these fascinating and integral organisms, and which argues that nature can communicate, if only we were clever enough to tune in. Available to watch on Netflix.
American Crime Story: Impeachment
Following the award-winning explorations of the months-long trial of O.J. Simpson and the assassination of fashion designer Gianni Versace, television writer Ryan Murphy turned his focus to Bill Clinton's infamous affair with Monica Lewinksy, a White House intern, from the perspective of the women involved (Lewinsky, played by Beanie Feldstein, was notably brought on as one of the show's producers). Available to watch on Wednesdays at 9.30pm on SoHo.
LuLaRich
Notorious leggings empire and alleged pyramid scheme LuLaRoe is the subject of a wild, four-part series from the makers of Fyre Festival documentary Fyre Fraud. How, exactly, did Mormon couple DeAnne and Mark Stidham use social media to build a billion-dollar company selling cheap leggings on Facebook? The answer is the tale of a ruinous multi-level marketing company, with ample can't-believe-they-did-that moments. Available to watch on Amazon Prime Video.

PODCASTS
Brown History
Brown History is an excellent Instagram follow (@Brownhistory) and founder Ahsun Zafar also publishes the fascinating Brown History podcast. Recent episodes cover 1990s British band Cornershop, the Auroville commune near Puducherry, and India's omnipresent Tata corporation.
Scriptnotes
Screenwriters John August and Dan Mazin's podcast has just celebrated its tenth birthday. The secret to its pod success? Its incredible insight into the television industry from some of its top writers and producers, from Kelly Marcel (Cruella, Venom) to Jac Schaeffer (WandaVision, Black Widow), on everything from adapting novels to rewriting scenes on-set, casting and how free will relates to fictional characters.
Sounds of Science
Dabble in the Department of Conservation's Sounds of Science podcast as they go behind the scenes in caring for native species (available to listen through Apple or Spotify). Also worth checking out are their calming soundscapes, which range from 1 minute to 5 hours in length, and their downloadable bird songs.
Gastropod
If you'd like to know what lobster eyes have to do with the International Space Station, who invented the blue raspberry, why we have caterpillars to thank for mustard's flavour profile, and a social history of liquorice, Cynthia Graber and Nicola Twilley's science-filled gastronomic deep dive is for you. Fortnightly episodes include such subject delights as water sommeliers, potato bling and the 'Bagelisation of America'.
BOOKS
Great Circle
Marian Graves, aviator, embarks on a flight from Antarctica to New Zealand in 1950, only her plane never lands. In Maggie Shipstead's Booker Prize-shortlisted feat of historical fiction, described as a "juicy peach of a novel", the pilot's pole-to-pole dreams are interwoven with the story of Hadley Baxter, a present-day starlet hoping to reanimate her career by playing Marian in a film. Amongst the lived similarities, there is a tremendous depth to Shipstead's beautifully rendered 600-pager.
Nostalgia Has Ruined My Life by Zarah Butcher-McGunnigle
A detached, deadpan and funny novella that charts the life of an unnamed narrator as she navigates the everyday challenges of a twenty-something: buying clothes, looking for jobs, going on Tinder dates. A must-read for lovers of the bitingly morose.
ONLINE EVENTS
The Guggenheim Museum's Off the Record
Join the Gugg with its free broadcast of Off the Record: An Unclassified Dossier, a series of conversations with eight artists (namely, Sara Cwynar, Sable E. Smith, Leslie Hewitt, Lisa Oppenheim, Hank Willis Thomas, Sadie Barnette, Carlos Motta, and Tomashi Jackson) as they discuss "reimagining source material", "redacted histories" and "what's revealed by the concealed". Begins Saturday September 18 at 5am NZT on the Guggenheim's YouTube channel. Watch the full Off the Record series on its YouTube channel, too.
The Beths
Four-piece band The Beths (Elizabeth Stokes, lead guitarist Jonathan Pearce, bassist Benjamin Sinclair, and drummer Tristan Deck) have released their first live album, with a film to mark the occasion. Watch Auckland, New Zealand, 2020, on the band's YouTube channel from 4pm on Friday September 17.
Share this: