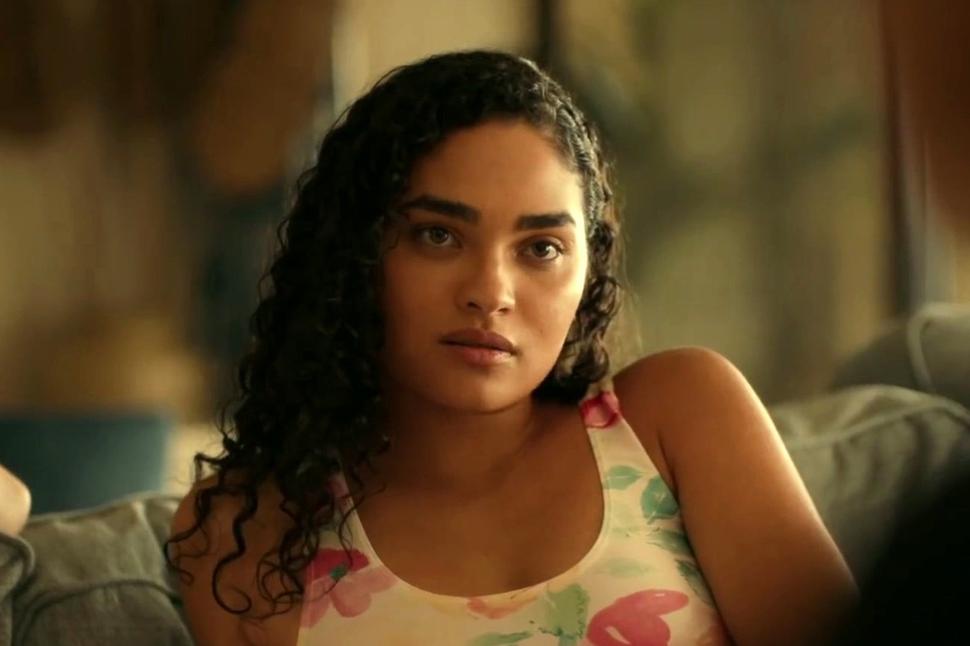 Listen To Inquisitive Interviews, Watch An Award-Winning Indie Film & More Fun Things To Do At Home
Passionate scientists, a Sundance Film Festival showstopper and a disarmingly addictive tropical drama
Thursday Aug. 19, 2021
TELEVISION
Nine Perfect Strangers
The latest questionable-wellness-retreat tale follows a group of moneyed strangers who join the high-end Tranquillum House, a gorgeous property set on the California coast (notably filmed at a spa in Byron Bay) lead by the lithe, ever-watching spiritual guru Masha (Nicole Kidman). Based on Liane Moriarty's 2018 novel, the group have come to heal with her for 10 days. What, exactly, is in store for them is a mystery — massages, "maybe some gentle fasting," hopes one attendee, bestselling author Frances (Melissa McCarthy) — but it's definitely insidious. Available to watch on Amazon Prime Video from August 20.
CODA
Sian Heder's indie film CODA (which stands for Child of Deaf Adults) follows 17-year-old Ruby Rossi (Emilia Jones), the only hearing member of her deaf family, as she works on the family boat by morning, sorting fish and translating sign language for local vendors, and goes to school. What ensues is a nuanced, deeply moving conflict as she discovers a love for singing, finding herself navigating the fraught commitments of the high school choir, her dream, with those of her family. Winner of both the Grand Jury Prize and the Audience Award at this year's Sundance Film Festival, it's a masterful, certainly tear-jerking experience brought into vivid focus by a director well-attuned to personal drama. Available to watch on Apple TV+.
The Chair
It's difficult to extrapolate Sandra Oh from the roles of spy in a cat-and-mouse thriller (Killing Eve), vice-principal (The Princess Diaries) and doctor (Grey's Anatomy), but this college campus comedy, set at the fictional Pembroke University, sees the actor flex her mile-long skill base as the head of an English department in new mini-series The Chair. Racism and sexism are rife at the elite institution, as is the seemingly insurmountable challenge of charting a path forward for a school steeped in scandal, dwindling budgets and declining enrolments. Available to watch on Netflix from August 20.
The Panthers
Taking a closer look at the injustices faced by Maori and Pasifika people in Aotearoa during the 1970s period of dawn raids, this new locally-made TV show centers around the Polynesian Panthers, an activist group born out of the desire to fight for equality and against racial profiling during a volatile moment in New Zealand - Pasifika relations. Read all about the show's vital costumes headed by stylist and costume designer Sammy Salsa here. Available to watch on TVNZ OnDemand.
The White Lotus
The precarious balancing act of being entertaining and 'woke' is explored in this dark comedy available to watch on Neon. Focusing on a group of tourists cloistered at a Hawaiian resort, deeper themes of injustice, colonialism and white privilege come to the fore as the show develops. Stand-out performances include Australian actor Murray Bartlett as the hapless resort manager Armond and Jennifer Coolidge as the self-destructing Tanya who is overcoming the death of her mother. Available to watch on Neon.
PODCASTS
Ologies
Quirky subjects and warm, curious questions are hallmarks of this weekly podcast hosted by the gregarious comedian Alie Ward. Each episode delves into conversation with an expert — sometimes scientists, sometimes professors, all professional obsessives — in a fringe field to divulge their wondrously little-known passions, debunk myths and share stories. There's an interview with an ursinologist (bears), a cucurbitologst (pumpkins), a bryologist (moss) and a toxinologist (jellyfish venom), and many others. Insightful tib bits are doled out with the kind of generosity that a languid afternoon requires.
You're Wrong About
The hosts of You're Wrong About are journalists, Michael Hobbes and Sarah Marshall, and they take an insightful, funny and revelatory look at the media narratives of previous (and present) decades — looking at everything from Stockholm Syndrome and Jessica Simpson to Fox News and Cancel Culture. Every episode is painstakingly researched and interrogative, while also stacked with empathy and humour.
Marlon and Jake Read Dead People
Jamaican writer Marlon James, author of Booker Prize-winning epic Black Leopard, Red Wolf, and his editor, Jake Morrissey, turn to the works of the deceased in their wonderfully judgy bookish podcast, Marlon and Jake Read Dead People (the works of the departed, specifically, so as not to offend the living). No antiquarian novel is off-limits for the impossibly well-read pair, who endow the salacious realm of literary criticism with a wry humour and stunning honesty that comes with having lived in a literary world so rarely no-holds-barred.

Philosophy Bites
A British podcast about something, everything and nothing — "the metaphysics of nothing" with philosopher Suki Finn, for instance. Contemporary thinkers take a sitcom-sized dive into old and timely concepts from free will to the nature of being a woman, to democracy, Buddhism, skepticism and misogyny.
The Cutting Room Floor
Technically a podcast, but one that sees itself as a fashion show at heart, this series from US designer Recho Omondi marries joy and fun with prescient debate around the challenges of the fashion industry (including that infamous episode with Leandra Medine). Guests include Christopher John Rogers, Peter Do and Bethann Hardison.
MUSIC
Joy Crookes
It's not surprising that people regularly remark on how Joy Crookes has a soul older than her 22 years. Her music, husky and gentle, honed with an ear for tender chords and an earnest honesty, belies the fact that she hasn't even released her debut album — that is, until now. Poised for release in October, Skin, full of self-described pop tunes, like 'Feet Don't Fail Me Now', which have been trickling out in slow but highly anticipated releases, is at once searching and raw, an exploration of mental health and politics and abuse of power. Give her singles a listen, then tune in to her Spotify album affectionately called 'Joy's Quarantunes'.
Mr Jukes
For his first album, God First, it was rumoured that Mr Jukes, aka Jack Steadman, former frontman of Bombay Bicycle Club, found inspiration on a cargo ship, compiling songs while strapping down his equipment as the transporter vessel, on route from Shanghai to Canada, braced the waves. His recently released second album, The Locket, a familiarly funky ode to hip-hop, was made in diametrically opposite conditions: in collaboration with London rapper Barney Artist. For those interested in sharp beats, good vibes and eccentric sounds (one song, 'All For You', is harp-driven), this buoyant album is a wondrously shared pursuit of music and joy.
BOOKS
Nora Ephron's Heartburn
Her 1983 novel, about food writer and cookbook author Rachel Samstat, who's married to the philandering Mark Feldman (a fictionalisation of her marriage to journalist Carl Bernstein), is now available via audiobook, narrated by Meryl Streep. It is, perhaps not surprisingly, a stunning auditory performance, with all the gossipy joys of not-quite-true bewilderment and betrayal — and of being read to.
Olivia Laing's Everybody
Subtitled 'A Book About Freedom', novelist and critic Olivia Laing presents a far-spanning exploration of topics, from sexual liberation to feminism to the civil rights movement. This is a book as varied as it is curious, which jettisons from history to the author's own experiences with a deft swiftness as she works to examine the forces against freedom, and the power of the body. Available from all good bookstores online, or as an e-book.
Elif Shafak's The Island of Missing Trees
For forbidden lovers Kostas and Defne Kazantzakis, a Greek Cypriot and a Turkish Cypriot, their move to London comes at the cost of losing a home. A follow-up to her Booker Prize-shortlisted novel 10 Minutes and 38 Seconds in this Strange World, Elif Shafak's novel is an immersive exploration of love, belonging, generational trauma and eco-consciousness, whose delicate, richly wrought protagonists are trying, in many respects, to find their place in the world. Available from all good bookstores online, or as an e-book.
Pandora Sykes' How Do We Know We're Doing It Right?
A timely read that vocalises many of the shared anxieties looming over us right now in a light yet forthright way, this book is in essay format, making it easy to pick up and put down again if your concentration is compromised. Available from all good bookstores online, or as an e-book.
CRAFTS
DIY Clothes, Mask or Lil' Pouch
Ruby's downloadable patterns are a delightful project. Try your hand at one of their signature styles — the Chloe playsuit (beginner), the Liz maxi dress (intermediate), the Marsha coat (advanced) — or opt for something smaller with a make-your-own face mask, Lil' Pouch bag, scrunchie or book bag. You can also purchase fabric, like chiffon and voile, from its online store for something particularly Ruby-esque. Available online at Rubynz.com.
DIY Roxanne Assoulin Necklace
Make your own charming, elevated candy necklace with Roxanne Assoulin's DIY kit, which contains 73 enamel beads, two gold-tone plated end caps and a tan string with button closure, and can be purchased as a set of one, four or eight. Available online at Roxanneassoulin.com.
Lettuce Puzzle
Puzzle producers Lettuce have an array of swishy, fun scenes to piece together: think Blush founder Kelly Karam's favourite things (sunglasses, boots, zinnias and cone flowers), stacked in a frothy tower; botanic illustrator Fanny Osbourne's watercolours, in vivid relief as part of a collaboration with the Auckland Art Gallery Toi o Tamaki; a summer park picnic photographed at Cornwall Park. Available online from Fatherrabbit.com.
LEARNING
V&A
London's Victoria and Albert Museum has been regularly running online talks, and its latest, via Zoom, are worth joining for roughly $16 per ticket. Listen to Alastair Macaulay, chief dance critic for The New York Times (2007-2018), chairing a panel discussion on Margot Fonteyn, one of the most influential ballet dancers, on August 20 (NZT); or hear curator Orielle Cullen and author Justine Picardie discuss the enduring influence of Christian Dior's sister, Catherine, on September 3 (NZT). The catch: time differences mean early rises are a requisite.
Share this: