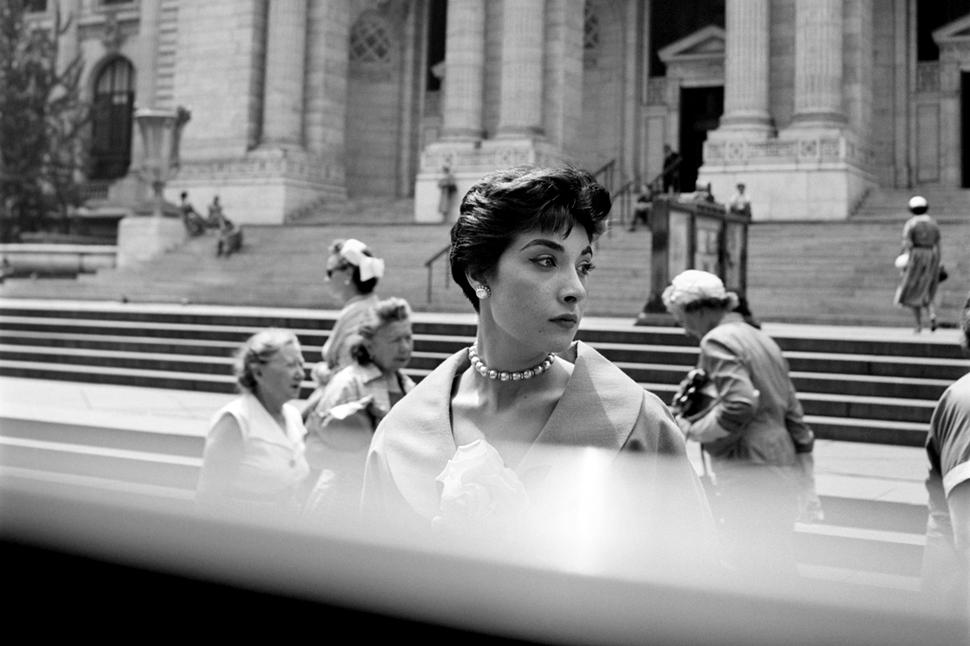 Watch A Stylish Documentary, Join A Live Reading & More Fun Things To Do At Home
Excavate the history of your favourite low-brow binges and celebrate Maori theatre
Thursday Sept. 23, 2021
TELEVISION
DocPlay
Sift through documentary repository DocPlay for cultural (and fashionable) gems including Annie Leibovitz: Life Through A Lens, centred on the famed photographer, A Ballerina's Tale, charting the rise of prodigious dancer Mindy Copeland, David Lynch: The Art Life, and stories on the likes of Dries Van Noten, Escher, Vivian Maier and Christian Dior. Available to watch on DocPlay.
Les Miserables
The 2018 BBC iteration of Victor Hugo's French historical novel features Lily Collins as Fantine, plus Dominic West, Josh O'Connor, Olivia Coleman and David Oyewolo, who make up a decidedly star-studded affair. Available to watch on Neon.
Money Heist (La Casa de Papel)
For those unacquainted with the heist-and-hostage thrills of this clever Spanish drama from Alex Pina, the first part of its final season, season five, has been released. It follows 'The Professor', a meticulous mastermind who recruits a motley gang that, for the purposes of anonymity, each take on the name of a city — as well as red overalls and Salvador Dali masks — as they plan to break into the Royal Mint of Spain. Available to watch on Netflix.
The Chestnut Man
Lovers of dark storylines and Scandi cityscapes should delve into Netflix's new Nordic noir, The Chestnut Man, a wholesome-sounding-but-entirely-terrifying murder investigation set in Copenhagen. There are, as one might expect, gruesome clues, and an ambitious detective on the case. Available to watch on Netflix from Wednesday.
Midnight Mass
From the director of The Haunting of Hill House and The Haunting of Bly Manor, Mike Flanagan, comes an equally scary series featuring old buildings, a priest, a small island town, and more creepy goings-on. Available to watch on Netflix.
Sex Education
The third season of this cult-favourite was finally released last weekend. We return to Moordale to find a thoroughly different regime, increasingly complex relationships, and some deeply moving character arcs. Once again, the soundtrack is excellent. Available to watch on Netflix.
PODCASTS
Spectacle: An Unscripted History of Reality TV
Reality TV is compulsively watchable and listening to someone talk about reality TV is too. Host Mariah Smith investigates our favourite low-brow binges, from 'How Survivor Revealed America's Tribalism' to 'The Bachelor/Bachelorette, Our Problematic Fav', 'Behind the Scenes With the Real Housewives' to how Queer Eye is a masterclass in male vulnerability.
The Dropout
Elizabeth Holmes, the once touted 'next Steve Jobs' who swindled Silicon Valley with her blood-testing startup, has been the subject of much, including this six-episode podcast. Follow host Rebecca Jarvis as she interviews former patients, employees and beyond in an effort to understand the entrepreneur willing to sacrifice everything (including the health of others) for fame, among other things.
ONLINE EVENTS
Kōanga Festival
Te Pou Theatre is going ahead with its Kōanga Festival entirely online, and there's plenty on offer: Nga Tohu O Te Taiao, a collaboration between Rikki Solomon, sand artist Marcus Winter and musician Puoro Jerome, is on tomorrow, and next week sees the beginning of Whakarongo Mai, a series of new play readings (namely, Hoki Wairua Mai by Baylee Watene-Kay; Atarangi: Morning Sky by Tom Knowles; Pirairaka, Tirairaka by Colleen Maria Lenihan and Ava Williams; and The Kōkako by Te Aorewa Areta). Celebrate Māori theatre by tuning in. For the full programme, and to register, visit Tepoutheatre.nz.
Things I've Learned at Art School by Megan Dunn
If you're in need of an uplifting/slightly sardonic read, Megan Dunn's latest book is on our radar, full of the author's hilariously personal perspectives on growing up in Aotearoa during the 70s, 80s and 90s. As a follow up from her 2018 release Tinderbox (another witty personal essay about writing and failure), her latest book is described as part memoir, part essay collection and delves into everything from being a redhead, her single mother's love life and her fascination with the Daryl Hannah classic mermaid movie Splash; as well as a frank insight into her work at strip clubs and massage parlours (and one steak restaurant); and a chapter featuring A Comprehensive List of All the Girls Who Teased Me at Western Heights High School.
Even more special, the book cover was photographed by Megan's old art school chum, award-winning contemporary photographer Yvonne Todd, who will be joining the author via Zoom for a virtual talk and short reading with bookstore Time Out this Saturday, September 25, at 6pm. Find the full details for the event, and how to join, here. Things I Learned at Art School by Megan Dunn (published by Penguin), $35, from all good bookstores. Penguin.co.nz
Share this: