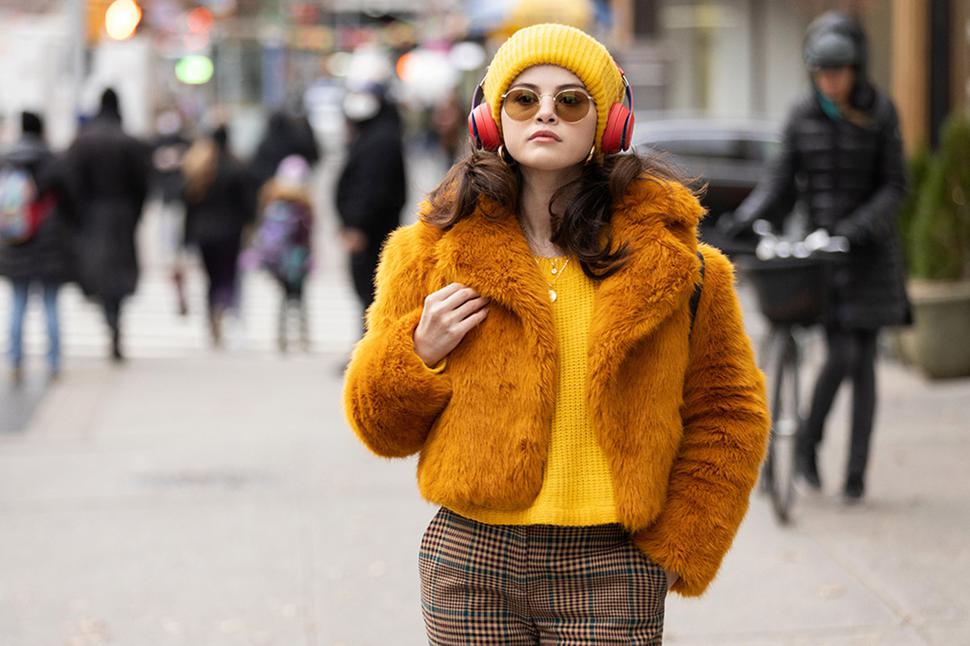 Watch A Comedy Caper, Join A Class & More Fun Things To Do At Home
A recipe club, amateur sleuths, an Oxford philosopher and D-list celebrities — sit back and dine in with a cast of cultural delights
Thursday Aug. 26, 2021
TELEVISION
Only Murders in the Building
Neighbours and true-crime podcast obsessives Mabel, an artist (Selena Gomez), Charles, the former star of a Nineties cop show (Steve Martin), and Oliver, an unemployable theatre director (Martin Short), become unlikely detectives in this comedy caper after a curious murder in their exclusive Manhattan apartment building. Their amateur investigation is a podcast parody, at times silly, at times elegant, and poised to be a new favourite for those left searching for something sleuthy after Knives Out. Available to watch on Disney Plus from August 31.
Notes on Blindness
Based on the audio diaries of academic and theologian John Hull, who documented his descent into blindness as a result of cataracts and retinal detachment, Peter Middleton and James Spinney's Emmy Award-winning film, released in 2016, is an affecting, beautifully rendered docudrama of a life-changing experience. Available to watch on Netflix.
Bob Ross: Happy Accidents, Betrayal and Greed
To watch Bob Ross paint trees is to watch a special kind of alchemy: Ross, laid back and warm, wields his palette knife in a few deceptively simple strokes, what he would call a "bravery test", only to create a charming copse of trees. The subject of a new documentary focuses not on his painterly prowess, but the trouble that has followed the posthumous handling of the Ross franchise by his business partners, a couple named Annette and Walk Kowalski. It makes for intriguing watching, the business debacles, as does the off-screen life of the landscape-loving artist. Available to watch on Netflix.
Mubi
Film lovers should check out streaming platform Mubi. Dip in and out of cult classics and masterpieces from across the world in its seven-day free trial (you'll find the oeuvre of French director Guillaume Bra, Agnes Varda's lauded documentary The Gleaners and I, Charlie Chaplin, film festival favourites and many more). Mubi.com
READ: 7 Uplifting Makeup Looks To Try During Lockdown
PODCASTS
Who? Weekly
Each episode of this biweekly podcast, which begins with their tagline "Welcome to Who? Weekly the podcast, where you'll learn everything you need to know about the celebrities you don't", is a rollicking dive into what hosts Bobby Finger and Lindsey Weber call Whos, from influencers to actors with small roles in big-time films to YouTube stars and little-known royals (as opposed to Thems, high-flying celebrities like Beyonce). It's a fascinating listen on ambition, internet platforms and the many ways in which people can jettison into fame.
Recipe Club
Chef Dave Chang and other equally enthusiastic gourmands scour search results and their culinary repositories to find the best ways to cook the humblest of things, from fried rice to BLTs and Caesar salads. Each week, the Momofuku founder and friends each pick a recipe for the same dish, and debate them until one is resoundingly crowned the winner. Foodies, tune in, then dine in.
On Design With Justyna Green
The London-based artist and illustrator is awash with smart, easy-going conversations with some of the design world's enthralling figures. Meet Tim Hamilton, the head of global creative at The North Face; Levon Sharrow, the interactive creative director at Patagonia; Suhair Khan, who works on Strategic Projects at Google; Alex Breuer, the creative director at The Guardian; lighting designer Michael Anastassiades, as well as curators, entrepreneurs, architects and beyond.
BOOKS
The Right to Sex: Feminism in the Twenty-First Century by Amia Srinivasan
Oxford philosopher Amia Srinivasan's debut book captures and explores the feminist movement today in a series of lucid essays, praised by the likes of Vogue and journalists Jia Tolentino and Pandora Sykes, on the political debates shaping the way we think about pleasure and ethics, and offers a remarkably sharp insight into the structures making (and not making) the world a more equitable place. Available from Book Depository.
Exactitudes by Arie Versluis and Ellie Uyttenbroek
This famous photo book is light on words but big on its message — whether we like it or not, we're all part of a collective. Photographer Arie Versluis and profiler Ellie Uyttenbroek document the similarities between individuals from different subcultures and demographics around Europe, USA and North Africa. It's a surprisingly moving tome, especially given our isolated state, and pouring over all the different ensembles, accessories and hairstyles is a delight. Local website Best Wishes has the 20th-anniversary edition. Studiobestwishes.com
Let Me Tell You What I Mean by Joan Didion
In this anthology of previously uncollected essays written between 1968 and 2000, Joan Didion — deft writer, keen observer —  explores such themes as the power of illusion, dreams and writing itself, another personal, acutely attuned addition of literature to her 60-year career. Available from all good bookstores, and online at Booketybookbooks.co.nz.
READ: 10 Local Grocery Delivery Services To Support
CRAFTS
Caitlin Crisp's Puff Sleeve Crop Top
There are still a few patterns left of local label Caitlin Crisp's puffed crop top, which includes detailed instructions on how to make said creation on a household sewing machine, featuring a delightful tie-behind bow. Caitlincrisp.com
FITNESS
Core Collective Zoom Classes
Join Core Collective's 45-minute Zoom classes ($10 per class) ranging from the Reformer Pilates studio's signature full-body sessions, which are safe for beginners and those who are prenatal, to more intensive classes. Can't make the live class? A workout recording will also be sent to you. Corecollective.co.nz
Les Mills OnDemand
While Les Mills sweat-inducing classes aren't screening on TV, you can still participate in everything from Body Balance (yoga-based, interspersed with Tai Chi and Pilates) to Body Combat (high-energy, martial arts-inspired), Body Attack (athletic movements meet strength exercises), Les Mills Core and Grit Cardio (30-minute interval training) on TVNZ OnDemand.
Share this: