Lose Yourself In Nadine Ijewere's New Monograph & More Fun Things To Do At Home
A formidable photographer has a new tome and a rag-tag group takes on high-stakes playground games in a terrifying (and terrifyingly bingeable) new thriller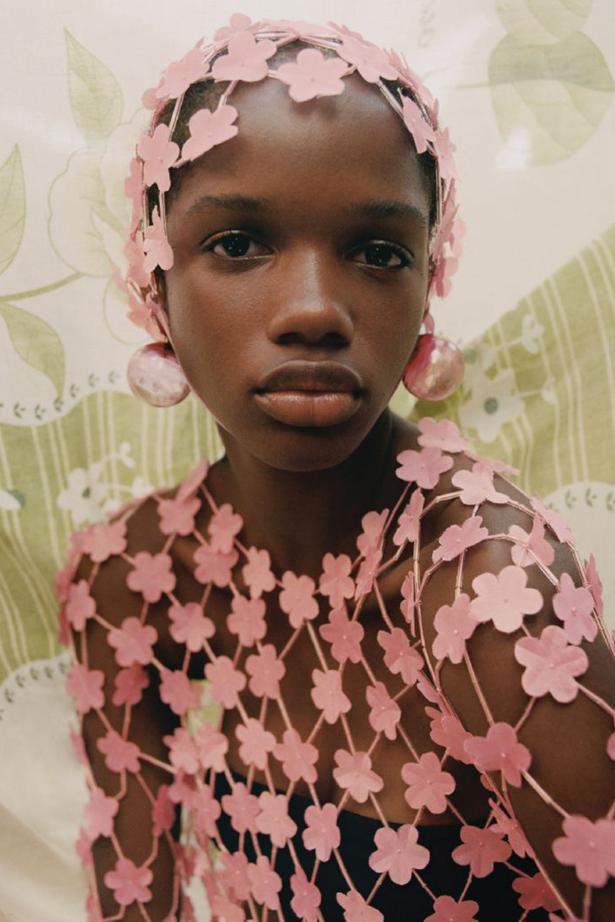 Thursday Sept. 30, 2021
TELEVISION
Spice Girls: How Girl Power Changed the World
While this three-part documentary doesn't interview the Spice Girls themselves, it is a trove of rare footage and a fascinating chart of the cultural phenomenon of the British pop group. Hear from the group's original manager (who was swiftly ditched early on), a hopeful who almost made it as part of the five, and a former hairstylist. Available to watch at 8:30pm, Monday October 4, on TVNZ 2.
Squid Game
The premise is simple: play a series of children's games, win, and brush aside your crippling debt. But as shell-shocked contenders soon find out in this terrifying South Korean horror-thriller, the gamble is on more than playground politics. Aesthetically, it's a beautifully vivid series (think Escher-esque mazes and wildly inventive props) sans the blood. Available to watch on Netflix.
Midnight Mass
A spooky new show to binge-watch this weekend, this slow yet engrossing series takes place in an isolated fishing village, and centres around a church community, a very enigmatic priest, and the concepts of faith and grief. Something of a slow burn, once it gets going you'll find it hard to look away. Available to watch on Netflix.
PODCASTS
Thought Pieces
Lit buffs, turn your attention to book publisher Mack's new podcast that's poised to explore "long-form writing at the intersection of art and literature". In its debut, renowned poet Eileen Miles reads their essay Vanishing, with Ben Lerner, Lynne Tillman and Collier Schorr tipped to feature in coming episodes.
Incredible Women
Retailer behemoth Net-a-Porter's podcast offers a wealth of stories from leading women, including model Ashley Graham and pop darling Charli XCX. Like listening in on a conversation between friends, it's a no-frills space for talking about anything from mental health to singer-songwriter Rina Sawayama sharing how she convinced the BPI to amend their outdated rules that made her ineligible for the BRIT Awards.
BOOKS
The Morning Star by Karl Ove Knausgaard
For those who invested themselves in the Knausgaardian universe of My Struggle, the new novel from the polarising Norwegian author, nine years after his magnum opus, is a departure into the uncanny as the challenges of everyday life for everyday people (a priest, a literature professor, an arts journalist, among others) slowly become worse once a bright, unnerving star appears in the sky. It's the start of a new, fantastical series from the famously candid realist.
Our Own Selves by Nadine Ijewere
Photographer Nadine Ijewere, at the age of 26, became the first Black woman to ever photograph the cover of Vogue. Her new monograph, Our Own Selves, is a showcase of her familiar style, lead with vivid displays and themes of identity and diversity. With this tome, as with all of her work, she is righting a history that failed to elevate women of colour. Published by Prestel.
Harlem Shuffle by Colson Whitehead
Ray Carney, a small-time crook and furniture store owner, is embroiled in a safe deposit box heist in the eighth novel from the author of The Underground Railroad and The Nickel Boys. The book's ordinary-Joe-turned-imperilled-con about-turn leads to a three-act crime thriller that gently nudges at the genre's will-they-won't-they formula without getting lost in it. It's a deft, dutifully narrated triumph from the double Pulitzer Prize winner.
BOOK AHEAD
Dua Lipa 2022
The pop icon's 2022 worldwide tour for her album Future Nostalgia is selling fast, so scoop up tickets quickly for your chance to see her at Auckland's Spark Arena next year on November 2 or November 3. Ticketmaster.co.nz
Share this: