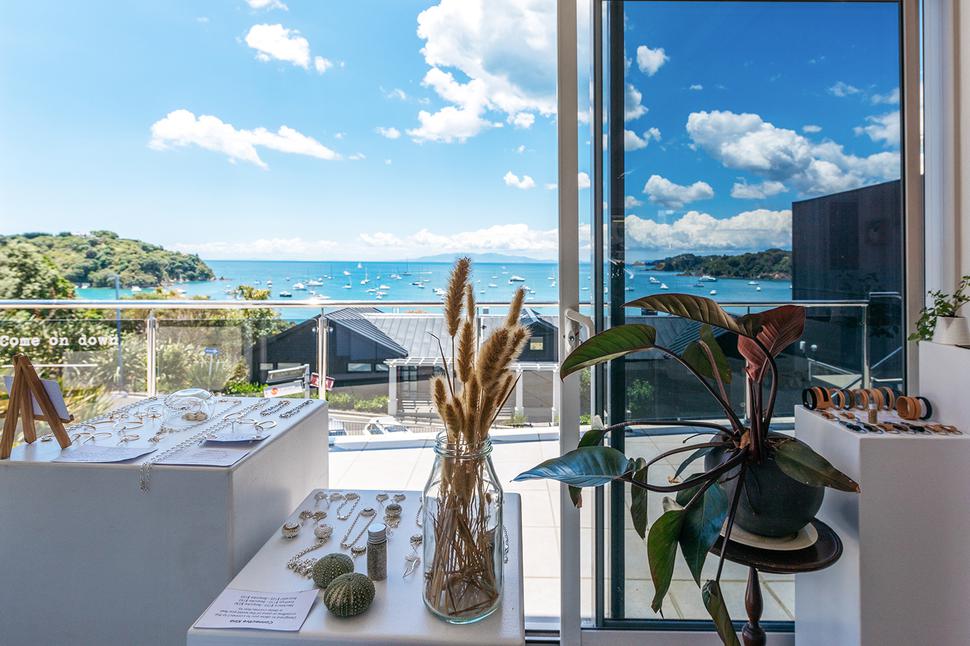 Favourite Finds on Waiheke Island
Get your island groove on this weekend and discover new places to eat, shop and play on Waiheke
Saturday Jan. 27, 2018
Waiheke Island is often described as the jewel in the crown of the Hauraki Gulf. This little island - only 92sq kilometres in area -  is home to a small, but growing, population of permanent residents and come summer, the destination for many holiday-makers seeking respite from Auckland and her big city ways. 
Arriving on the island is an experience in itself. The ferry ride across is picturesque - especially past the islands of Rangitoto, Motuihe, Browns and Motutapu - and one can't help but feel a sense of adventure as the ferry docks at Matiatia ferry terminal. From the windy tree-lined streets with cute little baches from simpler times, to extravagant multi-million dollar pads, the spectrum is an interesting mix.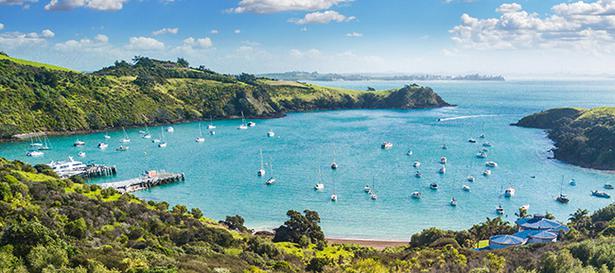 This variety is also reflected in the activities one can do when visiting Waiheke. On one end is fine-dining, boating around the bays and flying the skies in a helicopter, and on the other is a multitude of activities and experiences are more accessible to all. 
READ: Amanda Linnell's Favourite Spots Around Waiheke
Here is a snapshot of what you can do the next time you're on the island. 
EAT AND DRINK
You will be spoilt for choice on Waiheke. There are the well-known and higher-end establishments such as Mudbrick, Cable Bay, The Oyster Inn, Tantalus, Poderi Crisci and Casita Miro where great food is served with stunning views.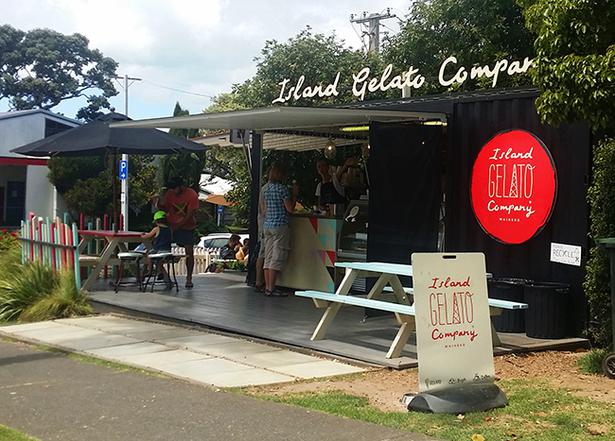 If you're after more every day or economical options, locals speak highly of these: Island Gelato (Oneroa) serves a fantastic selection of gelato, a good cup of coffee and a small selection of bagels with tasty toppings (try their Reuben or salmon & caper). Newcomer Two Fat Buns (Oneroa) is a gourmet burger bar offering big booty burgers or smaller burgers for lighter appetites.
Little Frog (Oneroa) is a little cafe focusing on healthier fare - you'll get salads, gluten-free galettes, smoothies, juices and turmeric lattes here. If the sight and smell of the ocean has you craving fish and chips, head to The Local for takeaways, or dine in with views of Oneroa Bay. 
Beyond the main township of Oneroa, you'll find Frenchot (Surfdale), a charming French cafe and bistro offering pastries, cakes and delicious savoury crepes, as well as moderately-priced meals with French influence.
READ: Jesse Mulligan Reviews The Shed at Te Motu, Waiheke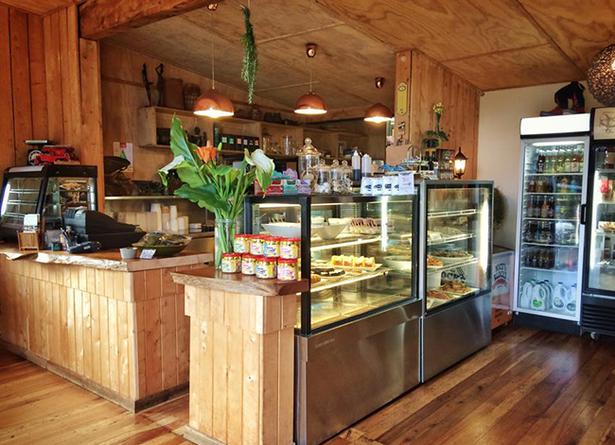 Timbuktu Nomadic Deli. Picture / Supplied

In Ostend, discover Timbuktu, described as a nomadic deli with cabinet food showcasing street food from around the world. You'll also get a mean sausage roll, good coffee as well as a selection of wholesome salads and take-home meals.

Up the road, Francos Italian Bakery (with excellent bread, filled rolls, pizza and delicious desserts) and next-door neighbour, The Caper Kitchen (with a changing lunch menu, bakery staples like sandwiches, pies, sweet treats and big juicy burgers), are worthy of a pit-stop.

The mainly South-American crew at Dragonfired are still cranking out delicious pizzas from their Little Oneroa spot, and this summer, a pop-up container at Onetangi.

The 'other side of the island' is how locals refer to the region beyond Onetangi, and Man O War is a favourite destination. In summer, French chef Nico Fini parks his Urban Escargot food truck next to the Man O War winery and dishes out pulled pork burgers, burritos and desserts to the punters. 

READ: Auckland Markets Worth Visiting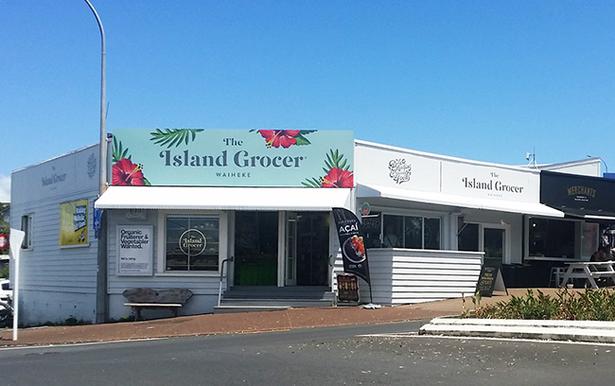 The other way you could do it is to pack a picnic and find a scenic spot under a tree or beside the beach, ideally both. When in Oneroa, stock up on supplies at the super cute Island Grocer. They have an excellent selection of bread, fine cheeses, dips, tasty nibbles, fresh produce and beverages. In Ostend, seek out RAW - a fresh fruit and vegetable grocery store with a fine selection of food provisions.
And whatever you do, don't miss the Ostend Markets - mix and mingle with the locals while filling the shopping bag with the delicious fare on offer. You can expect to find the famous Hungarian bread langos, locally-made sausages, empanadas, Turkish dips and nibbles, honey and loads more. 
READ: Tantalus Estate's New Brewers Lounge
SHOP
The Ostend Markets are unmissable, really. It's the place to meet local artisans including hat-makers, ceramicists, jewellery makers, sewers and knitters and artists selling their wares. It's a great place to pick up a keepsake to remind you of your time on Waiheke. Waiheke also has three op-shops if that's your thing - the SPCA shop near Palm Beach, New Hope in Ostend and Red Cross in Oneroa.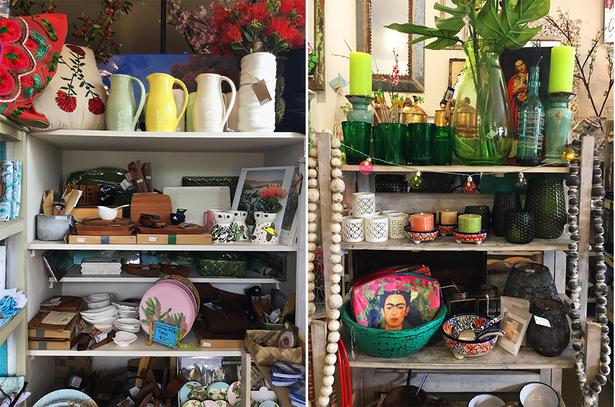 For an eclectic and colourful mix of homewares, gifts, jewellery, collectables and clothing, True Blue (Ostend) is one place to visit, and near impossible to leave without a purchase in hand. In Surfdale, the Eclectic Boutique stocks a well-curated selection of designer clothing and jewellery, as well as homewares and bespoke vintage restored furniture.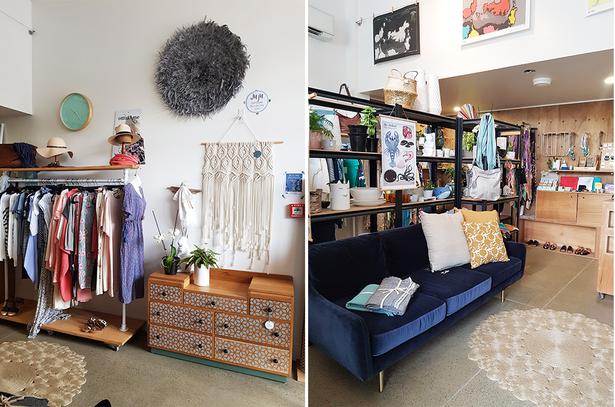 For serious retail therapy island-styles, head to Oneroa - otherwise known as 'town' with Waihetians - where most of Waiheke's shops are located. Veranda has gorgeous homewares and gifts, many sourced from local artisans. The Oyster Inn Shop stocks stylish clothing, footwear, bags, sarongs, and other such beach essentials.
Local designer Jyoti Morningstar's flagship We'ar store is just up the road, offering yoga and casual clothing made with ethical and sustainable values. A short stroll away is the Himalayan Trading Post - just follow the smell of incense, and you'll discover a trove of Buddhist books, flags and singing bowls amongst perfumes, essential oils, incense and bath salts, as well as clothing, all sourced from Tibet and India. 
READ: Why Festival Go-ers Are Flocking To Flamingo Pier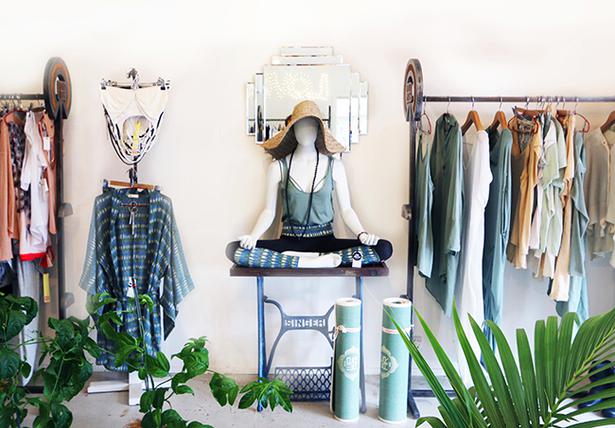 Timmy Smith specialises in bespoke jewellery such as earrings, lockets, pendants and bracelets, as well as blends of organic herbal tea sourced from India and Nepal. Wander through their light-filled store overlooking Oneroa Bay and pick something off the shelf. Or you can commission a piece of jewellery or unique tea blend for a more personalised keepsake or gift.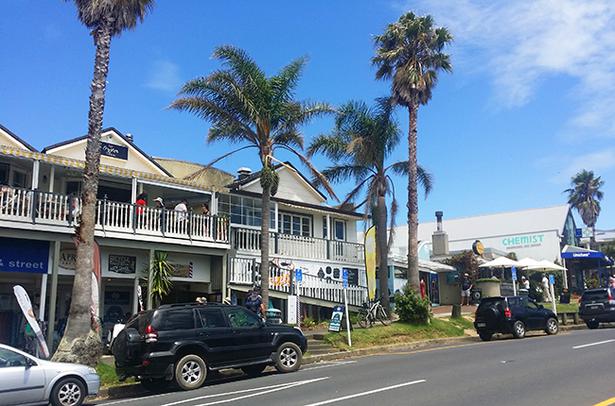 PLAY
Do your best to dedicate a good chunk of time to explore the outdoor beauty of the island. Waiheke has 133.5 kilometres of coastline, approximately 40 kilometres of which are beaches. The main ones are Oneroa, Onetangi and Palm Beach, with many more swimming spots dotted around the bays. Hiring a kayak or paddle-board from Kayak Waiheke - it's a fantastic way to explore the coastline and see a different side (literally) of the island.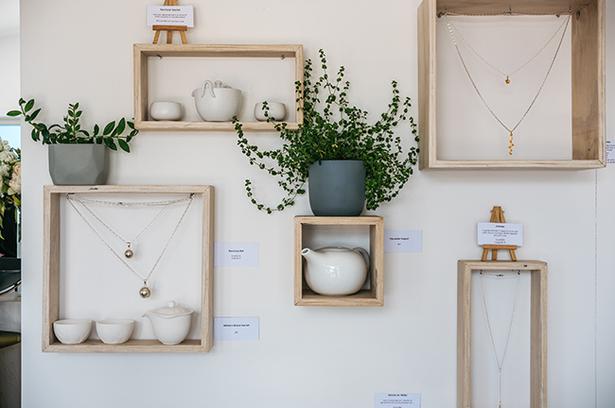 Biking on the island has become a popular visitor activity. Make sure you hire a good bike (Onya Bikes in Oneroa), ideally with a motor, as the roads are at times windy, hilly and narrow and you'll be thankful to have a bit of grunt when the going gets tough.
Te Ara Hura is an impressive 100km network of walking tracks, incorporating roads, farmland, native bush and coastlines, across Waiheke. This network gives you plenty of flexibility to choose the start and finish points, direction and distance. And best of all, you'll be taking in the best that Waiheke has to offer - spectacular scenery, lush native bush and incredible birdlife, cafes and vineyards, stunning beaches and friendly locals to guide you along the way. 
READ: New Opening: The Courtyard, Waiheke
Embrace the spirit of adventure with a horse-trek across farmland, native bush, coastal land or on a beach. You'll be treated to incredible views and depending on the tour you choose (Horseworx and Waiheke Horse Tours are two operators), you can also experience local Maori culture, visit a vineyard or enjoy a picnic in one of the many picturesque vantage points around the island. 
Share this:
More Culture & Travel / Going Places