Fun Things to Do This Long Weekend 20/10/16
There are plenty of art, film and fashion events to keep you occupied this Labour Day weekend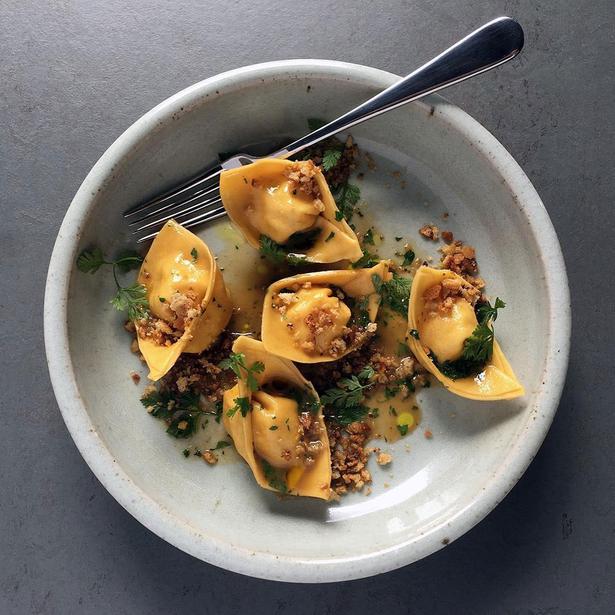 Thursday Oct. 20, 2016
1. There are plenty of new openings around town to keep you well fed this long weekend – why not try Morepork BBQ, Amano or K'Rd Food Workshop?
2. If you haven't already, head along to exhibition Intellectual Fashion Show 2016, which looks at the transformative power of clothing by exploring the work of the late NZ artist June Black. This Saturday also marks the launch of the Intellectual Fashion Show magazine catalogue ($30), with a discussion between show curators Sheridan Keith, Janie van Woerden and Doris de Pont from 3pm.
— Gus Fisher Gallery, 74 Shortland St, Auckland CBD, until November 5.
3. Get your pottery fix at the annual Morris & James Labour Weekend sale. As well as discounts on showroom stock, there will be one-off pieces for sale that have been collected throughout the year especially for the event. If you can't make it to Matakana, there will be discounts on the online store too.
— Morris & James, 48 Tongue Farm Rd, Matakana, October 21-24.
4. Spend your Saturday night getting inspired at the Rising Voices Youth Poetry Grand Slam. The annual event brings together the country's most promising young poets, who have spent the last seven weeks honing their skills at a series of workshops.
— Auckland Town Hall, 301-317 Queen St, Auckland CBD, October 22.
5. Photographer Fraser Chatham shows his latest works at Ceremony Grafton on Friday night. Head along to view the prints, which feature still life set-ups of paper, and enjoy a drink and nibbles.
— Ceremony, 7 Park Rd, Grafton, October 21.
6. Miss Crabb Live at the Len Lye Centre sees designer Kristine Crabb hold a fashion show at New Plymouth's Govett-Brewster Gallery. The show will be followed by a special dinner at Monica's Eatery, where Kristine will discuss some of her favourite pieces that she has created over the years.
— 42 Queen St, New Plymouth, October 21.
7. The Maori Portraits: Gottfried Lindauer's New Zealand opens at the Auckland Art Gallery on Saturday. The exhibition will put more than 120 works from Gottfried Lindauer on display, one of New Zealand's most prolific colonial painters.
— Auckland Art Gallery, Cnr Kitchener and Wellesley Sts, Auckland CBD, October 22-February 19, 2017.
8. Make the most of your day off on Monday with a trip to The Oyster Inn. Husband and wife duo Nathan and Jaimie Webster Haines will be on the decks providing afternoon entertainment — with the $10 cover charge including a complimentary house wine or tap beer on arrival.
— 124 Ocean View Rd, Oneroa, Waiheke Island, October 24.
9. Before you head to The Oyster Inn, be sure to pay a visit to Ostend cafe The Annex. With just a handful of tables, the friendly team serve delicious Island Coffee, beautiful teas and the most tempting patisseries you can imagine. The Annex is also a nurturing home for local artisans and creatives and regularly holds intimate workshops. For this weekend only, it is also part gallery with Needful Things, an exhibition of ceramics made by local artists Jane Burn, Bridgit Day, Tom Glass, Mahoney Jane Harris and Thea Ceramics.
— 10 Putiki Rd, Ostend, Waiheke, until 24 October, 9.30am-3pm. 
10. Iconic Marlborough winery Cloudy Bay has taken over Parnell bar and eatery 46 & York, offering a special four-course seasonal tasting menu and a selection of tapas created by chef Sam Mannering – all paired with the Cloudy Bay wines, of course. Find out more about the pop-up here.
— 46 Parnell Rd, Auckland, until November 16. To book, ph (09) 377 9675.
11. As part of the Korea Festival in Auckland, Academy Cinemas will be screening free Korean films this weekend. Very Ordinary Couple shows on Friday night, chronicling the tension post break-up of a couple who work in the same bank; followed by Green Days on Saturday, a coming-of-age tale about falling in love for the first time.
— Academy Cinemas, 44 Lorne St, Auckland CBD, October 20-22.
12. If you haven't quite had enough of The Real Housewives of Auckland, head along to see Louise Wallace in the play The Pink Hammer. Set at a women's only woodworking course, a male instructor takes over and chaos ensues.
— The PumpHouse Theatre, Killarney Park, Takapuna, until October 23.
13. To celebrate the release of their self-titled EP, Leisure will perform shows in Auckland and Wellington this weekend, including their hit Got It Bad as well as new tracks – just in time for summer.
— Crystal Palace, Auckland, October 21, and Meow, Wellington, October 23.
Share this: