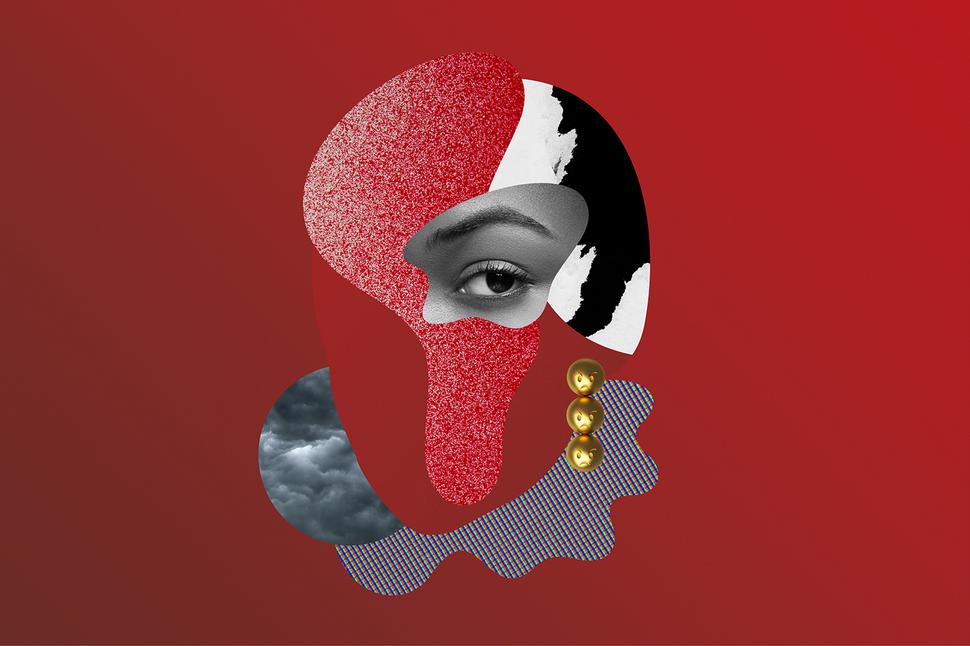 Attend A Retro Spy Film Festival & More Fun Things For The Weekend
Find thrills at the cinema and see an explosive new theatre production
Thursday June 2, 2022
See a play
Variously described as "a sparky exploration of racism, gender and social media" and something "guaranteed to make its audience think", Jasmine Lee-Jones' incisive play seven methods of killing kylie jenner follows Cleo, whose deep in a Tweet tirade over Kylie Jenner and her "self-made" title. Explosive, certainly, and a production that wends its way from internet culture to commentary. On now until June 18 at Silo Theatre. Tickets are available via iticket.co.nz
Listen to Te Kaahu O Rangi by Te Kaahu
Ōtautahi's Theia switches gears from her renowned party-starting alt-pop bangers with this stunning reo album of serene and soothing waiata. Her choral melodies, chilled guitar strums and the album's unmistakable Pacific flavour make for a nostalgia-tinged delight. Once you've had a listen, book to see Te Kaahu live at the Tuning Fork on Friday June 24. Tickets are available via Moshtix.co.nz
Have a laugh
Australian comedian Rhys Nicholson, who won Most Outstanding Show at this year's Melbourne International Comedy Festival, brings his award-winning jokes to the Q Theatre this weekend for one night only. Friday June 3 at 7pm. Book now, laugh later. Tickets are $34-$39 from Qtheatre.co.nz
Tune in to Pretty Good for a Girl Band by Teen Jesus and the Jean Teasers
This punchy blast of catchy pop-punk from across the Ditch takes aim at misogynist attitudes and patriarchal gatekeeping and hits the bullseye with its grunged-up guitars, anthemic shout-along choruses and a wonderfully subversive irony. Pretty good? Nah. It's bloody brilliant.
See 7 Days live
Ever wanted to see 7 Days live, or peer behind the comedy curtain? Join host Jeremy Corbett with Paul Ego, Dai Henwood, Justine Smith, Josh Thomson, Laura Daniel and Ben Hurle for a live show that blends stand-up with an unedited 7 Days show. Saturday June 4 at the Bruce Mason Centre, Takapuna; Saturday June 18 at the Michael Fowler Centre, Wellington. Tickets are available via Ticketmaster.co.nz
Watch a twisty mystery
Catch up on retro spy classics over two weeks with Academy Cinema's I, Spy Film Festival, from Alfred Hitchcock's 1946 thriller starring Cary Grant and Ingrid Bergman, Notorious, to three days of Sean Connery with Dr. No, From Russia With Love, and Goldfinger. There's also Jean-Luc Godard's crime drama Breathless, and spy spoof Austin Powers.
See a French film
Say bienvenue to French cinema this month with this culture-filled festival. There's A Mermaid in Paris, a self-explanatory title with a plot that's part love story, part siren fantasy; psychological thriller Madeleine Collins; star-studded retirement village saga The Villa; and family drama Another World (which, not insignificantly, boasts a 100 per cent rating on Rotten Tomatoes). On now until July 27. Discover the full programme at Frenchfilmfestival.co.nz
BOOK AHEAD
Be wowed by a lot of wearable art
A PSA for fashion lovers: After last year's cancellation, the World of Wearable Art Awards Show is returning with avant-garde looks and more-is-more ensembles poised to walk down the runway from September 29 to October 16. TSB Arena, 4 Queens Wharf, Wellington Central. Tickets are $50-$255 and are available via Worldofwearableart.com/tickets
Wine and dine with Hans Herzog
An event to mark in your calendar is 'A celebration of craftsmanship with Hans Herzog' at the Park Hyatt Auckland on June 16. The revered Marlborough winery is known for its commitment to organic growing, and its biodiverse single orchard vineyard produces high-quality, low-intervention natural wines that we're big fans of at Viva. Hans Herzog is introducing its brand-new noble grape variety to Aotearoa, and the event will see winemakers Hans and Therese Herzog personally share their new wine, and take guests on a journey through their artisan wine varietals. Guests will enjoy an evening of food and wonderful wine, beginning with a drink at Park Hyatt's rooftop bar Waka (here's to more rooftop bars!) and a four-course dinner at Onemata. Make a weekend of it and take up one of the hotel's staycation packages. Thursday, June 16, $300 per person, contact 09 366 2500 or email phauckland.restaurants@hyatt.com to book.
Share this: