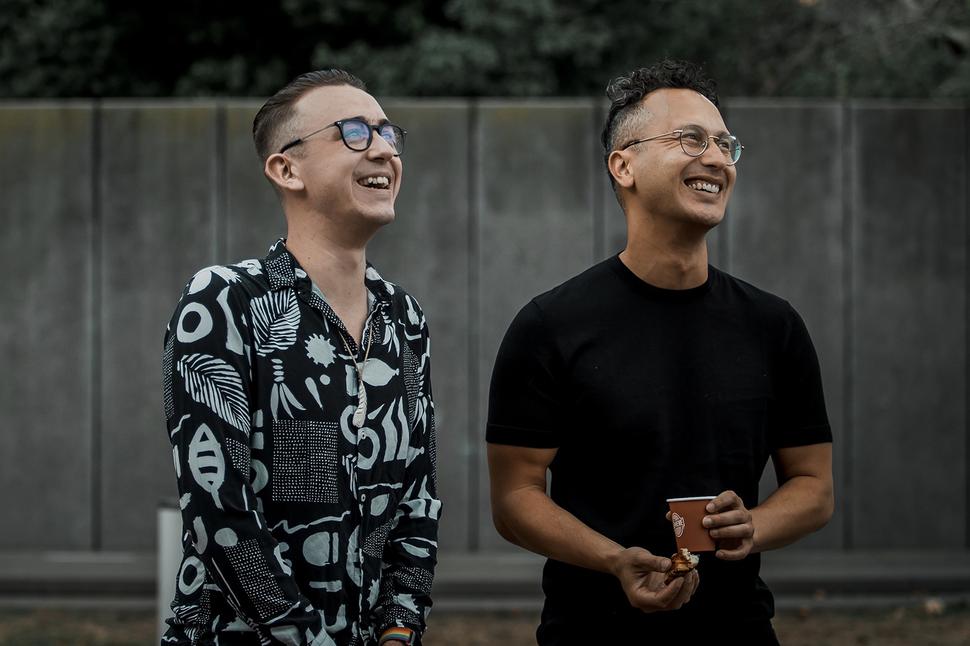 Sashay Away At Auckland Pride Fest, Dance At Flamingo Pier & More Fun Things For The Weekend
There's a refreshingly lovely Layplan pop-up, and events served with a side of sass
Thursday Feb. 4, 2021
Treat your wardrobe at the Layplan pop-up
Open now until March 30, local label Layplan will have a pop-up in Wynyard Quarter for you to don its dresses and take home one or many treasures. Make hast for fun, too: The store is delightfully vibrant, with rainbow-tiled carpets, squiggly tables and lashings of colour.
Wednesday to Friday from 10am to 4pm, and Saturday from 10am till noon. 70 Daldy St, Wynyard Quarter, Auckland.
Have cocktails, eats and beats in Mission Bay
From 3pm to 6pm every Saturday until the end of February, Azabu's Roku Gin Garden will be a hub of delicious summer cocktails, music (DJs include Bobby Brazuka, Hudge, Frank Booker, Manual Bundy, Junior and Chip Matthews, to name a few) and fine fare.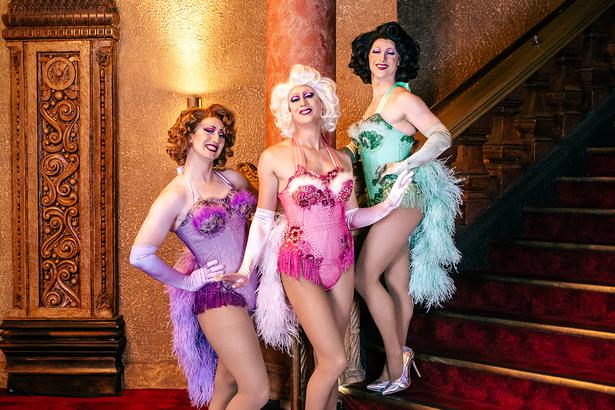 Relax with a tipple this long weekend, and soak in the scenery. 44 Tamaki Drive, Mission Bay, Auckland.
Celebrate the golden moments
To mark their golden 50-year anniversary, the Dowse Art Museum has taken a literal approach to its festivities, opening an exhibition replete with yellows, golds and ochres, all plucked from their collection of artworks.
Titled Fool's Gold, it's a celebration of an occasion, but it is also a shimmering exploration of the ways in which we assign value — be it cultural, money or historical. Take a peek at some of the gallery's prized possessions like a true chrysophilist. On now until May 16. The Dowse Art Museum, 45 Laings Road, Hutt Central, Lower Hutt.
Dance under the canopies at Flamingo Pier 2021
Waiheke's forest fest is on for another year, with tickets still on sale for Monday's encore. Snap them up quick (there are only 100 tickets left) and make your way to the island for a stellar line-up that includes K2K, Leisure, Chaos in the CBD, Frank Booker, Misa, Noa Records and more. Flamingopier.net
See a Tarantino festival
The unique (and often violent) films of Quentin Tarantino will be on show at Event Cinemas from this weekend. There's Kill Bill Volume One and Two, neo-noir thriller Pulp Fiction, diamond hiest Reservoir Dogs, war film Inglourious Basterds and Spaghetti Western Django Unchained. February 1 to March 12. On at Event Cinemas Albany, Newmarket, Queen St and Wellington's Embassy Theatre.
Join a conversation with painter Emily Karaka
Emily Karaka, whose exuberant paintings are featured in the landmark Toi Tū Toi Ora exhibition, will be in conversation at the Auckland Art Gallery this Saturday, February 6, from 2pm to 3.15pm.
Meet at the North Atrium for a rivetting talk on Te Tiriti o Waitangi, land and cultural claims, guardianship and the environment. Wellesley St East, Auckland Central.
Visit Areez Katki's new exhibition, Thieves' Market
The artist and writer's intricate beadwork is on display now until Saturday February 27 at Christchurch's The National, presented in association with Tim Melville Gallery. 249 Moorhouse Avenue, Christchurch.
AUCKLAND PRIDE FESTIVAL 2021
This year's Pride Festival runs from now until Sunday February 28. See sparkling events this weekend, and plan ahead for these upcoming highlights from the extensive, sensational programme.
Experience the power of the spoken word
Wit, sass and the profound will coalesce at the Ngā Hinepūkōrero — Spoken Word Poets performance this Waitangi Day.
Head to the Auckland Auckland Art Gallery's South Atrium to hear four Māori Grand Slam winners, Arihia Hall (Te Arawa, Ngāti Tuwharetoa, Ngāti Tukorehe), Terina Wichman-Evans (Ngāpuhi, Ngāti Whātua, Te Aupouri), Manaia Tuwhare-Hoani (Ngāti Wai Ngāpuhi) and Matariki Bennett (Te Arawa), and their powerful locutions.
Saturday February 6 from 3.30pm to 4pm. Wellesley St East, Auckland Central.
Check out an online exhibition celebrating queer, Black and Indigenous pioneers
From February 3 to February 28, Icon, presented by Same Same but Black, will be available to view online at samesamebutblack.co.nz. Each day a different icon will be showcased on the platform, which functions as a veritable creative smorgasbord that's part photography exhibition, part podcast series, part live stream pop-up event.
Tune in on February 19 for its panel discussion, via Facebook Live, for an educational chat about the images and stories carefully curated for the exhibition.

Watch newly released Rūrangi
Winner of the Best Feature award at San Francisco's Frameline LGBTQ+ Film Festival, the much-touted transgender "triumph" Rūrangi is making its domestic debut this week.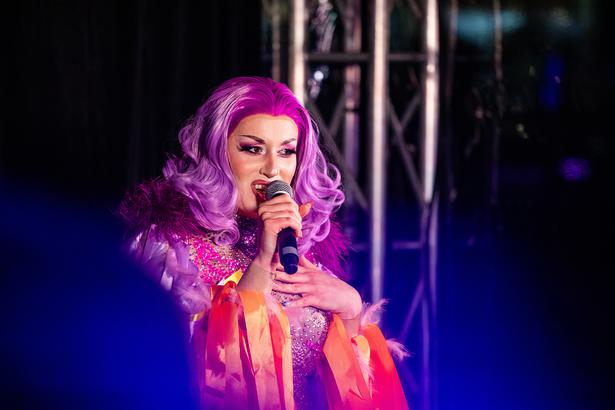 See its stars Elz Carrad and Arlo Green on the big screen at cinemas across the city.

Be dazzled at the divine Dragons Diva Den's Pride Special
The Civic's Wintergarden is poised for a shimmering night of lip syncs and drag as Ms Lady B, Lady Trenyce Bhone, and Adena Delights take over the central city locale for two nights only. Style and a generous side of sass will mark the night as the trio transform Green MP Chlöe Swarbrick, The AM Show's Aziz Al-Sa'afin and Shortland Street's Kura Forrester and Scott Smart into drag divas on stage.
Tickets range from $27 to $32, and are available via Ticketmaster. Friday February 5 and Saturday February 6, at 8pm. Corner of Queen St and 269-287 Wellesley St West.
Hear the pop melodies of Les Femmes
Miss Manage, Miss Givings and Miss Demeanor are taking the stage for a cabaret spectacular, accompanied by a seven-piece band. Songs by The Supremes, The Pointer Sisters, The Pussycat Dolls and the Spice Girls are scheduled for their slick repertoire.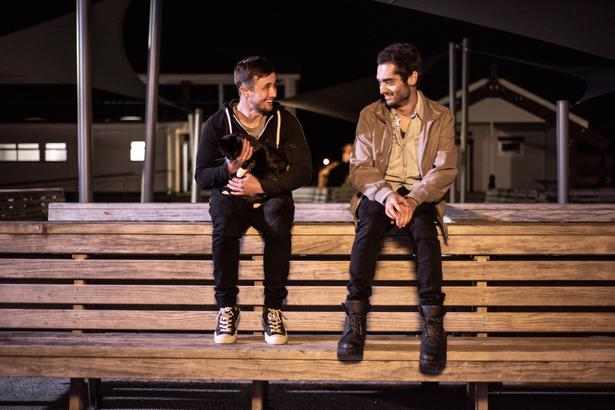 Friday February 12 and Saturday February 13, at 7.30pm. Tickets range from $35 to $45, and are available via Ticketmaster.
Attend a lit fest
The Samesame But Different Literary Festival's 2021 programme is a celebratory, expansive trove of events studded with 20 queer writers and their works. There's also two gala evenings to attend, panel talks, workshops, lectures and readings, and a poetry speakeasy for keen bibliophiles.
The programme is free, and runs from Wednesday February 10 to Sunday February 14 at the Ellen Melville Centre. See samesamebutdifferent.co.nz for the full programme. 2 Freyberg Place, Auckland Central.

Join a walking tour
Be at Ponsonby's Studio One on Saturday February 13 at 3pm or Tuesday February 16 at 6pm for a free guided heritage tour, titled Queer Herstory/History/Our Stories, of the queer spaces that have offered safe places for the LGBTQIA+ community along K Rd.

Join the Auckland Pride March and make for a party
Start at Albert Park before moving down Bowen and Victoria Streets, up Queen St and through Waharoa. Your final destination: Aotea Square for the Auckland Pride Party, an energetic mix of queer acts, food trucks and more, hosted by Hugo Grrrl and Miss Geena, and headlined by DJ Half Queen and rapper Randa.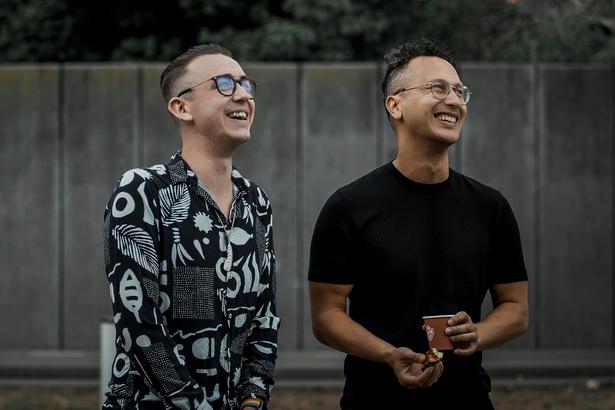 The March begins on Saturday February 27 at 4pm; the party at 6pm at Aotea Square. Check out aucklandpride.org.nz/march for more information.
See the Auckland Pride Festival's website for the full programme, filled with more than 200 events.
Share this: