Go To Space Island, Read Some Burning Questions & More Fun Things For The Weekend
Explore Broods' future-R&B album, find illumination in Margaret Atwood's new essay collection, and make for Matiatia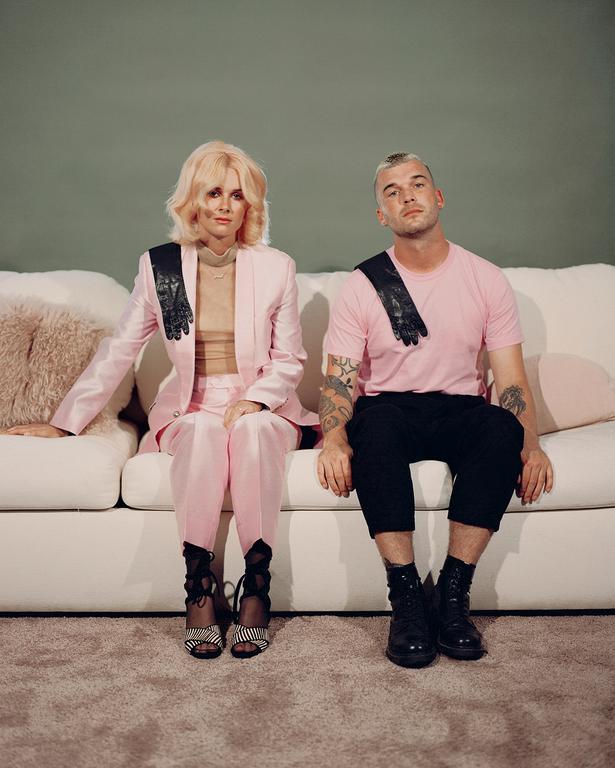 Thursday March 3, 2022
Shop the Pera May x Wellington City Mission collab
Local designer Pera May has teamed up with the Wellington City Mission for a collaboration aimed to "promote solidarity in slow fashion". Grab a tote and make for the designer's new pieces alongside a wonderful range of secondhand ensembles. From March 5 at Wellington City Mission, 180 Taranaki St, until March 12th or until sold out.
Listen to Space Island by Broods
Nelson's brother/sister duo rocket into the grief of the heartbroken on their heavily future-R&B-inspired fourth album that will bring a tear to your eye in its quieter moments and have you dancing along to a divorce banger when it really takes off.
Read Dressed: Fashionable Dress in Aotearoa New Zealand 1840 to 1910, by Claire Regnault (Te Papa Press, $70)
In this lush thematic tome shortlisted for this year's Ockham NZ Books Awards, Claire Regnault, senior curator, New Zealand Culture and History at Te Papa, charts European dress from 1840 to the early 1900s in a melding of "social history, material culture and local history". Informed by an array of museum collections (particularly Te Papa's), it's a sumptuous exploration of consumption and the pageantry of 19th-century fashion in Aotearoa.
Read Margaret Atwood's Burning Questions (Penguin, $48)
The Booker Prize-winning author's new collection of more than 50 essays is an erudite undertaking to answer some burning questions, "subjects that still occupy my shrinking brain: 'women's issues', writing and writers, human rights." For those interested in the pressing issue of today from the once titled "prophet of dystopia", it's a fascinating read.
Try some award-winning local gin
Three local brands have scooped major prizes at the World Gin Awards 2022. Awildian's Coromandel Dry Gin took out the top prize for World's Best Classic Gin. The judges praised the Thames spirit for its citrus aromas of tangerine, orange and lemon, its "refreshing" juniper and herbal notes and sweet floral notes, calling it "so interesting and well balanced".
Awildian is produced by geographers and conservationists-turned-distillers Paul Schneider and Daniela Suess of the Coromandel Distilling Company in Thames. Their flagship Awildian Coromandel Dry Gin, as well as Awildian Old Tom M?nuka Gin, were named in the top 10 New Zealand gins for 2021, an accolade that's now been reflected on the world stage. They also make a mean blue gin, its vibrant hue derived from butterfly pea.
Also recognised in the global awards was Cardrona Distillery's 'The Source' Pure Cardrona Gin, which won a silver award. Queenstown's Broken Heart Original Gin was named the best New Zealand London dry gin.
Tour Sculpture on the Gulf
Sculpture lovers should make for Waiheke Island for the biennial Sculpture on the Gulf exhibition, with an array of impressive works from 31 artists decorating the Matiatia Coastal Walkway from Friday March 4 until March 27. Wend your way down the island's coast, and visit the accompanying exhibition of smaller sculptures at Waiheke Community Art Gallery. Monday to Thursday 10am to 4pm, Friday and Saturday 9am to 6pm, Sunday 9am to 4pm. Entry $15pp. For more information visit Sotg.nz.
Commemorate the history of Banaba
Banaban scholar and artist Katerina Teaiwa's unmissable exhibition Project Banaba: The untold mining history of Banaba Ocean Island, tells the history of Banaba (Ocean Island), whose entire population had to relocate in 1945 when the island was destroyed by phosphate mining. The exhibition is joined by Te Kaneati, a community-led exhibition celebrating the Banaban community in New Zealand. Open from Saturday March 5 until May 29, 10am to 4.30pm. Te Uru Waitakere Contemporary Gallery, 420 Titirangi Rd, Titirangi.
Check out Hilma af Klint: The Secret Paintings at City Gallery Wellington Te Whare Toi
There's still time to see the kaleidoscopic work of this groundbreaking Swedish artist. An exhibition that has graced the capital's City Gallery Wellington over summer, Hilma af Klint: The Secret Paintings is on until March 27. Buy tickets now, or enter to win Viva's competition to experience it in style! City Gallery Wellington Te Whare Toi, Te Ngākau Civic Square, Wellington.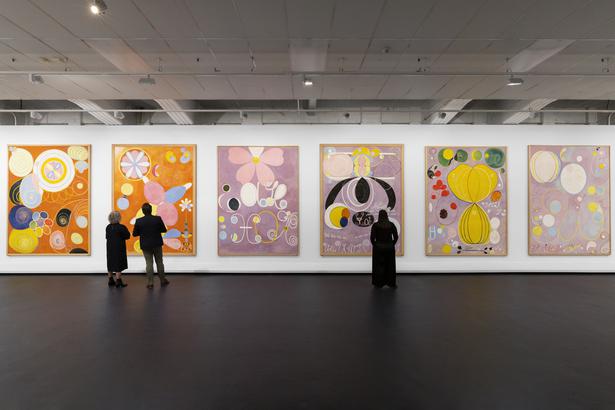 Watch The Dropout
Amanda Seyfried plays founder of Theranos Elizabeth Holmes in this new limited series charting the spectacular rise and fall of the medical testing start-up and its biotech entrepreneur. It's notably adapted from the podcast by Elizabeth Meriwether, who created the 2000s sitcom New Girl. Available to watch on Disney Plus.
Join an online yoga class
Fat Yoga is back with an online programme that's a perfect, welcoming offering for first-time and experienced yogis alike. Bookings are open for Tuesday March 15 and Tuesday March 29 at 7pm ($10 per class). Fatyoganz.com
Share this: