Fun Things to Do This Weekend 03/08/17
A night of champagne extravagance or a chill afternoon with beers — there's something for all moods this weekend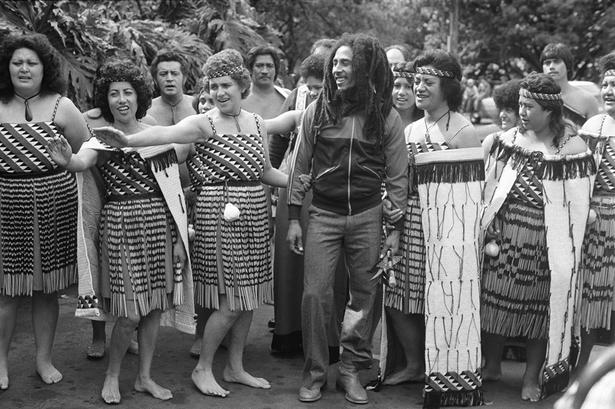 Thursday Aug. 3, 2017
1. AK.75-85 Exhibition
From Bob Marley to Auckland band the Screaming Meemees, AK.75-85 captures a decade of local and visiting international musicians in black-and-white glory. The latest exhibition of documentary photographs from legendary music scribe and snapper Murray Cammick will offer a portal back in time to the Auckland music scene of the late 70s and early 80s.
• Black Asterisk, 10 Ponsonby Rd, Ponsonby, until August 22.
2. Clicquot in the Snow
For a night out in your finest threads along book in for Veuve Clicquot's Clicquot Gala, the official closing party at this year's Clicquot in the Snow champagne festival in Queenstown and its surrounds. The Winehouse in Gibbston is being transformed into a Rosé Winter Carnaval for an evening of dancing to music by Boh Runga and Jason Kerrison and a DJ set, along with a steady stream of bubbles.
• The Winehouse, Gibbston, Queenstown, Saturday August 5, 7:30-10:30pm. Tickets $180 from Clicquotinthesnow.co.nz
3. Lela Jacobs and Jimmy D sale
Designers Lela Jacobs and Jimmy D are having their end-of-season sale this weekend, with most pieces at least 50 per cent off. It could be the perfect opportunity to pick up a statement look for this month's New Zealand Fashion Week.
• The Keep, 504 K Rd, Friday August 4, 10am-7pm, Saturday August 5, 10am-5pm, Sunday August 6, 11am-4pm.
4. Crafted with Joy Jamaican Pop-Up
The Deck at Ostro has been transformed into a breezy Jamaican-inspired pop-up from Appleton Estate called Crafted with Joy, which is kitted out with rattan, palms and plenty of reggae. On offer are rum cocktails and a tasting menu of Caribbean comfort food prepared by Jamaican chef Larry Clarke.
• 52 Tyler St, Britomart, until Saturday, August 5, lunch and dinner. Limited tickets available at iTicket.co.nz 
5. Auckland Restaurant Month
Auckland Restaurant Month is officially underway, so it's time to check out the full programme of events and dine out on the special discounted menus on offer. This weekend's events include Scarecrow's Famous Movie Foods Night — a five-course dinner with each dish taken from a film: Ratatouille, Forest Gump, Eat Pray Love, Bridget Jones' Diary, Eat Drink Man Woman, The Godfather and Harry Potter. Dishes include the likes of shrimp gumbo and spaghetti with meatballs, and dressing up is encouraged.
• 33 Victoria St East, Auckland Central, Saturday August 5, 7-10pm. Tickets, $75, at iTicket.co.nz
6. The Story of Your Morning Cup Exhibition
The latest photo exhibition from Josh Griggs, The Story of Your Morning Cup, spotlights fair trade coffee operations in Papua New Guinea. Take in the images at Kokako's new roastery in Mt Eden on Friday and Saturday mornings over a coffee or tea, and remember to be eco-friendly and BYO cup.
• 9 Charles St, Mt Eden, Friday August 4 and Saturday August 5, 8-11am. Free entry.
7. Bespoke Retro Pop-Up
Put some groove into your living room by taking home one of the old-school designs at the Bespoke Retro Pop-Up in Ponsonby Central. Created by ex-fashion designer Richard Moore, seats from the 50s and 60s have been given new life thanks to artfully applied velvet, vinyl and candy coloured piping.
• Until August 13, Ponsonby Central, cnr of Richmond Rd and Ponsonby Rd.
8. Stone Soup Syndicate Fundraiser
For an afternoon session of bites, booze and beats head to Stone Soup Syndicate's fundraising party at Welcome Eatery this Sunday. On offer are coffee cocktails from Coffee Supreme, beers from Beer Jerk, Deep Creek Brewing Co. and Urbanaut Brewing Co. and North Canterbury wines from Tounge in Groove, alongside organic, free range and vegan fare from Clubsandwich project, neatcakes, Nanam Eatery and Ginny Grant. Cash Only. The event also launches its latest issue. 
• 181 Grafton Rd, Grafton, Sunday August 6, 2-6pm. 
Share this:
More Culture & Travel / Going Out