Fun Things to Do This Weekend 04/05/17
From live theatre to the comedy festival, there's lots to keep you busy this weekend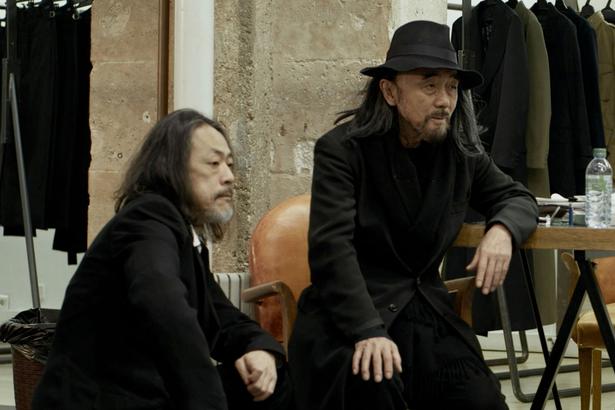 Thursday May 4, 2017
1. Yohji Yamamoto: Dressmaker
"I don't want to talk. I put all my emotion into my clothing, so my clothes talk." Be sure to catch a rare glimpse into the fascinating life of one of the world's most elusive fashion designers, Yohji Yamamoto, in one of the standouts from this year's Resene Architecture and Design Film Festival.
Yohji Yamamoto: Dressmaker explores the iconic Japanese designer's creative mind, his process of working with his loyal team from conception to backstage at his runway shows in Paris, and features compelling interviews with his mother (who raised Yohji as a solo parent), and some of his first buyers, including 10 Corso Como's Carla Sozzani (sister of the late Italian Vogue editor Franca).
• Yohji Yamamoto: Dressmaker, Saturday, May 6, at 7pm and Sunday, May 14 at 2:30pm. For tickets, visit rialto.co.nz
2. Amadeus
The Auckland Theatre Company has taken on Mozart musical Amadeus for its latest production, on at the ASB Waterfront Theatre until May 17. Featuring costumes by fashion designer Adrian Hailwood, direction by Oliver Driver and starring Morgana O'Reilly, Michael Hurst, Laughton Kora, Byron Coll, Kura Forrester, young opera singer Madison Nonoa and leading NZ dancer and choreographer Ross McCormack, this show is destined to be one of the year's best.
• 138 Halsey St, Wynyard Quarter. For tickets, visit atc.co.nz
3. ComicFest
Wellington City Libraries celebrates this weekend's global Free Comic Book Day with something for all ages. There are workshops with Sarah Laing and Dylan Horrocks, a look back at almost 100 years of New Zealand comics, a talk from a Thunderbirds Are Go director and production designer, panel discussions and a cosplay competition. All events are free. 
• From 9.30am, Saturday May 6. Visit Wcl.govt.nz
4. Cotto pop-up
Open from today for only 12 weeks, we recommend making a date asap for this pasta pop-up from chefs Hayden Phiskie and John Pountney (ex The Refreshment Room and Delicious), inside bar 69 on K Rd.
• 375 K Rd, Tuesday to Saturday, 5pm-11pm. Visit @cotto_krd
5. Mary Kisler: Rodin's The Kiss
Auckland Art Gallery senior curator Mary Kisler presents a short talk on The Kiss, one of the best known sculptures by Frenchman Auguste Rodin which is currently in New Zealand as the centrepiece of The Body Laid Bare: Masterpieces From Tate exhibition.
Travelling beyond Europe for the first time in its existence, the marble sculpture (1901-4) which depicts adulterous lovers Paolo Malatesta and Francesca da Rimini from Dante's Inferno, is one of three full-scale versions Rodin created. See it before the exhibition ends on July 16. 
• Level 1 exhibition spaces, Auckland Art Gallery, cnr Kitchener and Wellesley Sts, Sunday May 7, 1pm. Exhibition entry applies. 
READ: What Nudes Tell Us About Ourselves
6. The Chills
One of our favourite New Zealand bands playing a rare show at one of our favourite New Zealand hotels? Sounds like a Heavenly Pop collaboration to us. But if you can't make it along to the Sherwood in Queenstown this weekend to see the Chills play their "Vigorous and Far-Reaching Tour", there are still a few other dates left, in Mt Maunganui, Raglan and Auckland. The latter three shows have Anthonie Tonnon in support. 
• 554 Frankton Rd, Queenstown, Saturday May 6, 8pm. Tickets $40 at Undertheradar.co.nz 
7. Coaching Talks at Waiheke Library
Use your weekend for self-improvement with the help of six free coaching sessions on both Saturday and Sunday at Waiheke Island's library. The coaches, from Island Coaches Collective, will each offer a unique approach to personal discovery and development during their 20-minute talks.
Featured are Rosie Walford, Brigit Rozestraten, Mel Burdett, Leslie Hamilton, Louise Marra and Annalise Roache, who'll cover topics including exploring your purpose, self-management, mid-life balance, relationships, happiness and life.
• 133/131 Oceanview Rd, Oneroa, Waiheke Island. 10.30am-1.30pm, Saturday May 6; 1pm-4pm Sunday May 7.
8. Rose Matafeo
If you're quick, you might be able to snap up tickets to Kiwi comedian Rose Matafeo's last two New Zealand International Comedy Festival shows this weekend. Back from the UK for the festival, Rose's new show — Sassy Best Friend — is  "inspired by her favourite film heroes and terrible taste in movies". 
• The Basement, Lower Greys Ave, Auckland City, Saturday May 6, 5pm and 7pm. Tickets $30 at iTicket.
9. Pop Marbles 
Huge interactive marble run Pop Marbles has moved to the New Lynn Library Plaza until May 10, when it moves to Mangere Town Centre. When marbles are released into the run, participants can create their own unique composition using pre-recorded native birdsong. The piece is made of moveable white pieces, attached to the installation by magnets, so they can be moved around. As marbles cascade down, sensors are triggered and sounds are produced.
• 3 Memorial Dr, New Lynn, 9.30am-5.30pm New Lynn Library Plaza, New Lynn
LOOKING AHEAD
Events later in the month to book and look forward to
Green Day Revolution Radio Tour, May 13 and 14
Swan Lake by Moscow Ballet 'La Classique', May 13
Twin Peaks Mondays 8.30pm, SoHo, from May 22, encores Sundays 9.30pm
Share this: