Couch Concerts, Writers' Fests & More Fun Things For The Weekend
Don't miss the chance to meet leading wordsmiths or snap up special one-off garments from some of the coolest local brands today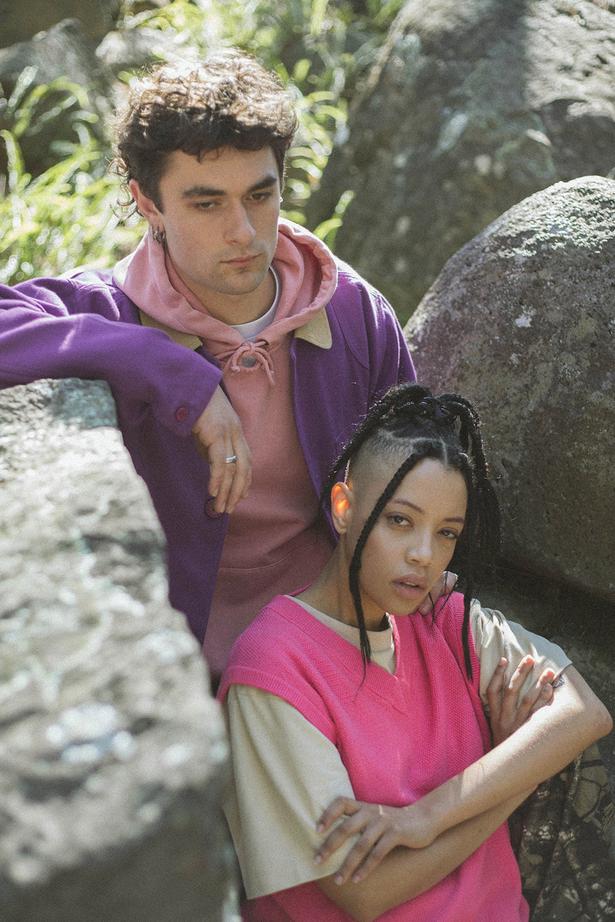 Thursday May 6, 2021
Head to Checks Downtown
To celebrate the forthcoming release of their winter 2021 collection, fashion label Checks Downtown will be running a one-night-only preview of these anticipated pieces, including a considered purple Barn Coat and watermelon-esque flannels, plus the chance to shop archive garments and one-off samples. Tonight, Thursday May 6, from 5pm to 8pm. Checksdowntown.com. 84 Pitt St, Auckland. 
Take to the ballet
Watch the next generation of dancers from the Royal New Zealand Ballet arabesque and pirouette in this year's iteration of Giselle, a girl-meets-boy tale of hidden betrothal and heartbreak from directors Ethan Stiefel and Johan Kobborg. Wednesday May 12 to Wednesday June 9. Six locations across the country.

Visit the Dunedin Writers & Readers Festival
Dunedin's lit fest kicks off today with good books, workshops ranging from a writer's guide for beginners to penning romance, and an assortment of talks with esteemed writers like Becky Manawatu (Auē) and Rose Carlyle (Girl in the Mirror). Thursday May 6 to Sunday May 9. Various locations across Dunedin.
Make the most of Eat Drink Love Ponsonby
A coterie of Ponsonby's fine establishments will be offering special menus priced at $25 and under, $25-$50 and $55 or more for the month of May. Sample a cocktail, try a new brunch spot or visit an icon of the area in support.
Go to a sample sale
Snap up press samples, past-season garments, archive pieces and special one-offs at the Penny Sage sample sale in Auckland this Saturday, May 8, from 10am to 4pm. Pennysage.com. 6a Kirk St, Grey Lynn.
Shop at the Dandie Store market day
Make tracks for Mt Maunganui's beloved store, which will have a sundry of samples, vintage finds and homewares available to purchase this weekend as part of its two-day-long market. Dandiestore.co.nz. 375 Maunganui Road, Mt Maunganui.
Listen to a couch concert
New online radio station Kick, which launched on iHeartRadio in April, has teamed up with Samsung for a series of Kick Couch Concerts in celebration of NZ Music Month. Tune in for its first act, five-piece indie band The Butlers, today, Thursday May 6, exclusively on Kick's Instagram, Facebook and Youtube channels, and discover new and emerging Kiwi artists every Thursday this month.
Make for the Auckland Writers Festival

If you haven't secured tickets to the country's leading literary event, there's still time. The festival, which begins next week, has an unsurprisingly stellar line-up including Chinese artist and activist Ai Weiwei and Japanese phenomenon Kazuo Ishiguro (both hailing in via livestream), English writer Neil Gaiman and a raft of New Zealand talents (think Hinemoa Elder, Dick Frizzell, Patricia Grace and Monique Fiso). May 11 to May 16. Writersfestival.co.nz. Aotea Centre, Auckland City.
BOOK AHEAD
Indulge in cabaret
Accompanied by a 14-piece orchestra, performer Yulia will be channeling French cabaret star Edith Piaf in Edith Piaf à L'Olympia à Paris, the first show announced as part of the 2021 Auckland Live Cabaret Season. Revel in the theatrics, and keep your eyes peeled for the full programme launching on Monday May 17. The Civic on July 3. Tickets range from $79 to $125. Cnr of Queen St and 269-287 Wellesley St West, Auckland.
Share this: