6 Fun Things to do This Weekend 07/07/16
From Maori film to vegan food, there's plenty to keep you entertained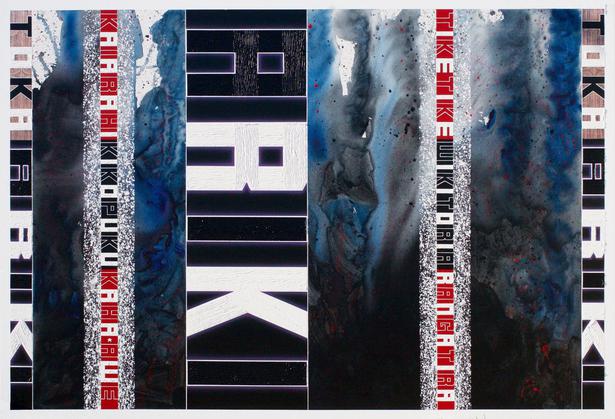 Thursday July 7, 2016
1. Two new exhibitions have opened at Gow Langsford Gallery this week, both worth visiting: Exodus by Darryn George at the Lorne St gallery, and group exhibition, Oceania, on Kitchener. Focused on the Pacific, Oceania puts historical artefacts from the region and contemporary artworks side by side.
— 26 Lorne St and corner Kitchener and Wellesley Sts, Auckland, until July 30.
2. Britomart wine bar Oaken will host a Tour de France wine tasting on Thursday night, with French drops from the Alsace to Bordeaux regions.
— Oaken, 130 Quay St, Auckland, July 7. 
3. This Sunday the Auckland Museum will celebrate Matariki and Maori Language Week, with a Matariki Art Market  selling carvings, paintings and jewellery from local creatives. There will also be Kaporangi Kiriata Te Reo Maori Film Day, screening Te Reo Maori shorts, dramatic works and documentaries.
— Auckland Museum, Auckland Domain, Parnell, July 10.
4. Round up four friends, book a table and learn something new over your Friday night drinks with the quiz night at Basement Theatre. There are show tickets and bar tabs up for grabs for winners.
— Basement Theatre, Lower Greys Ave, Auckland, July 7. 
5. Ponsonby's The Street Food Collective will be serving up all things vegan come Saturday, with Wise Boys Burgers, Nusantara Indonesian Tea & Mr. Shankly's all on offer. Why not try this great vegan recipe while you're at it?
— The Street Food Collective, 130 Ponsonby Rd, Auckland, July 9.
6. Head to Objectspace on Saturday for the third installment in Handshake, a mentoring project founded by jeweller Peter Deckers in 2011 that connects young and established jewellers.
— Objectspace, 8 Ponsonby Rd, Auckland, July 9-August 13. 
Share this:
More Culture & Travel / Going Out