7 Fun Things to do This Weekend 10/03/16
Check out what's happening this weekend with foreign film, pottery, circus acts and beyond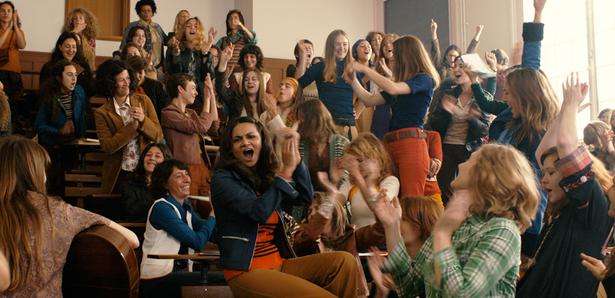 Thursday March 10, 2016
1. If you haven't caught a movie from the French Film Festival, this weekend is your last chance. Book to see La Belle Saison, a romance set in 1971 with the French countryside as its backdrop, or The Wait starring Juliette Binoche, which explores the relationship between women from different generations.
2. Explore new places in your own city with White Night, part of the Auckland Arts Festival. Across Auckland there will be a mix of visual art, illuminations, theatre, film, design and performances – check out the interactive map to plot your evening, or head to a spot with lots of events close by and take a wander. The concept of the 'Nuit Blanche' evening originated in Paris in 2002, with a purpose of making the arts more accessible to the general public.
3. Dryburgh Pottery Studio will be showing works from Jack Tilson on Friday night. There will be a wide range of Tilson's pottery which he has been working on over the last month - think elegant and experimental forms. From 6 - 8pm, 1 Sherwood Ave, Grey Lynn, Auckland.
4. Ponsonby Rd will turn green this Sunday for the Hugh Green Group St Patrick's Parade. Irish dancers, bands and more will all be out celebrating, with the parade running from 12-1pm and continues at Western Park until 3pm.
5. Opening this weekend at Dunedin's Mint gallery, as part of iD Dunedin Fashion Week, is an exhibition from artist Desi Liversage that challenges the fashion system. The work, titled Beyond the Anti-Fashion Manifesto, is a combination of stitch, found clothing and colour. Li Edelkoort's anti-fashion manifesto will also support the works.
6. Be entertained by sixth-generation performers Danny and David Ronaldo in the classic circus act La Cucina dell'Arte, set in a restaurant gone wild. Held inside the charming Circus Ronaldo Big Top tent in Aotea Square, expect a dose of slapstick, theatre and tricks from the Belgian pair.
7. Hokitika will host its annual Wildfoods Festival this weekend to celebrate the best fare that the West Coast has to offer. There will be the usual favourites - oysters, game meats and whitebait. However the festival is a great chance to try some adventurous options such as huhu grubs, fish eyes and, if you're feeling particularly brave, scorpions.
Share this:
More Culture & Travel / Going Places