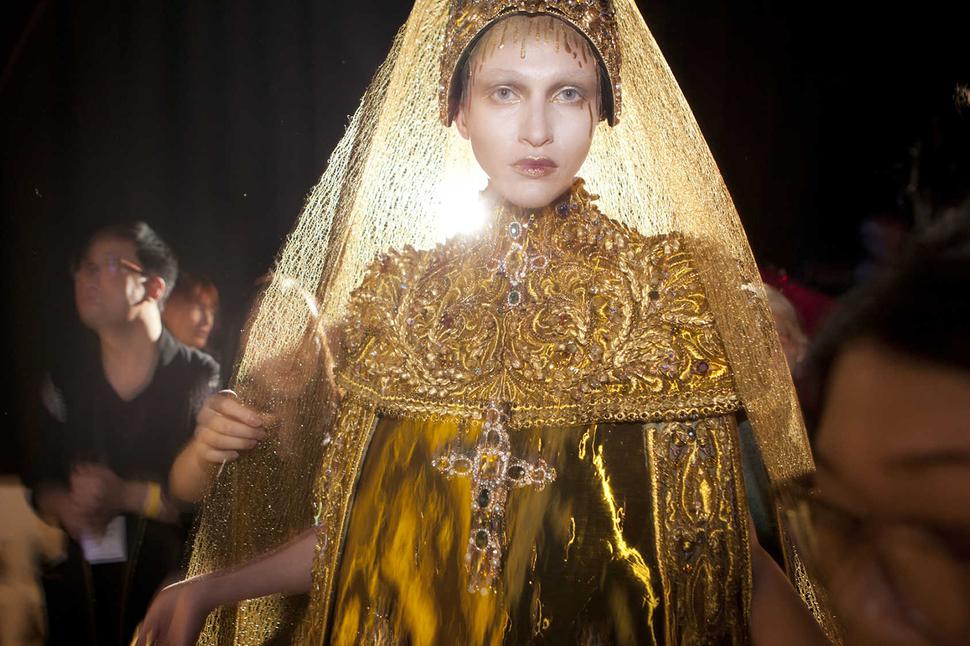 Anti-Valentine's Archery, A Bike Rave & More Fun Things For The Weekend
There's also a doco on dressmaking extraordinaire Guo Pei and a makeup tutorial by glam queen Medulla
Thursday Feb. 11, 2021
Watch a documentary on fashion designer Guo Pei
Pietra Brettkelly's illuminating documentary Yellow is Forbidden, on the enthralling Chinese designer Quo Pei, charts her breaking into the opulent world of haute couture. It's a story of mettle and of artistry, and an intimate portrait of one of the industry's most talented dressmakers. The film will be screened free in Aotea Square at 6.30pm on Thursday, February 11, as part of the Summer in the Square programme. 291-297 Queen St, Auckland Central.
Shoot a bow and arrow at MOTAT
A promise of disorder, archery and wine: The Museum of Transport and Technology is running its R18 anti-Valentine's Day affair, complete with bow-and-arrow shooting, karaoke, cocktail-making classes, comedy, live music and more. Saturday February 13 from 7pm to 11pm. Tickets range from $15 to $20 and are available here. 805 Great North Rd, Western Springs, Auckland.
Have street kai on Takutai
For one evening only, some of the tastiest trucks in town — Brooklyn Dogs, Grownup Donuts, Hapunan (the People's Choice in the recent Street Kai Awards) and much more — will be slinging their goods downtown. A collaboration between The Food Truck Collective and Britomart, tuck in and enjoy some live music while you eat. Friday February 12. Britomart, Auckland.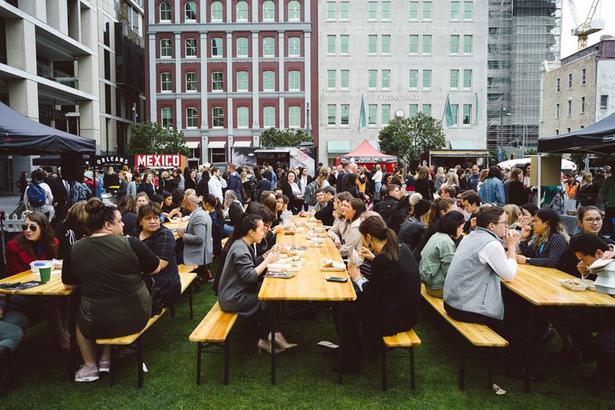 Enjoy an evening of acoustics with the Louis Baker x APO collab
Wellington's neo-soul singer is melding his mellifluous vocals with the Auckland Philharmonia Orchestra for one night only. Hear old and new music from Louis Baker, to the beat of a 70-piece symphony. Tonight, Thursday February 11, from 8pm to 10pm. Tickets are available here. Auckland Town Hall, Queen St, Auckland Central.
Join a bike rave
Bedeck your two-wheeler with lights and a speaker and take part in Bike Rave 2021 – The Sundowner Edition. Meet at the corner of Ian McKinnon Dr and Upper Queen St for a carpark party at 6.30pm before cycling 6.5km through the sunset. The event is free, and runs this Saturday, February 13, from 6.30pm to 9.45pm.
Scoop up a few bargains
It was with a heavy heart that retailer Rein announced its closing, foregoing its stocking of international brands like Atoir, Bali Tailor, Bear, Bec & Bridge, For Love & Lemons, Jasmine Alexa, and Friend of Audrey, and choosing instead to focus on its label, Rein Label Clothing. To mark this change, Rein is having a closing sale this weekend, with up to 90 per cent off in store on Friday, February 12, from 10am to 3pm; Saturday, February 13, from 10am to 2pm; and online now.
See Nine Māori Painters exhibition
This group show, on now until March 6 at Tim Melville Gallery, showcases the works of nine esteemed Māori artists, namely, Hiria Anderson, Nigel Borell, Heidi Brickell, Shane Cotton, Star Gossage, Charlotte Graham, Ayesha Green, Ngataiharuru Taepa and Kura Te Waru Rewiri. 4 Winchester St, Newton, Auckland.
Check out the Wellington Wine & Food Festival
Dine, dance and talk delestage at this fine festival, on at Waitangi Park this Saturday, February 13, from 11am to 7pm. There's a full line-up of food vendors (House of Dumplings, La Belle Waffle, Boquita, Hot Sauce, Rogue Burger, among others) and live muscians (Sofia Machray, Anna Coddington, Miles Calder, Delaney Davidson, The Relatives).
See Emma Bass' labour of love
The Auckland-based artist's Hawke's Bay exhibition at Napier gallery Boyd-Dunlop is a beautiful exploration of her floral oeuvre to date. Titled Love, it opens fittingly on Sunday, February 14, and runs to Tuesday March 9. 4 Hastings St, Napier South, Napier.
AUCKLAND PRIDE FESTIVAL 2021
Ending HIV Big Gay Out
This super-sized party in the sun kicks off at Coyle Park from midday on Sunday February 14 and runs until 7pm with a full line-up of hosts (think Tom Sainsbury and Alice Snedden, China Gonzalez and Monty Montgomery), performances (LA-based pop singer Chelsea Jade is headlining) and DJ sets (Kirsty Sutherland, Native Bush, Marjorie Sinclair, Nicola Tims and the unapologetic Half Queen joined by Coven will be behind the beats).
HEtheyShe
The brainchild and solo performance of non-binary poet and movement artist Cypris Afakasi, this show — part-activation dance experience presented by the Coven Arts Collective and developed with the help of the inimitable Moe Laga — is poised to test the bounds of our understanding of gender in an original story of death and rebirth. On at 8pm daily until Feb 13 at Basement Theatre.
Makeup 101 with Medulla
Actor, activist, artist and drag queen Medulla Oblongata will be running a free 1-hour tutorial on how to glam your face. Saturday February 13 from 11.30am to 12.30pm at the Onegunga Community Centre. 83 Church St, Onehunga.
Retro Hero Exhibition by Chas Foxall
See Chas Foxall's photographic coverage of early Hero Parades, which showcased vibrant, ebullient floats down Queen St and, later, down Ponsonby Rd. The archive is available to view at Studio One Toi Tū from 9am to 5pm until Saturday February 20. 1 Ponsonby Rd, Grey Lynn, Auckland.
He Kōrero Ātaahua: A Conversation with Reuben Paterson
View the sequin-covered works of celebrated artist Reuben Paterson before joining him for a special conversation on these works in Auckland Art Gallery Toi o Tamaki's landmark exhibition Toi Tū Toi Ora: Contemporary Māori Art. Sunday February 14 from 2pm to 3pm. Wellesley St East, Auckland Central.
Share this: